current time
Apr. 2021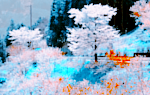 staff
Admin Xaria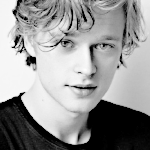 Admin Violet
Who is online?
In total there are
6
users online :: 0 Registered, 0 Hidden and 6 Guests
None
Most users ever online was
139
on Wed Jul 03, 2019 9:12 am
Credits
Skin & graphics made by Xaria. The Harry Potter franchise belongs to J.K. Rowling. All original characters belong to the respective user that made them along with their posts. No copyright infringement intended.
To be honest most of the time Carmen's life these days so much different as she thought it would be a few years ago. She never expected to be a mother at the age of 19. She was raising this kid by herself. Sofie was a year old already. She loved the kid but she wished her father was in the picture too.

She was in the local park and was watching her kid play not from some other kids her age. Sofie was a quiet kid so she hasn't yet said many words but it's totally normal. She isn't really worried yet. At least the girl learned to walk a few months ago. She loved Sofie and she can't imagine her life without her. But yeah raising kid alone without a proper job is hard. She needed to find one soon as possible

Nineteen | Single Mother | Halfblood | Sarcastic | Stubborn
Having spent a lot of time with the wizard community, Drogros felt as though he needed to mix with the
other
crowd a little bit. The 'muggles', as wizards named them, made up ninety percent of the Earth's population; so it would be counter-intuitive to concentrate all his time with a small amount of the populace.
The only thing he didn't really like about parks was dog walkers. Dogs didn't really like him. They either barked incessantly at him, or whimpered and cowered until they were out of range. At the moment, as he sat on a park bench, a Staffordshire Bull was growling at his feet. The woman, who held the leash, insisted that it wasn't his normal behaviour. That she was sorry.
"Not a bother. I'll move. Good day."
So he moved to another bench near the play area. There was a girl already sat there, but he didn't have many other options.
"At least there's no dogs here..."
He remarked casually, hanging his arms over the back of the bench.
@Carmenita Santiago
Carmen kept eye on her kid so she barely noticed what was going on near here but she did hear the dog bark not far from her. She did ignore that most of the part, she had looked there earlier some bull was barking at some person. Suddenly someone sat next to her. That made her look at the guy next to her. It was that guy at who dog barked earlier.
"Yes I don't own a dog. So don't worry," she said to the guy and looked back at her kid playing with others. She didn't bother to ask or say anything else right now.
@Drogros

Nineteen | Single Mother | Halfblood | Sarcastic | Stubborn
Following her line of sight to the playground, he saw several children playing on swings and slides; but the youngest one couldn't have been older than a year old. They were still very malleable at that age. Drogros put two and two together, and came to the conclusion that this human female produced an offspring, this small child.
"Bit like small, drunk adults aren't they, really? Children,"
He smiled innocently over at her,
"Except we think they're cute."
He then asked:
"What's her name?"
@Carmenita Santiago
Carmen wasn't sure what to say to this guy's comment about her kid and things when it came to kids. She just looked at hers a few more seconds and then she looked at the guy.
"Well, its I guess one way do see them. Since they can't walk normally they are very young," she said with shurg there. She just nodded on the cute opinion.
"Her name is Sofie. Why you interested in that?" She was really curious about what he is gonna do now.
@Drogros

Nineteen | Single Mother | Halfblood | Sarcastic | Stubborn
---
Permissions in this forum:

You cannot reply to topics in this forum