current time
Apr. 2021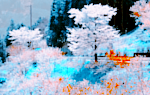 staff
Admin Xaria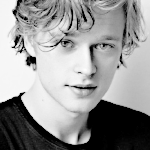 Admin Violet
Who is online?
In total there are
8
users online :: 0 Registered, 0 Hidden and 8 Guests
None
Most users ever online was
139
on Wed Jul 03, 2019 9:12 am
Credits
Skin & graphics made by Xaria. The Harry Potter franchise belongs to J.K. Rowling. All original characters belong to the respective user that made them along with their posts. No copyright infringement intended.
It was almost like a new world order. Where the Halloween festival was usually a fun event where people were polite enough and just kept to themselves, for the most part, this was different. Things had changed almost at the drop of a hat and chaos had reigned supreme. Gabriella watched things around her with an almost bored interest. This was something that she could get used to. As long as none of these bloody gits managed to get food into her hair or anything equally as awful. For now, she was content to just watch everything going on around her as she ignored the call of their prefect to go out into the corridor. She wasn't done watching yet, she wasn't going anywhere.
Rosemary noticed that even though the other houses were gathering, there was absolutely nothing going on with Ravenclaw. What was the deal? This was probably the first time in a while that she feared for her life. Everything was unpredictable.
Anybody
could go into a murdering rampage at any moment. She wanted no part of that!
"Do you know what's happening?"
she asked a blonde who she believed was a Riddle; Rosemary found her to not be as annoying as one of her more infamous sisters.
@Gabriella Riddle
Gabriella looked on at everything that was happening, it was like a train wreck. It was ridiculous, it was a disaster. But she just couldn't stop watching. What was wrong with these people? It made no sense to her. Her frown deepened when a dallop of mashed potatoes flung through the air and landed with a loud splat just a few inches from her shoe. Gross.
Then a younger girl spoke to her and she raised a brow, shrugging her shoulders.
"I have no idea."
It was all she could do not to ask the other girl how she expected her to know what was going on, but she had worked hard to cultivate a more friendly persona. She liked to do things more behind the scenes and seem friendly so that no one would ever suspect her. It worked for her.
"I do wish they would stop throwing food, though."
She said as a pumpkin pasty hit the wall not far from where she stood, causing her to move slightly to avoid being hit.
@Rosemary Dursley
"That'd be nice! Why can't they think of the elves who will be forced to clean this up later?"
Time to enter her usual tirades.
"They need to clean after themselves and stop using house elves as slaves!"
Rosemary then narrowly dodged being hit by a bowl of tomato soup.
"They're throwing actual ceramics too!"
@Gabriella Riddle
Gabby looked at the other girl with a look that seemed to ask 'are you serious?'. Was she really going on about house-elves when Gabby was pretty sure that there was tomato soup in her hair where it had splattered after hitting the wall beside the other girl's head? Why in the world would she be worried about house-elves? Gabby frowned.
"People are throwing food, fighting, and doing all kinds of other things... And you're worried about the house-elves having to clean it up later? Seriously?"
She almost couldn't believe it. Was there something wrong with this girl?
"I'd worry more about yourself than the elves."
She pointed out as another bowl of soup hit the ground in front of them and splattered all over. Gabby had managed to throw up a hasty protego spell before it hit her, but she hadn't noticed whether the other girl was able to do the same.
@Rosemary Dursley
"Well, we can always get showered and cleaned up later. The staff might be too busy that the elves have to do all the work!"
Rosemary had her priorities even if they were quite patronizing. She stepped back from the thrown bowl of soup with a bit of it landing on her robes.
"I'll get it washed..."
@Gabriella Riddle
"That is their job."
She said, raising a brow at the other girl. That was what house-elves were meant to do, clean up after them, and whatever else was required of them. It didn't make any sense to Gabby that this girl would seem so bent out of shape about such a thing.
Luckily, her own protection spell kept the soup from splattering on her own robes but she saw that the other girl hadn't been so lucky. She just rolled her eyes at the statement.
"Of course, you will."
@Rosemary Dursley
The other girl must've been a pureblood or something with that attitude.
"What are we going to do about this? The faculty is nowhere to be found..."
@Gabriella Riddle
---
Permissions in this forum:

You cannot reply to topics in this forum