current time
Apr. 2021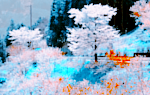 staff
Admin Xaria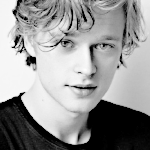 Admin Violet
Who is online?
In total there are
2
users online :: 0 Registered, 0 Hidden and 2 Guests :: 1 Bot
None
Most users ever online was
139
on Wed Jul 03, 2019 9:12 am
Credits
Skin & graphics made by Xaria. The Harry Potter franchise belongs to J.K. Rowling. All original characters belong to the respective user that made them along with their posts. No copyright infringement intended.
Jovian had managed to get away from James Potter, finally, and knew that from this point onward, he wasn't going to hesitate when it came to firing jinxes. The Professors could hardly blame them for defending themselves from... unwanted situations. He wiped his mouth on his sleeve after it was coated with Potter saliva, and worked his way through the crowd.
He thought that he should check on Hazel. More in concern that she could be affected. He didn't really want her doing anything undignified.
Simply pushing through the spectators and crazed students, he made way towards the Hufflepuff table.
@Hazel Cartwright
@Emerald Cartwright
Hazel hit her back as she felt something bite her and she looked around the great hall, and immediately thought of how useless everyone was. She glanced over, and when she saw a little first year coming up to her she glared, and she got up, and she pushed him.
"Go find someone else to bother, I got other things to worry about, and you know you would make an interesting play toy for the snakes."
she said as she walked him over, and she pushed him over.
God where kids always this annoying, and when she was making her way to the table. She eyed someone familiar coming, and she saw it Jovian, and she gave a little smirk. Perfect time to make a move, and kill his little friend Alayna or just show her who was boss. When she saw him coming, she walked over to him, and she grabbed his faced, and kissed him on the lips.
"Oh Jovi, I think you need to teach some firsties a lesson."
she said giving a smirk, as she really hoped he enjoyed it, while she could just go and run into Alessanrdo, and try to make out with him. Anything to make this process any better, but right now she wanted Jovian, and some love. Before she went back to torturing the students, and stating her authority.
@Jovian Medina
Just as he approached the Hufflepuff table, a first-year came flying out of no where and landed backwards into him. He stopped, staring down at them, and they scrambled to get away quickly. Looking up again, he saw Hazel. Judging by her posture, it was clear to see that she had pushed them. This was when he knew, immediately, that she was amongst the crazed.
He fixed his eyes onto her, and said nothing. Something was going to happen, but he would just let it happen.
She came at him, and was the second person that evening to kiss him on the lips. Fortunately, this one was not so much unwanted. He enjoyed its fierce unpredictability. When they separated, he put his hand on her waist and held her in place.
"Why would you want me to do that?"
He asked, blankly, still looking at her lips.
@Hazel Cartwright
Emerald broke through the crowd and tried to find her sister and pushing everyone aside and did not want to come across anyone all she cared about was her sister. The Gryffindor made her way and from a distance she saw her sister pushing someone and she tried not to get mad and she had a feeling she would be affected and once she got closer she saw both Jovian and Hazel kissing.
Trying not to get sick she walked over and she shouted,
"This is fucking disgusting,"
trying to break the two apart, and running over to the little kid and she asked,
"Are you okay?"
turning to the two of them, and she shouted with a look.
"Medina get away from my sister or I swear I will send this first year on you."
she said looking to the scared kid.
@Hazel Cartwright
@Jovian Medina
Merely rotating his eyes fractionally, he watched a frantic Emerald in collected silence. There was more substance to her threat than a gone off sandwich, so he decided to entirely blank her out. His eyes moved back to Hazel, and her tenderly stroked her side.
"Tell your sister that she ought to get used to this. You're my future wife, after all."
@Hazel Cartwright
@Emerald Cartwright
His words and his lips made Hazel cringe as she continued to kiss him. She had looked and him a glare and smiled,
"Oh we got to make him tough unless he's too useless to even run and is that tears I see."
she said giving a smirk to her fiancé, and kissed him again.
Maybe they could escape.
Although her joy was ruined when she saw her frantic sister and her attempt to break him away, "Oh it's not like she needs to because she is going to end up in Azkaban for being the monster that she is." she said giving him a grin, and she laughed,
"You are better of dead and you'd think Nott would teach you a lesson,"
asked Hazel. Looking at him and she grinned,
"Want to report her to the ministry and also tie the knot? Stake our claim?"
asked Hazel hoping Jovian would make after she had her fun with the others.
@Jovian Medina
@Emerald Cartwright
Emerald knew this wasn't her sister, because she would defend her in every way possible, and she looked right at him.
"I don't need to get used to anything. The one who needs to snap back to reality is my sister. Can't you see he's enabling your behavior?"
asked Emerald trying to not be ruined.
Her comments were digging and she was clenching her fist. Hazel was the first to comfort her and now she was the one wishing death on her. How could she do this and at the next one,
"Hazel snap back to fucking reality, don't you see this piece of shit is trying to ruin you and Hazel you can't lose your badge."
she shouted and she looked at Jovian,
"The one who should be dead is you and if you dare try any of this I will rip you to pieces."
He didn't know what the fuck was coming.
@Hazel Cartwright
@Jovian Medina
"And yet, I haven't said a thing."
Jovian looked incredibly pleased with himself. Whether it was madness or an illness affecting her, the words had uttered from Hazel's own breath. As far as he was concerned, he was just a bystander to what needed to be said somewhere down the line.
He didn't want Emerald as a sister-in-law, or to be associated with her at all.
There was a small, almost gentle smile on his face. It was the smile of someone looking at a precious two-year-old, who had just learnt how to sing the lines of a nursery rhyme.
"Awh. Don't feel that way."
Suddenly, he grabbed the first year by the arm, and dragged him forward.
"How about we give him a little scratch, and say that it was all the work of a mad, dark creature somehow running loose in the castle...?"
His smile widened. Despite not being infected, he felt more alive than he had done in several, long years.
@Emerald Cartwright
Hazel liked the sound of falsely accusing her sister and she gave him a smirk.
"No need to say anything Jovian."
she said with a grin on her face and turning to Emerald,
"Oh you should be happy I'm finally realizing my true passion."
and that was whatever Jovian wanted as she watched with pleasure ignoring
her sisters words.
Watching him bring the first year forward,
"I like the sound and the creature is standing right in front of us. Imagine the joy knowing Emerald died by the dementors kiss."
she said giving her fiancé a grin.
"Who should do the honors? Make him really know and then we can run and no one will know. The one in trouble with be little Cartwright."
she said with a huge chuckle. It would be nice for her sister to stop ruining everything.
@Jovian Medina
@Emerald Cartwright
The horror was making Emerald cringe as she watched them both torture the first year. She walked right over and she looked at her sister,
"Wake up Hazel please! He's a kid and I won't be responsible for Medina torturing it."
she asked knowing the real Hazel wouldn't allow this in the slightest.
Where was she?
Taking a look in horror, if they scratched it she would be in trouble. If only her mother saw this and saw the monster Medina was. She looked at him,  
"You lay a hand on that kid and I will chop your balls off and then have my sister see just how horrible you are. The monster is you!"

Jovian was on thin ice.
@Jovian Medina
@Hazel Cartwright
"It's just a lot of hot air coming from you, isn't it?"
All words. No do.
Of course, there was no way they could actually get away with causing harm to a first year. But in Hazel's case, as she was clearly under the spell that plagued so many, she may have a valid excuse. No one else could control their actions, so what if they did something violent?
"Let's have Hazel do it, shall we? She seems keener than I to put you away."
Jovian grinned. He didn't think he had ever actually
enjoyed
himself before now.
@Emerald Cartwright
---
Permissions in this forum:

You cannot reply to topics in this forum