current time
Apr. 2021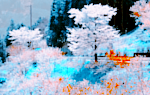 staff
Admin Xaria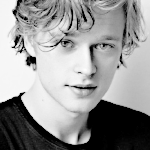 Admin Violet
Who is online?
In total there are
9
users online :: 0 Registered, 0 Hidden and 9 Guests
None
Most users ever online was
139
on Wed Jul 03, 2019 9:12 am
Credits
Skin & graphics made by Xaria. The Harry Potter franchise belongs to J.K. Rowling. All original characters belong to the respective user that made them along with their posts. No copyright infringement intended.
Since all of this seemed to be going out of so control. To make some sense of all of this. She was also told to gather up Gryffindors who weren't affected of this. So she took deep breath and summoned megaphone to herself. "Every Gryffindor if you are acting normally and aren't affected by what ever is going on, please come here over me."
"This is well mint!" She shouted, over the crowd of other shouting students. Kayleigh wasn't affected, but seemed to be enjoying the experience.

"Everyone's startin' on Carina Malfoy. I ain't lyin', I gotta see this."
In some ways, it was actually nice to have witnessed her twin get what she deserved. In other ways, she couldn't stand it and wished people would stop. Aquila had been trying her best to avoid all the food wads and who knows what else that were being thrown around.

"I hope somebody already got the younger years. They don't need to see what's going on in there..."

Cassiopeia had found most of this amusing at least one of her younger sister troubles and many others. She walked over Molly and looked at Aquila. "I'm not sure about that as nobody did anything about it really until Molly spoke up here. At least I didn't see anyone making them leave. Maybe we should help try gather but it's so hard to tell who is affected as there is now food fight too," she said with sigh and looked at this mess.

"Er, 'scuse me, are you sayin' that I'm a nutter?"
Kayleigh squared up to Cassiopeia.
"Say it to muh face."
@Cassiopeia Malfoy
Cassiopeia giggled and walked over the girl who had addressed her.
"Yes, my dear younger housemate you do sound like one with your behaviour but same time more sane than some of them. Got problem. Don't even bother to insult me. Pretty sure I have heard all that shit already by years." she said with a smirk back.
@Kayleigh Owens

Rose was a little bit startled by the things that all of a sudden started happening. She looked around with wide eyes as she tried to avoid things that flew through the air and anyone who might run into her in their craziness. She heard the sound of different prefects calling for them to join them, one of which was Molly. She let out a sigh of relief when she saw that her cousin wasn't affected by whatever was happening. She dodged people as she moved through them to reach her cousin and the others. "This is insane." She muttered, mostly to herself.
Molly looked at people who gathered up to her. She noticed even one of her cousins was here. She smiled at her. "Yes, leave Carina out of this. It's better for your own safety to get out," she said to one girl, who she was sure was Kayleigh. She looked at the two Malfoy girls in her house. "Yes the most of the younger kids were taken safety by professor Granger, " she told to Aquila.

She watched what was going on between Cassie and Kay and sighed. " Girls behave," she said simply to them. She looked at Rose and was glad she was safe. She didn't quite catch what was said. So she didn't say anything.
Celeste had immediately focused on her own survival and vacated out of the Great Hall as soon as she could. She waited around to see if there were any other sane minds only to hear Molly finally start the house up.

"Do any of you know what is happening?"
Alayna rushed over to the group of Gryffindors and groaned, "I just spent 10 minutes trying to separate carina from Aseis Sung. I gave up. What the hell is going on?"
Aquila immediately tried to put herself between her sister and Kayleigh upon seeing the latter pull her hair.
"No, no more fights. We have progressed past the need for fights!"
@Cassiopeia Malfoy
@Kayleigh Owens

She couldn't suppress a chuckle when Kayleigh pulled one of the Malfoy's hair.
"Y'know, that one chick's right,"
Andy began as she tapped Kayleigh on the shoulder.
"How 'bout we go back in and beat up Carina instead?"
@Cassiopeia Malfoy
@Aquila Malfoy
@Kayleigh Owens
Cassie was surprised when her hair was pulled. She even listened to what was said.
"Leave my hair alone. Leave my sister out of it, " she said and sighed. Nobody goes anywhere.
"Thanks for the help sis."
"Beating her up will make this so much worse even if Carina could deserve it. If you do it consider me your enemy rest of your life "
@Aquila Malfoy
@Kayleigh Owens
@Andrea Ross

Alayna was so tired of everyone hating on Rina, "Enough! Carina has done nothing wrong to you guys. Shes not the nicest person, but shes still my best friend. So waging war on her is waging war on me. And trust me, that's a horrible idea" she took a breath and smiled, "Now, how about webe productive and try to figure out what's going on?"
---
Permissions in this forum:

You cannot reply to topics in this forum