current time
Apr. 2021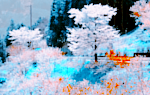 staff
Admin Xaria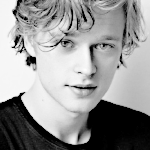 Admin Violet
Who is online?
In total there are
5
users online :: 0 Registered, 0 Hidden and 5 Guests :: 1 Bot
None
Most users ever online was
139
on Wed Jul 03, 2019 9:12 am
Credits
Skin & graphics made by Xaria. The Harry Potter franchise belongs to J.K. Rowling. All original characters belong to the respective user that made them along with their posts. No copyright infringement intended.
Camille had called for an emergency faculty meeting after the discussion she had with Lochlan not too long ago. Chaos was at the point of being beyond control for the most part, and she was officially more concerned with figuring out the why and how. She wanted a solution.

Pacing through a closed-off part of the ground floor corridor, she awaited her employees' arrival. This was urgent.

This was a first. A major first. Diethelm was watching the events in the Great Hall in complete shock. Hell, the people he was supposed to protect nearly outed themselves. It was surprising he didn't spontaneously combust after that.
He made it into the corridor and waved at Camille; she looked more nervous than he had ever seen her.
"Hello, Camille. Do you have a count of how many students are affected?"
@Camille Voclain
"Not to be that guy, but I think we should get compensated for this,"
Reed said before swallowing his throat realizing it was just him, Camillle, and a new guy that was here.
"Sorry. Do you have an idea on how long this is going to last? I might have to lock the classroom and put the instruments under heavy-duty protection here!"
@Camille Voclain
Lochlan rejoined the gathering of the faculty.
"The area of the forest has been cornered off, and the front doors are secure,"
He told Camille.
"Any luck on those rosters?"
@Camille Voclain
Reuben arrived at the gathering breathing loudly.
"I just had to make sure the kitchens wouldn't get looted with all them rowdy kids runnin' 'round. The house elves are on guard to stun students if they gotta for their safety."
@Camille Voclain
@Lochlan Riddle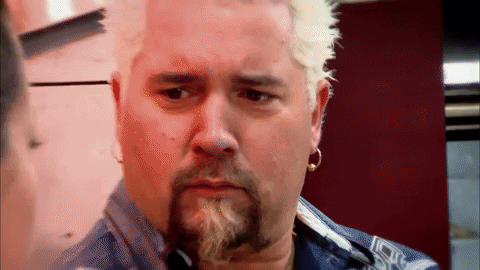 Hermione had been crying after she managed to pull her younger relatives to safety away from the events of the Great Hall. She needed to be strong and keep it together. Sighing, she arrived to the impromptu gathering.

"Is there anything we can do? I don't know how much further destruction I can handle..."

At night, she still had bad dreams from the battle. This, on the other hand, was totally unprecedented.
Samantha was so confused what happened in the great hall. The young woman did come to this meeting too for the staff too. She had never expected her first year teaching start like this.

"Does anyone even have any clue what is happening? Since this doesn't seem to be normal at all. Even If I have been here only a few weeks," she spoke and looked among everyone. She really wanted to get bottom of all of this. She hoped that nobody won't go to Astronomy tower and wreck things there.
That was most of them. She might as well tell them her and Lochlan's discussion.

"Lochlan and I have determined that this happening is linked to a recent Herbology class. Please try and get unaffected students to their common rooms as safely as possible. Is there anything you wish to add, Lochlan?"

"Let me handle any delicate situations involving other staff members,"
He said, when prompted to add anything.
"It may not be just students who are affected. This incident involved a particular type of carnivorous plant, from what I understand. It could have infected more than just students."

"Professor Sanchez."
He said suddenly, looking at the young woman.
"Would you be able to assist me?"
@Camille Voclain
@Samantha Sanchez
Samantha listened carefully what was said and when she was addressed by Deputy Head then she looked at him.
"Sure I can help but how I can even assist you out?" she was bit confused what he wanted from her. She barely knew much about that incident, she had heard about it but that's it.
@Lochlan Riddle
[b]"You'll know when we get into the hall. Come."[/i]
He already started to walk away towards the hall once more, taking his wand out of his robes.
@Samantha Sanchez
The Deputy Head answer wasn't anywhere helpful and made Samantha be even more confused. She just shrugged and ended up following him
"It would be nice to tell me before" she said awhile she took her wand out too just in the case. She had no clue bad the situation was now.
@Lochlan Riddle
Javier had been spending most of his time since the chaos had started trying to break up fights or keeping them from starting in the first place. It seemed like a losing battle and when the staff was finally called to join together, it took him a little bit to get to the group as he had just broken up yet another fight among students. He got there just in time to hear the headmistress' words about what was going on. It made sense. Things like this didn't just happen, not even in a place like this. "Do we know how the plant came to be in contact with the students? This hasn't happened before to my knowledge so it must be new in the forest?" He was trying to come up with a solution. Creatures were his specialty but carnivorous plants were close to being creatures, right?
---
Permissions in this forum:

You cannot reply to topics in this forum