current time
Apr. 2021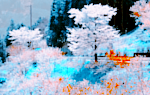 staff
Admin Xaria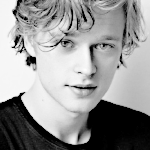 Admin Violet
Who is online?
In total there are
4
users online :: 0 Registered, 0 Hidden and 4 Guests :: 1 Bot
None
Most users ever online was
139
on Wed Jul 03, 2019 9:12 am
Credits
Skin & graphics made by Xaria. The Harry Potter franchise belongs to J.K. Rowling. All original characters belong to the respective user that made them along with their posts. No copyright infringement intended.
Nicoleta had been feeling peculiar. Which wasn't good for someone like her, they were generally pretty immune to normal illnesses. But she had definitely been feeling ill. Even before coming down to the feast, something hadn't been right. She had hidden her discomfort, though. She had acted like all was normal. She couldn't draw attention to herself.
Though, as she sat at the Slytherin table with all of the food spread out in front of her, she couldn't keep her eyes from the Gryffindor table. She couldn't stop searching for Alessandro. Even as the crazy things began happening around her, she only had eyes for him. Nothing else mattered but staking her claim when all of these other girls so obviously wanted her man. She stood up and walked as if there weren't flaming objects flying through the air or anything else going on...
When she reached the table, she reached out to grab Alessandro with the goal of pulling him up from his seat before grasping the collar of his shirt to pull him down so that she could press her lips to his in a searing kiss right there in front of everybody, not at all caring who saw in that moment.
@Alessandro Jilani
Alessandro noticed several of his fellow students were acting off and just thought that he would mind his own buisness. That was going well for him until he felt someone pull him out of his seat. Blinking for a few minutes before he realized it was Nicoleta.
'What is she doing...'
He thought to himself before losing all train of thought when he felt her lips on his. Once he managed to pull away he looked at her trying to figure out what was wrong. Less also was thinking that he should get them out of the hall and away from everyone but he could not figure out how to move his legs. He wanted her but knew it was wrong they were not to be together here.
"Nicoleta, not here,"
he whispered into her ear hoping he could bring her back from whatever was making her act this way.
@Nicoleta Miller
Nicoleta was almost pleased by the shocked look on Alessandro's face when she turned him around to face her. What didn't please her was the way that he managed to pull away from her kiss without seeming to even struggle in doing so. Maybe that was just her own lapse of judgment at the moment, but she wasn't thinking of that. She was just thinking that he had pulled away from her. He whispered to her and the sound of his voice, the feeling of his breath against her ear only caused her to want this all the more.
"why not, Less? What does it really matter?"
she had taken to pressing little kisses to his jaw line in hopes of getting a reaction from him.
@Alessandro Jilani
Something was definitely up with Nikki and he was not sure how much longer he would be able to resist her. Thinking quickly he picked her up and carried her to the forbidden corridor, he wanted somewhere that they could hopefully be alone. Looking her over for a few minutes to see if he noticed anything off, after noticing nothing really but a mark on her arm he decided that they were safe enough in the corridor so he tilted her back and kissed her.
This was all too strange and the fact that she had almost blown their cover made him frustrated, at least he got them out of the public eye in time. Ever her protector and soul mate it was a curse at times but was one he gladly took on.
@Nicoleta Miller
The thought of hiding her desire for Less was far from her mind as she had kissed him right there in front of everyone. She could think of nothing but him. Only being with him, that was all that mattered to her in that moment. One second she was standing in the Great Hall kissing him, the next second she was being lifted off the ground and whisked away. She couldn't be happier. She wanted nothing more than to be alone with Less, and surely that was what he had in mind as well.
Sure enough, the sounds of the other students around her faded and she found herself in an abandoned corridor. Alessandro was looking her over and she allowed him to do so. Her arm itched a bit when he ran his hand over the bite on it but that was quickly forgotten when he tilted her back and once again his lips were on hers. She kissed him back with everything she had, not holding anything back as she wrapped her arms around his neck.
She wasn't thinking of safety or the fact that they were supposed to be hiding there. She just didn't care. All she cared about was this.
@Alessandro Jilani
---
Permissions in this forum:

You cannot reply to topics in this forum