current time
Apr. 2021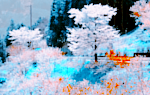 staff
Admin Xaria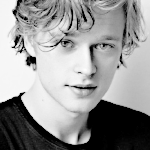 Admin Violet
Who is online?
In total there are
3
users online :: 0 Registered, 0 Hidden and 3 Guests
None
Most users ever online was
139
on Wed Jul 03, 2019 9:12 am
Credits
Skin & graphics made by Xaria. The Harry Potter franchise belongs to J.K. Rowling. All original characters belong to the respective user that made them along with their posts. No copyright infringement intended.
Albus landed after several minutes and was sitting polishing his broom, when his eyes darted to Lakelyn. He had no idea what he was doing nor why but he wanted to talk to her however not just talk but argue. She was also a quidditch captain and a seeker in the school teams.

"Lakelyn just so you know that I am a far superior Seeker and captain than you are," he said as he held his broom under his arm challenging her.
Almost immediately after Louis had been taken away by Carina, Lakelyn saw someone else approaching her. He had his shoulders squared and seemed to be looking for a fight. She wasn't normally one to engage in anything like that, but she felt like she needed to defend her skills! So, she stood up to meet him face to face, noting the broom under his arm.
"You only think you're the best! I'm really the best! You're just saying you are because you know I don't have my broom to prove it!"
@Albus Potter
"Why don't you go get it and we can settle this once and for all,"
He suggested her he was not going to back down and he seriously thought that he was the best. His eyes seared into hers at the challenge.
All that mattered was him proving he was better and if he had to wait for her to get her broom he would. He would wait all night.
"Know what how about we go to the pitch so we can have a little more space,"
he suggested to her he figured that would be the best place to stake his claim as the best quidditch player at the school.
@Lakelyn Munroe
"You're on!"
She said, not giving a single step when he challenged her. Normally, she might try to deescalate things, she might try to appease him and say that they were both good. But she didn't feel like appeasing today! No, she felt like showing him that she was the better player. He then mentioned the pitch and she nodded.
"The pitch in fifteen minutes."
She agreed before moving to walk passed him and out the door, bumping his shoulder with her own as she walked by.
@Albus Potter
Darcy decided to follow Albus and Lakelyn as he didn't want to be stuck in the Great Hall for too much longer.
"How long do you guys plan on being out there?"
he asked his voice cracking yet again.
@Albus Potter
@Lakelyn Munroe

Lakelyn made it to the Hufflepuff common room in record time, returning with her broom by the time Albus had been able to make it out of the Great Hall. She ended up following him out and hearing the other boy ask how long they would be out there as she moved quickly out the door.
"However long it takes to prove to Albus that I'm the best!"
She said in way of answer.
@Albus Potter
@Darcy Culkin
"This will end with you crying Lakelyn hope you are prepared for that," Albus fired back at her comment he ignored that Darcy was even there right now he was focused on one thing and that was showing this girl who was the best in the school.

[B]Can you release the snitch?"
he asked finally acknowledging Darcy's presence, before kicking off of yhe ground and doing a few laps around the pitch.
@Darcy Culkin
,
@Lakelyn Munroe
"In your dreams, Albus."
She said, fully confident that she would be the one who would come out on top in this game. She was the better seeker and she was going to win! There wasn't a doubt in her mind.
She walked down to the pitch without another word, getting into the zone. She was ready to feel the wind in her hair, to feel the rush as she dove after the snitch, to feel the triumph as she made Albus eat his words. She got herself ready to push off from the ground when he asked Darcy to release the snitch.
@Darcy Culkin
@Albus Potter
Darcy nodded after watching the exchange.
"Um, where is the snitch?"
He had no idea where all the quidditch equipment would be.
@Albus Potter
@Lakelyn Munroe

---
Permissions in this forum:

You cannot reply to topics in this forum