current time
Apr. 2021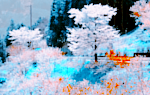 staff
Admin Xaria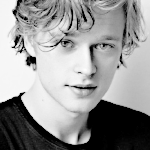 Admin Violet
Who is online?
In total there are
3
users online :: 0 Registered, 0 Hidden and 3 Guests
None
Most users ever online was
139
on Wed Jul 03, 2019 9:12 am
Credits
Skin & graphics made by Xaria. The Harry Potter franchise belongs to J.K. Rowling. All original characters belong to the respective user that made them along with their posts. No copyright infringement intended.
Carina didnt know why she felt the way she did. All she knew was she had to find Louis.  She had to tell him the truth. It felt like if she didnt, she would explode or something. She walked over to the hufflepuff table and saw Louis with his arm around Munroe and Mackenzie, "Louis, could I steal you for a moment?"
@Louis Weasley
Louis turned his head, upon hearing a female voice. To him, they all just sounded the same at the moment. It was as if harmonics were playing inside of his head whenever he heard them sigh. As much as he wanted to be close to Lakelyn and Mackenzie, he also was lured in to Carina like a fish from a line.
"You can do more than that,"
He said, taking her hands and spinning her around, laughing.
"You're mine. You always will be."
He ceased his spinning and pulled her against him, grinning.
@Carina Malfoy
Carina couldn't help herself. When he pulled her close she melted into him. She smiled and laughed a bit, "If you say so, Weasley. I'm always gonna be yours." She cupped his face and kissed him deeply, as if she were breathing fresh air for the first time in months. "I love you, Louis Weasley."
@Louis Weasley
Her words were soft muffles inside of his head. It was like trying to hear someone underwater. All that he cared about was that she was very attractive, and he wanted to kiss her. So he did, without warning. He kissed her on the mouth, and started feeling up her back in desperation. The entire time he felt as though he was glowing, but there was something else that boiled inside of him.
"Step back."
He told anyone who came near them.
@Louis Weasley
Carina kissed him back, digging her hands through his hair. She arched her back a bit as she felt his hands traveling up her spine, "Relax, honey. I'm all yours." She cupped his face again and kissed him softer this time, "But you are cute when you're jealous. It's really sexy."
@Louis Weasley
But he wasn't relaxed. His chest was heaving. He felt that he couldn't draw enough oxygen into his body to keep up with the surge of energy. The only way to curb his physical draw backs was to touch more girls, kiss more girls, have them by his side forever.
"Kiss me again, Carina."
He put his mouth onto hers, and kissed her intensely.
@Carina Malfoy
Carina pressed her body to his and kissed him again, "I want more. I want you. Louis, I want you." She pulled away from the kiss only when she needed to breathe, "Let's go find somewhere we can be alone." She said moving her kisses down to his neck
@Louis Weasley
"Yes..."
He breathed, but feeling as though he could do so much more with more girls. That's what he wanted, wasn't it? Just all of them. They could all be his. Or, well, this hunger just wouldn't go away.
He felt her kisses at his neck, but at the same time he glanced around the hall. He saw Mackenzie. He saw Blanche. He saw Faye. He knew that they were all his.
"I can't leave,"
He said, almost in remorse. His body wouldn't let him. Louis was shaking a little bit.
@Carina Malfoy
"Dont leave. Why would you want to leave?" She took his hand and lead him down the hall towards an empty broom closet. She opened the door and pulled him inside, shutting the door behind her. She attached her lips to his and smiled as she kissed him, "I'm all yours, Weasley."
@Louis Weasley
As he was led outside of the great hall, he looked back longingly at all the other girls that were still in there. He also knew that he had to protect them from other boys. He couldn't very well do that from
outside
of the hall, no matter now much he felt gratification from snogging Carina.
He kissed her, but soon retracted and kept looking at the closed door.
"I have to go back..."
He said, seemingly anxious.
@Carina Malfoy
Carina was confused by why he would want to leave. she could feel the lust coming off of him. Her empathy picking up on it like a neon sign in a dark room. "But why?" She wanted to stay there, kissing him, for eternity. She stuck her bottom lip out in a pout, "You're gonna hurt my feelings, LouLou Bear"
@Louis weasley
"Come with me."
He took her hand and dragged her back towards the great hall. By this time, the front doors of the castle were sealed shut and there were two suits of armour standing guard. He didn't really take any of this in, though. All he wanted to do was to be around all the lovely, beautiful girls so he could keep them all to himself.
@Carina Malfoy
Carina laughed a bit as he pulled her back to the Great Hall. She fixed her hair a bit and pulled Louis back to her, "kiss me... Louis, kiss me." She wanted to kiss him again. She needed to kiss him again. He was like her drug.
@Louis Weasley
---
Permissions in this forum:

You cannot reply to topics in this forum