current time
Apr. 2021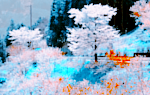 staff
Admin Xaria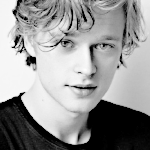 Admin Violet
Who is online?
In total there are
3
users online :: 0 Registered, 0 Hidden and 3 Guests :: 1 Bot
None
Most users ever online was
139
on Wed Jul 03, 2019 9:12 am
Credits
Skin & graphics made by Xaria. The Harry Potter franchise belongs to J.K. Rowling. All original characters belong to the respective user that made them along with their posts. No copyright infringement intended.
Page 2 of 2 •
1, 2
First topic message reminder :

((OOC: You can have individual threads as you see fit. This is just the main one!))

The Halloween feast was underway. The tables were completely covered with all the favourite autumnal delicacies: pumpkin pies, candy apples, comfort food and sweet treats galore. The hall decorations were quite spectacular this year: there were the normal several hundred lit pumpkins running around the edges, and behind the staff table there was one the size of an armchair. Live bats scattered across the enchanted ceiling, and there was general happy buzz about the house tables.

Meanwhile, unknown to the inhabitants of the castle, the demon called Drogros drank some bitter in the Three Broomsticks. All the while, he kept check of an hourglass on the table in front of him. The last few grains of sand fluttered into the bottom, and he sat up straighter. "So it begins..."

Back at Hogwarts, Lochlan looked up from his plate as a sudden commotion seemed to erupt from the students. It seemed they were behaving erratically, and it soon accumulated into something much worse...
---
Alayna looked up and saw Professor lestrange behind her she blushed at his words, "Oh,thank you professor." She knew it was inappropriate. Especially after Atticus and Professor Parker. But he was just so cute. "You look very nice too, sir."
@Chaos Lestrange
At first, everything was normal. The next moment, it wasn't. What was Cernunnos' first instinct? To pull out his phone and record all of it. Not like there were many people who could discipline him for it anyway. They'd be more worried about this apocalypse.

take me down and you hold me right spin me all around, i feel so dizzy, i fall into you, you rock me, you rock me, you rock me in
Molly didn't even try to make any sense to this or even try to control what was going on. She just looked it with amazed face. "So much drama," she mumbled and didn't mind any of it. She was prefect yes but she just couldn't be anywhere and she figured to solve this case won't be easy. She just looked at people around her. She saw even her cousins and etc. act so weird.
Alyn recognised the girl he had spoken to in the library, and went over to her.
"I don't know, but hopefully the Professors have some idea?"
He looked up hopefully at the faculty table. They appeared to be as dumbfounded as the rest of them. Looking back at her, he could see that she was a bit scared.
"Shall we try and get out of here together? Just go back to the common room?"
@Chloe Ramirez
Someone jogged her elbow, and it went skidding into her food. Angered, her eyes shot up to consult the culprit. Seemed as though everyone was suddenly necking each other. It was pretty funny. Taking this rare opportunity to cause chaos, she started throwing some food across the tables at random people.

Chloe looked next to her and noticed the guy who she had met other day in the library. She smiled since he seemed to be fine and not affected by any of this.
"Oh hey. They don't seem to know yes. They have confusion written on their faces," she said and sighed.
At his question going back to dorm together the girl nodded her head. "Yes would be nice. All this scares me a bit to be honest," she said and looked at the older boy and tried to not focus what was happening around them.
@Alyn Jordan
Cassiopeia was just standing middle of all of this chaos and was just looking around her. She tried to not be part of any of this at the moment but she kept eye on everything even if it was so hard since so much was going on here. "Yep so many went crazy," she said with sigh. But all this was interesting to watch.

Penelope almost took a sick day, but she decided to suck it up and continue the day as normally as possible. Almost miraculously, the feelings she had of nausea and dizziness had cleared up. In fact, she was feeling better than ever.

"If any of you have a couple hundred galleons, give it to ME. I deserve it for existing!"
Ariel was sitting watching from her house table and when the commotion happened she took a look around and she turned to someone and asked, "What the fuck is going on?"

She knew she was ready for hand to hand combat if needed.

set credit goes to
deea
at sp!
Emerald was siting eating her food and trying to not think about anything. She knew she was in big trouble but she also didn't really care. She looked and when everyone shouted at each other she rolled her eyes and went got up and walked right over. "Are you okay?" hoping they were. Even if her eyes were right on the Skyrherins as she eyed them.
Aeris actually didn't feel that sick. A bit worse than usual, but it didn't stop her from functioning too badly. It was almost as if a switch got turned on and she was finally brave enough to do what she wanted. When she noticed one of the Gryffindors throwing food, Aeris decided to join in on the action and target Carina.
"You ugly bitch! Carina fuck knows Malfoy, you're a cunt who does not deserve to be at the top of the social pyramid! I'm better looking than you are!"
She grabbed a cup of warm coffee and splashed it right on her.
@Carina Malfoy

Dorm 'mate' Emerald was asking some kid if they were okay. Kayleigh tapped her on the shoulder.
"They are, but you ain't."
She grabbed the neck of Emerald's robes, and stuffed a pumpkin pasty down there; making sure it squished in nicely.
@Emerald Cartwright
Emerald felt something hit her and she glared right at the other person,
"What the motherfucking fuck did you put in my robe? I'm not the one going nuts,"
she shouted and she felt it and she cringed. This was goddamn horrible and she asked,
"What did you do?"
@Kayleigh Owens
Everything was normal until it wasn't. Fortunately, Hermione escorted him and his cousins of the same age bracket to their dorms. Hugo was ultimately spared from witnessing whatever was going on for the most part.
"Oh boo hoo, Aeris. You're just pissed because I'm more pretty, more popular, and richer than you. Accept the fact that you will never be more than a b lister trying to be an elite." She was going to leave it at that until she felt the coffee hit her. She froze for a second before screaming and launching herself at her housemate, "YOU GOT COFFEE IN MY HAIR!"
@Aeris Sung
Page 2 of 2 •
1, 2
---
Permissions in this forum:

You cannot reply to topics in this forum