current time
Apr. 2021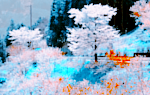 staff
Admin Xaria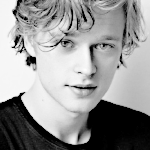 Admin Violet
Who is online?
In total there are
4
users online :: 0 Registered, 0 Hidden and 4 Guests
None
Most users ever online was
139
on Wed Jul 03, 2019 9:12 am
Credits
Skin & graphics made by Xaria. The Harry Potter franchise belongs to J.K. Rowling. All original characters belong to the respective user that made them along with their posts. No copyright infringement intended.
Page 1 of 2 • 1, 2
((OOC: You can have individual threads as you see fit. This is just the main one!))

The Halloween feast was underway. The tables were completely covered with all the favourite autumnal delicacies: pumpkin pies, candy apples, comfort food and sweet treats galore. The hall decorations were quite spectacular this year: there were the normal several hundred lit pumpkins running around the edges, and behind the staff table there was one the size of an armchair. Live bats scattered across the enchanted ceiling, and there was general happy buzz about the house tables.

Meanwhile, unknown to the inhabitants of the castle, the demon called Drogros drank some bitter in the Three Broomsticks. All the while, he kept check of an hourglass on the table in front of him. The last few grains of sand fluttered into the bottom, and he sat up straighter. "So it begins..."

Back at Hogwarts, Lochlan looked up from his plate as a sudden commotion seemed to erupt from the students. It seemed they were behaving erratically, and it soon accumulated into something much worse...
Faye didn't know if she could handle much of the food. She had been feeling a little queasy all day, and wondered if she might be coming down with something. It felt like it could be the flu, as at points in the day she had felt very hot and sticky, and even a little bit delirious. Several times she had looked over at Narks on the Slytherin table, and felt a very strong urge to hold his hand. Just to feel and hear the reassurance: that everything would be okay.

But as time went on, her head began to throb. She clutched her forehead, thinking that she might be sick - or faint - or... something else.

All of a sudden something clicked. Instead of feeling agony, she felt entirely well again. In fact, she felt better than ever. But there were just a few things that needed to be addressed to everyone, so she stood up.

"I'm better than everyone here!" She declared, and felt a surge of adrenaline at the confession. "I'm better than you. And you. And all of you. You're all sloppy, and lazy, and good for nothing! One day I'll show you all exactly what I can do, and you'll all realise how superior I am!" She climbed on top of the Ravenclaw table, kicking all the dishes away until they crashed on the floor. "Everyone should adore me! Why won't you adore me?!"


Alyn started in bewilderment as the prefect sitting opposite to him started bellowing at everyone. At first, he wondered if it was actually happening. He didn't know the girl too well, but knew enough to say this wasn't her usual behaviour. It... wasn't anybody's usual behaviour. Blinking around at everyone else sat on the table, he could see that they all shared his exact thoughts.

When she climbed onto the table, an entire platter of sausage rolls showered onto his lap. "What the..."

Carina walked into the great Hall and looked around as she sat at the Slytherin table. She looked up when what appeared to be egotistical chaos came out of Faye Phiera. She was about to make a comment when suddenly she felt different. She scoffed at Phiera and rolled her eyes, "You think you're so great. But really no one likes you besides Narks cuz hes just as annoying and egotistical as you are." She had no idea where that came from, but it was true.
@Faye Phiera
Louis had felt, that day, as though he was living through a dream, or in the shoes of somebody else. He kept walking into things and going in completely the wrong direction, as well as feeling a definite surge of illness. Not wanting to worry anyone, he kept this all to himself. It would probably pass, he thought.
Then, just as he was sitting at the feast with his friends surrounding him, something surged inside of him. It was like an insatiable hunger, and he knew exactly how to satisfy it.
The two girls sitting either side of him: Lakelyn and Mackenzie. He suddenly grabbed Lakelyn's waist, and pulled her fiercely to his side. He grabbed Mackenzie by the waist, and pulled her to his other side.
"They're mine,"
He told the boy sitting opposite him.
"They're both mine. You can't have them."
@Mackenzie Riddle
@Lakelyn Munroe
Mackenzie was sat beside Louis when suddenly he pulled her to his side she gasped and let a soft blush spread across her cheeks, "L-Louis, what are you doing?" This wasnt like Louis. And it wasnt like Mackenzie to entertain the idea, especially being with Jaxon. But for some reason, she didnt care. She just giggled and leaned into Louis more.
@Louis Weasley
James had been
under the weather
so to say. He was afraid that he was going to vomit a few times. Luckily, that didn't happen. For once, he actually nearly considered going to the infirmary, but he didn't want to cause a ruckus or any whispers.
He suddenly felt fine and less inhibited than ever before. Cravings were also getting intense. Cravings of many varieties.
Dashing from the Gryffindor table, James ended up at the Slytherin table grabbing Jovian from behind and gave him a big kiss on the lips.
@Jovian Medina

Spinning about sharply, she fixed her eyes on Carina Malfoy. Then she pointed at her menacingly.
"Oh yeah? Oh yeah Carina Bitchface Malfoy?!"
Hopping off the table, she made way towards her and stood on the Slytherin table instead, scattering the food here and there.
"I'll fight you. I'll win. Because I'm better than you. You are a silly little girl with no ambition. I have ambition. I will go places. What will you achieve?"
@Carina Malfoy
Albus was flying around the Great Hall on his broom, shou shouting on the of his lungs, "I AM THE BEST QUIDDITCH PLAYER IN THE WORLD!!!" The young man did not care about the school rules as for the moment he did not think they applied to him.
"You want to fight? We can fight. You're just mad because Louis chose me over you. He will NEVER choose you. I bet that irritates the hell out of you. Lusting for someone that you can never have." She felt the need to hurt her. To break her spirits. She reached out and shoved at fayes legs in hope of making her fall on her arse in front of everyone.
@Faye Phiera
Narkissos sat in shock for a few minutes at the sudden commotion that filled the hall. He had been worried about Faye all day as she seemed to have been blue for whatever reason, so it was especially jarring to see her so
upfront
and
confident
like she was at that very moment. It was actually a bit of a turn-on from him, but as one of few sane minds, he had to be responsible and make sure she didn't go too far.
He moved towards where Faye was and took a hold of her ankle.
"Faye. Faaaaaaaaaaaaye."
Before he knew it, Carina made a move to knock her over.
"Don't touch Faye, you bitch!"
Narkissos yelled at Carina in a fit of anger. Not so professional there.
@Faye Phiera
@Carina Malfoy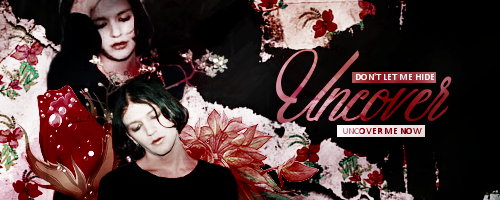 Alayna watched in utter confusion as everyone seemed to simultaneously lose their effing mind. She was stuck between going to make sure Carina didnt get in ant fights and making sure Mackenzie didnt cheat on her boyfriend, "What the hell is going on?"
Ashton jumped to his feet and announced to the whole Great Hall, "Anyone who wants to hook up can come to me I promise I'm the best you'll ever have! There's enough Harrington to go around!"
Killian had spent most of the day with his head down and tears flowing out; he had felt so bad, but he had no idea why. It frustrated him. He was already in the midst of an identity crisis, why was this happening to him?

On the spur of the moment, he jumped out of his melancholy and stood on top of the Hufflepuff table with a pocket Bible he had kept in his robes. Killian pulled out his wand and set it on fire throwing it near one of the other tables.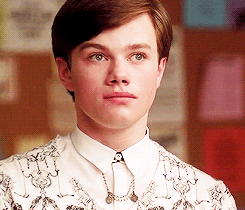 Cassiopeia was so confused what was suddenly going on here great hall. All these people acted so strange. She didn't get anything. She soon ended up standing middle of this chaos and tried to make sense to this. "This is so crazy. Many of them went crazy," she mumbled there.

There was shouting, declarations, flaming books being thrown around the hall. At first he had just observed the chaos in a state of passive reflection, but now he had stood up: eyes scrolling about the place. There may be a point where he had to actually defend himself here. Or, better yet, hexed anyone who came anywhere
near
him.
That was the idea, anyway. He seemed to be quite poor with his reactions, though. James Potter had just grabbed him and kissed him.
He raised his brows in surprise, which was quite unusual for him to express.
@James Potter
He pulled away from the kiss breathing deeply.
"You're a hunk."
James may have a boyfriend, but at that moment, it didn't matter. All he desired was the touch of another man.
"You taste nice."
@Jovian Medina

Everything went from a fairly average Hogwarts Halloween to 10.2 on the Richter scale.
Blanche, who had narrowly avoided being pelted with a flaming book, desperately looked over at James to make sure he was okay. But he was no where to be seen. Standing up from the table, as so many others were, she spotted him near the Slytherin table...
Kissing
Jovian Medina?!
"Oh my god,"
She put her hand over her mouth.
"Psst, James!"
She whispered desperately, tugging on his sleeve. This was a bit of a stretch for one of James's practical jokes. There had to be more to it.
@James Potter
With her ability to blend in, Elysia watched the happenings caused by Drogros; she decided she would report the events to him in a two-way diary since her only job is to sit back and enjoy.

James was getting quite into this possibly one-sided makeout session only to be interrupted by Blanche.
"I'm having a moment here."
@Blanche Labelle
@Jovian Medina

Elaisa was sitting all alone there and was just looking in the distant. The girl didn't feel anything for once, no sadness, no happiness. There was just nothing. She just soon stood up and looked around here. "You all just look like idiots right now," she said without any emotions in it. It was something she even said without thinking, she didn't even care if she hurt someone's feelings or any of that. "I'm out of this crazy land," she said and walked out of the great hall door.
Immediately concerned with the escalation that had just occurred during the feast, Camille pulled Lochlan to the side.
"What are we going to do?! Something has to be behind this!"
@Lochlan Riddle
((feel free to start another thread in response, trying to get reactions established))

Chaos stumbled into the great hall with a flask in his hand. Looking around he noticed several others acting strangely but that did not matter to him. His eyes suddenly landed on Alayna and a smile crossed his lips she looked mighty pretty tonight and with no thought in his mind he walked over to her.
"Miss Nott, I just have to tell you how beautiful you look tonight,"
he said giving her a smile as he took the young woman in from head to toe.
@Alayna Nott
Last edited by Chaos Lestrange on Wed Aug 26, 2020 5:26 pm; edited 1 time in total
Lakelyn hadn't been feeling herself all day, she actually felt quite sick... Though, all of a sudden that all changed. All of a sudden nausea went away and she felt the strong desire to fetch her broom from her dorm and just fly around. That was until Louis reached over and put his arm around her waist. She was surprised at first but then she just went with it, scooting closer to Louis and leaning into him, being far too bold for a girl who hadn't even experienced her first kiss. But it didn't matter in the moment. Louis wanted her and that was what mattered, even the fact that Kenzie was on his other side didn't matter. At least until her head lifted at Albus' statement.
@Louis Weasley
Chloe was just trying to figure out what was going on. Something didn't seem to be right but she couldn't tell what. The girl was even bit scared. She had never seen halloween party been so crazy. She just walked away from everyone and looked what was happening in front of her eyes. "What is going on?" the girl asked from no one in particular. She hoped this person won't behave strange too.
Page 1 of 2 • 1, 2
---
Permissions in this forum:

You cannot reply to topics in this forum