current time
Mar. 2021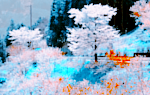 staff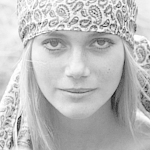 Admin Xaria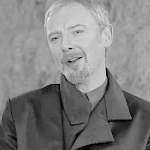 Admin Violet
Who is online?
In total there are
8
users online :: 1 Registered, 0 Hidden and 7 Guests
Aloha Bill
Most users ever online was
139
on Wed Jul 03, 2019 9:12 am
Credits
Skin & graphics made by Xaria. The Harry Potter franchise belongs to J.K. Rowling. All original characters belong to the respective user that made them along with their posts. No copyright infringement intended.
Victoire had finally found an opportunity for Bill to get out of Blackrock and meet her baby brother; it turned out he had some errands to take care of that necessitated going into the more general portions of the wizarding world.
"Isn't Hogsmeade greaaaaaaat, Bill?! When I went to Hogwarts, I always used it to find spores and experiment with them, I did! It was also how I started making my famous mushroom chips!"
Her mushroom chips were actually quite infamous as she couldn't be trusted near a stove, but she was fond of her own cooking.
"Brother should be here soon, he should! I think he has a girlfriend now!"
@Aloha Bill
@Louis Weasley

So I'm a little left of center
I'm a little out of tune
Some say I'm paranormal
So I just bend their spoon
"It's chillier here,"
he responded musing about the village around him. Bill was a bit too accustomed to the tropical paradise climate that most British people would not be familiar with outside of vacation.
A part of him was apprehensive about this, but he figured it shouldn't be too bad. If they were really going to go through with matrimony, he might as well get acquainted with Victoire's relatives.
"Does he know?"
Even though he was typically chipper and upbeat, it was impossible for him to constantly keep that up.
@Louis Weasley
@Victoire Weasley
Louis had separated briefly from Cherry to go and meet his sister. It turned out that Cherry had some things to do herself, so he didn't feel too rude about it. Victoire had written to him saying that she was going to Hogsmeade with Bill - the owner of Blackrock.
It was hard to admit that he was dubious about Bill's intentions: having spoken with Vic last Hogsmeade weekend, it seemed they had some kind of connection. But what sort of connection it was remained unsaid. He was sure that Victoire had a very different perception to most other people, which meant that he couldn't just take her word on it that they were merely friends.
Seeing Victoire in the street up ahead, Louis approached her in all his usual graces. He was smiling, pleasantly, at the two of them, as he approached.
"Bonjour Victoire,"
He said cheerfully, and then looked up at Bill.
"Hello there. You must be Bill. I'm Louis,"
He greeted him warmly, and held out his hand graciously. There was something about it that was a
little
stiff, though.
@Victoire Weasley
"There's mon frere! Baby brotherrrrrrrrrr! This Bill, yep, Bill! Aloha Bill!"
She was so excited about all this.
"See, he isn't too bad?!"
Bill looked a lot more nervous than usual.
"We're getting married!"
She had to spill the beans.
@Louis Weasley
@Aloha Bill

So I'm a little left of center
I'm a little out of tune
Some say I'm paranormal
So I just bend their spoon
The smile very gradually faded off his face.
"Oh, sorry, Victoire. I think I misheard you..."
He said, in a very strained, would-be cheerful sort of way.
@Victoire Weasley
He figured that the conversation would probably go downhill so quickly.
"Nice to meet you, Louis. I know your sister doesn't want to embarrass me, bless her heart, but it's so I can become a citizen. It was her idea too."
Bill felt as if he didn't have much choice, plus he knew Victoire was too invested in fungi to want any part of his empire of sorts.
@Louis Weasley
@Victoire Weasley
Louis was silent for quite a long while, where he didn't look at either of them. He felt he could be being rude at that point, but he had to have some time to digest it all.
He wondered whether Victoire was the one who came up with the idea of marriage. It seemed likely. Then again, she had to know about Bill's situation in the first place. He could have laid it on thick, to the point where she was merely sympathetic, and felt as though she had to make that offer. Louis didn't like to think ill of anyone, but when it came to his sister and her happiness; he was more on her side than someone he had just met.
He looked up finally, and uttered quietly:
"I'm sorry. I'm not sure how I feel about this."
@Victoire Weasley
Victoire frowned at Louis' response. Sure, she should've expected it, but in general, she was fairly optimistic.
"It was my idea! I've been trying to help him study for the tests, but it's harder to take one than you think!"
@Louis Weasley

So I'm a little left of center
I'm a little out of tune
Some say I'm paranormal
So I just bend their spoon
"..."
Louis watched the bustle of Honeydukes to his right. He wished that the news was that Bill had invented a new type of rock candy to be sold at Blackrock, not an arrangement of marriage.
"I'm sure that it is quite stressful for you,"
He said to Bill, sympathetically, turning his attention back on them.
"But I suppose what I'm really worried about is if Victoire wants to marry someone else down the line, as well as her general happiness."
Louis smiled weakly.
"I do think you are doing something incredibly selfless though, Victoire."
@Victoire Weasley
"That's no concern. We can always divorce if she finds someone she likes after I get my citizenship, but I did decide to fund her research some. She lacked safety equipment..."
Being so much older, Bill did not want to take advantage of her naivety.
@Louis Weasley
"Oh, I see, so it's not permanent,"
He smiled a little brighter.
But what if it was very soon after their marriage, that she met someone? She would have to hold off until this citizenship. Well, he realised that he hadn't known much about marrying for citizenship until today. Perhaps there were a lot of things that he still didn't know.
"And this is just an arrangement, there aren't any... feelings that you have towards one another?"
It was rather embarrassing for him to have to say it, but it needed to be asked.
@Victoire Weasley
Well, she did, but she wasn't too worried about how reciprocated it was. Not at this point anyway.
"Just good friends! We connected through a nature club!"
@Louis Weasley

So I'm a little left of center
I'm a little out of tune
Some say I'm paranormal
So I just bend their spoon
"Oh, I see. Well that's good."
He was beaming now, just as he always did.
He supposed that showing his reservations wasn't really appropriate right now. As much as he cared for Victoire, he also didn't want Bill to feel as though he was being picked apart.
"I suppose the next stage would be to tell our parents,"
He told them, but in a way that suggested it was a good thing. It would be nice if he did.
@Victoire Weasley
"Yep, it would be! I don't want to do it via owl, I don't!"
@Louis Weasley

So I'm a little left of center
I'm a little out of tune
Some say I'm paranormal
So I just bend their spoon
---
Permissions in this forum:

You cannot reply to topics in this forum