current time
Apr. 2021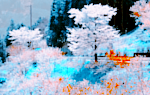 staff
Admin Xaria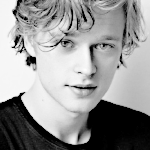 Admin Violet
Who is online?
In total there are
4
users online :: 0 Registered, 0 Hidden and 4 Guests
None
Most users ever online was
139
on Wed Jul 03, 2019 9:12 am
Credits
Skin & graphics made by Xaria. The Harry Potter franchise belongs to J.K. Rowling. All original characters belong to the respective user that made them along with their posts. No copyright infringement intended.
Alayna walked up the stone stair case to the owlery with her letter to her mother in her hand. Her mother liked it when her and atticus kept in touch, her father didnt care so much. She attatched the letter to a school owl and stroked it's head gently before watching it take off in the night sky.
@Alyn Jordan
Alyn was putting an owl mail order in for more art supplies, so he climbed the staircase leading to the owlery. At the top of the stairs, he noticed the back of a girl's head. She was standing exactly where he wanted to go, and had apparently used the owl he preferred for faster deliveries. The perch was empty. It didn't bother him particularly, so he just crossed the room and selected another one of the school owls nearby.
"I thought you would have had your own owl,"
He said to her, recognising her now as Alayna Nott. Her family was old money.
"I was gonna use that one."
He said this, but it didn't sound like a complaint. He was grinning.
@Alayna Nott
Alayna turned around when she heard a new voice in the room, "We have the family owl. But he is out with a letter from Atticus at the moment, so I used the school owl to write to my mother. My apologies if that's an inconvenience to you." She looked the guy up and down and smirked a bit. He was cute.
@Alyn Jordan
"No problem, I'll just have to get you back some other time,"
He jested, laughing.
This was the stage where everything went quite well. He had no problem walking up to people and engaging in conversation, it was just maintaining it that was sometimes a struggle. There were other factors as well. The way that she looked at him, for example, put him on edge a little bit.
"So, yeah, how is everything?"
He asked, annoyed at the slightly forced edge to his tone.
@Alayna Nott
"I look forward to seeing you try. I consider myself very hard to get." When he asked how everything was going,she raised an eyebrow, "They're alright. A bit lonely since Dagger graduated." She shrugged and twirled a lock of her hair, "How about you?"
@Alyn Jordan
"So if I just up and snogged ya, you'd slap me?"
He laughed, feeling a little more relaxed.
"Yeah, I noticed that you spent pretty much every minute of the day with him. But that must get boring, with the same person. I bet you ran out of things to talk about."
He stuck out his tongue.
"It's pretty good. Need new inspiration for paintings, though."
@Alyn Jordan
"You wouldnt have the balls to do it, either way." Alayna said with a laugh. Most guys were intimidated by her, she didnt know why. "We didnt spend all of our time talking, if you know what I mean. We were busy with other things." She giggled a bit when he stuck out his tongue, "Maybe I could help. I'm known to be quite inspiring."
@Alyn Jordan
"Nah, I wouldn't do it. Kinda inappropriate."
He half-agreed, but didn't want to readily admit to
not having the balls
. No guy did. Right?
While he had a good idea what those 'other things' were, he still thought that too much of a good thing could be boring. Alyn didn't really understand what it felt like to be with someone though, so he couldn't really grasp the progress of a relationship.
"Yeah? Do you do any tricks?"
He asked, laughing.
@Alayna Nott
"That's a shame. I wouldnt have stopped you." She said with a shrug and leaned against the wall. "I dont do tricks as much as I distract. If you're too focused on something ideas will never come to you. I make you focus on something else so the muse just flows." She said not sure how to explain what she was trying to say.
@Alyn Jordan
"Like this." She said and rubbed his shoulders lightly, "And this." She said kissing lightly at his ear, "And this usually drives them crazy" she said as she ran her nails through his hair, scratching his head lightly. "Ideas usually come flooding."
@Alyn Jordan
Well... this was
new
. He didn't know what to think when she stepped behind him, but immediately he tensed up. Her fingers felt nice digging into the knots on his shoulders, and through his hair, but he knew that his face was giving away his bewilderment. His heart started hammering inside of his chest, and his body felt weak. Did she just
kiss
him on the ear?!
Alyn was deep scarlet.
"I - er, I don't..."
Gulp.
"Hah. Okay. Y-yeah..."
Merlin what was happening.
@Alayna Nott
Alayna couldn't help but giggle a bit, "You seem really tense. That's probably the main problem. You need to relax." She stepped back and looked him up and down, "If you need help with that, come find me." She said with a wink before walking towards the door, "I'll see you around."
@Alyn Jordan
When she left, he didn't know what to do. His legs felt like jelly. Half of him felt like he needed to run right after her, and say that he was ready to receive 'help' now. The other half said, don't be daft, you will just fall to pieces and completely embarrass yourself.
Also, it could have been some sort of trap.
Quickly he tied his letter to the owl and watched it disappear, then left soon after wondering what he was going to do.
@Alayna Nott
---
Permissions in this forum:

You cannot reply to topics in this forum