current time
Apr. 2021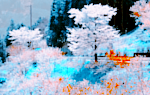 staff
Admin Xaria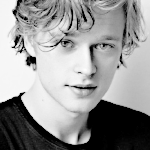 Admin Violet
Who is online?
In total there are
3
users online :: 0 Registered, 0 Hidden and 3 Guests :: 1 Bot
None
Most users ever online was
139
on Wed Jul 03, 2019 9:12 am
Credits
Skin & graphics made by Xaria. The Harry Potter franchise belongs to J.K. Rowling. All original characters belong to the respective user that made them along with their posts. No copyright infringement intended.
Even yeah it was already autumn season Mariah here was craving for some ice cream this was why she had walked into the Ice Cream parlor at Diagon Alley. They offered here the best ice cream. The girl was currently waiting in the line and watching some couple before trying to order. They had been on that for a few minutes. "Just get something already or step aside until you to have been decided what to get. Please don't hold this line forever," she told them in annoyed done. They have been having fight over flavours and it got annoying already.

Leonides had gone to Diagon Alley with his Mum and baby son, Archer.
A few years ago, he never would have imagined visiting
anywhere
with his Mother. He never would have imagined being a parent, and he never would have imagined having to look after a screaming tot whose lungs were more powerful than his.
He held the kid at arm's length, glowering at him as he relentlessly screeched.
"When'd we last feed?"
He bellowed at his Mum, but she was busily chatting with some other witch. Archer continued to scream.
"Argh! Be quiet!"
Archer refused. He was a baby, and negotiating with him was impossible. Leo sighed, fuming, taking the kid outside in some hope that he'd settle down.
Going along the lines of 'kids like ice cream', Leo ended up in Florean Fortescue's. By this point, Archer had fallen asleep in his arm. Feeling like he could just get some ice cream himself, he stayed in line. The only thing was, there was some kind of hold up at the front of the line. Furrowing his brow, he grunted to the girl who complained:
"Follow me."
He practically barged the couple out of the way and said to the server:
"Strawberry chocolate. And whatever she's havin'."
He nodded at Mariah. Nice and easy to do. Just push them out the way.
@Mariah Dolorez
Mariah just chuckled at the person who pushed aside the couple who couldn't decided there. She was sure she didn't know this guy that well. She wasn't sure what was his name even.
"Oh, thank you. Didn't have do it but I do appreciate the help," she said with a small smile and glanced over the menu for a seconds. "The pretty normal chocolate vanilla ice cream with some of the sprinklers," she said her order. She looked at the boy and then the baby in his arm. She didn't say much about it. "Thank you for the ice cream also," she had to say it.
@Leonides Belvedere

Leo merely shrugged.
"You're payin' for it,"
He pointed out, completely
not
being a charity here.
Looking around at the place, he could see that it was quite busy. In fact, there was only one table vacant.
"We'll have to share that one,"
He said, sighing, as he took the ice cream and paid, only, for his. Walking over to the table, he sat down and moved Archer into his lap. The kid just continued to sleep.
@Mariah Dolorez
Mariah just rolled her eyes.

The girl paid for her ice cream then too. She looked around the place too. There was so many people today. "Ugh. Fine. I'll sit here," she mumbled at took a seat across the guy. Who she wasn't sure if she should like or not.

She wasn't sure what to say. Her eyes went to sleeping baby. "So, erm... This is kind of weird and awkward," she had to admit.

@[Leonides Belvedere]

Leo managed to get the hang of manoeuvring around Archer and the ice cream, and had eaten a third of it quite quickly. Looking up from his bowl, he frowned at her.
"Why the fuck is it awkward?"
He looked down at the bowl again.
"This needs somethin'."
Standing up, he went round to her side and, without warning, thrust Archer into her arms.
"Hold this a sec, would ya? I need both hands."
He went to the podium where they kept extra sauces and toppings, and called out to the server:
"Yo, can I grab more of this caramel shit?"
He asked, pointing to an empty bottle.
... and Archer just slept in Mariah's arms.
@Mariah Dolorez
Mariag just sighed and looked at the boy. She wasn't even sure how to explain it.
"Well we don't know each other. We are here because of your rude thing you did. And no other table. So it's a bit of awkward. I'm not so blunt as you," she tried to explain best as she could.
When he gave the baby to her all of sudden she placed her ice cream quickly on the table."Oh sure yes I can help you out," she mumbled there and did held the sleeping baby in her arms for now.
She same time watched what the boy did and just sighed. He really was very blunt with his words. That made her roll her eyes and focus instead on the sleeping baby in her arms. The baby was cute, she had even hard time to tell if the baby was boy or girl. She never understood it.
@Leonides Belvedere

Coming back with the bottles in hand, he started squirting liberal amounts onto the ice cream until it was practically drowned. Taking a seat, he shovelled down some of it, then eyed Archer still in this girl's arms. Oh, yeah - the kid.
"Yeah I'll take that back now,"
He said begrudgingly, and got up. Taking Archer back, the kid started to open his eyes and blink around the place. Just as it looked like he was going to start brawling, Leo stuck a soother into his mouth to shut him up. Then he told the defenceless baby:
"Make a scene and I'll throw you out the fuckin' window."
He sat back down, glanced at her, and said:
"That was a joke."
Archer was in his lap again as he sat down, and was staring at Mariah.
"You got one?"
He asked her casually, meaning a kid.
@Mariah Dolorez
Mariah looked at what Leonides did and same time she did still hold the baby in her hands too. She watched him how he did drown the ice cream with the caramel. She didn't say anything about it.
She didn't really comment much when Leo took even baby back to his hands. She just sighed at his joke, it didn't really seem like that to her but she didn't say it. This guy was really something. She is sure that he isn't really ready to have a kid yet, he hasn't really grown up himself too but yeah Mariah kept it all to herself.
"If you say so," she just said with a weak smile to him. She did shake her head on his question. "I don't have any kids yet. I just wanna focus at the moment graduating the college and then we will see about kids," she said more than was asked for.
@Leonides Belvedere

---
Permissions in this forum:

You cannot reply to topics in this forum