current time
Apr. 2021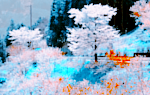 staff
Admin Xaria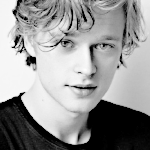 Admin Violet
Who is online?
In total there are
2
users online :: 0 Registered, 0 Hidden and 2 Guests :: 1 Bot
None
Most users ever online was
139
on Wed Jul 03, 2019 9:12 am
Credits
Skin & graphics made by Xaria. The Harry Potter franchise belongs to J.K. Rowling. All original characters belong to the respective user that made them along with their posts. No copyright infringement intended.
For once in the blue moon you could find Cassiopeia sitting in the common room and trying to get through her homework. The girl figured she should do it away before it's too late. Cassie was at the moment working on her History of Magic one and she was so damn annoyed by noww. Finding these answers took so long. The girls patience was running out with it already. "Ugh. Where the heck is this stupid answer?" she mumbled there. She hadn't even noticed that this common room had so many people by now, when she had entered there was very few. Cassiopeia had no clue that her sister was even here among these students.
@Aquila Malfoy

Aquila was trying to keep up with a
wild
conversation that was going on; it was insane how much gossip there seemed to be only a month into term! She didn't know how much of it was true, but it was interesting to hear nonetheless.
In the midst, she heard her sister mumble. She didn't know the words, but she definitely sounded frustrated. Aquila walked away from the crowd to see what was going on.
"What's up, sis?"
@Cassiopeia Malfoy

Cassiopeia was so ready to give on this homework for now. She didn't expect her sister to come over here and ask what was going on. Her voice made Cassie look at Aquila and smiled innocently. Then she looked back at her books and sighed.
"I'm good. Just doing some History homework and I can't find these answers. It's getting frustrating already and I have run out of my patience already," she explained simply and sighed again. She just fished this homework so much easier. She could easily missed the very simple thing because she is so annoyed.
@Aquila Malfoy

Listening to her sister, she nodded.
"I see! I think there might be a spell to find keywords in a book. Maybe that could help?""What's the assignment on?"
@Cassiopeia Malfoy

Cassiopeia sighed and looked once again at her sister. "Been trying to find the keywords but I fail so bad," she said and looked back at her books.
"To find answers some questions about Magic History. I feel like I have done something similar in first year but so much easier version, than this. It's more detailed now," she answered to the question.
@Aquila Malfoy

"What part of history? I might remember something in the back of my head!"
Out of her sisters, Aquila preferred hanging with Cassiopeia; they were in the same house for one thing. Plus, her older sister wasn't as
self-centered
as Carina.
@Cassiopeia Malfoy

"I'm not sure myself anymore. I might even read wrong section," she said and sighed. She ended up showing the questions to Aquila. Maybe she can actually help her out. She loved to spend time with her more than Carina. She just never understood her but the  again they were so different.
@Aquila Malfoy

Aquila frowned as she took a glance at the questions.
"You might be in the wrong chapter. It happens!"
@Cassiopeia Malfoy

Cassieopeia sighed when her sister confirmed that she was reading wrong chapter there now. "Oh my god, silly me," the girl mumbled now. She glanced back at her book and the questions.
She began to turn book pages to find right chapter but this point she had no clue which one it was anymore. "I think I should take break and continue with this later," she said out loud.
@Aquila Malfoy

"Breaks are good for the brain! Don't wanna overwhelm it with too much information!"
She smiled quite happily; Aquila was glad that she managed to help her sister with her homework in some form.
@Cassiopeia Malfoy

Cassiopeia nodded her head at that idea. "Yes they are good idea. So what were you up before you came over here to help me out?" she was curious what her sister was up to.
She knew they didn't hang out that much. She was taking some break from her studies for now anyways. She left her books open but decided to focus spending time with Aquila for now.
@Aquila Malfoy

"I was trying to keep up with all of the conversations! Lots of stories!"
@Cassiopeia Malfoy

"Oh I see. Seems to be interesting. Never really bothered with it much," she said with a small smile on her face. "Heard anything interesting in the end?" she had to ask.

@[Aquila Malfoy]



Aquila had to really sort through her brain to figure out what was notable; she had this issue often when there's absolutely too much going on.
"Mainly James' antics. Umm, some relationship drama. Other stuff."
@Cassiopeia Malfoy

Cassiopeia listened what her sister nodded her head. "So basically same old stuff. Just new people being centre of the drama. I guess all of this makes sense. People love to gossip."
@Aquila Malfoy

---
Permissions in this forum:

You cannot reply to topics in this forum