current time
Apr. 2021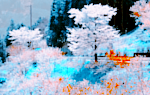 staff
Admin Xaria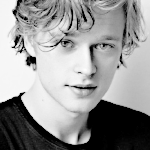 Admin Violet
Who is online?
In total there are
5
users online :: 0 Registered, 0 Hidden and 5 Guests
None
Most users ever online was
139
on Wed Jul 03, 2019 9:12 am
Credits
Skin & graphics made by Xaria. The Harry Potter franchise belongs to J.K. Rowling. All original characters belong to the respective user that made them along with their posts. No copyright infringement intended.
Jovian had managed to get through his entire time at Hogwarts with only a couple of detentions under his belt, and this one would be the third. He wondered if that was the reason why he hadn't managed to become prefect in his fifth year. It didn't particularly matter to him, though: his parents were not disappointed, and they were none the wiser to his record except for his examination results.
This time he had to clean the trophies in the trophy room. It was an arduous task without the aid of magic, and he was specifically asked to hand his wand over for the duration. There was another girl with him as well, who faced the same prospect. He recalled, briefly, that they had spoken a little at Cernunnos's party.
While polishing the 1992 Gryffindor quidditch cup, he kept looking over at her. In fact, he didn't seem to take his eyes off her.
@Amara Jordan
Amara tended to be a regular when it came to detentions. Sure, she got away with plenty of things, she knew how to fly under the radar for big things, but she just couldn't be bothered when it came to little things. Which is why she had found herself in detention today. They had tasked her and the boy she had spoken with at the party the other night with cleaning all of the trophies, what a mundane task. It was a waste of her time when it could just be done so much more easily with her wand. But they wanted to punish them with minial tasks. Amara mentally rolled her eyes at the thought. As if something like polishing trophies all night would keep her from doing whatever she wanted.
She could feel eyes on her as she polished a trophy over on the other side of the room. So far, the boy hadn't said a word to her and she hadn't said anything to him either. But she could feel him watching her. It made her grin a bit, her back to him so that he wouldn't see that she was so pleased to be given such attention, even from someone that she barely knew.
She didn't even acknowledge him until the trophy she was working on was finished. Then she turned to him, catching him watching her. She smiled at him, a mischievous little smile. Closing the distance between them she pointed to a smudge still on the trophy.
"You missed a spot. Not that I can blame you, you obviously can't keep your eyes off me, not that many can. It's to be expected."
She was confident as she wrapped one of her ringlet curls around her finger as she watched him for his reaction.
@Jovian Medina
Although his face didn't show the slightest hint of surprise, he was quite taken aback when she appeared to be approaching him. He just continued to stare at her, blinking slowly, like a lazy cat who was too impertinent to go away. He felt the warmth of her skin as she lent close, and the scent of whatever it was that made up her natural aroma: shampoos, clothing conditioners, care products...
Jovian didn't say anything to her at first, long after she had finished. He could tell that she wasn't just
acting
this way to heal some low self-esteem: she actually believed in what she was saying. He didn't know whether he liked it or not, but he felt intrigued in some way.
Looking at the smudge she had indicated, he looked back at her with the same, level expression he'd worn throughout. Then, he lifted the cleaning cloth to her mouth and simply said:
"Spit."
@Amara Jordan
His lack of reaction to her was annoying, to say the least. But when was Amara one to ever dislike something like a challenge? She stood close to him, probably more closely than would be thought of as comfortable or probably seen as proper. But Amara never worried about such things. She just pointed out the small imperfection and left it at that. When he lifted the cleaning cloth to her mouth and commanded her to spit, she raised a brow.
"Can't say that's something I've ever been asked to do before."
Then she did as he asked, spitting into the cloth.
"But whatever gets you going."
She said, teasing him as she leaned against the trophy cabinet just watching him as he truly seemed to be worried more about that bloody trophy than he was about her standing right there. It was a bit maddening.
@Jovian Medina
Sort of smiling at her, he turned and used the spit-covered bit of cloth to rub onto the trophy. He deliberately didn't rub it in, so that her spit was still hanging off it. Admiring the effect, he turned his head back to look at her. His head tilted slightly left, and he kept on staring at her; his mouth gradually stretching at the corners.
"There's not a lot you turn down, is there."
It wasn't really a question. Most girls, or people really, wouldn't have responded to the command 'spit' by actually doing it. Then he suddenly laughed. Drawing his head close to hers, the mirth was still apparent in his voice when he said:
"Kneel."
@Amara Jordan
Amara's dark eyes watched his hands as he moved to rub the now spit covered cloth over the trophy. A layer of saliva was left behind but he didn't seem all that worried about it. If he wasn't worried about it then she wasn't worried about it either. His question reached her and she shrugged her shoulders.
"I wouldn't say that. I turn down plenty of things if they don't suit me."
She said. She wasn't exactly easy. Sure, she loved attention and she would do almost anything to be in the center of attention. But she wouldn't do anything for nothing.
One elegant brow was raised at his command that she kneel. A laugh of her own escaped her lips. She wasn't cross about his suggestion, but she didn't move to do so either.
"And that, love, is something I will turn down."
She said it with a teasing tone of her own.
"You're attractive and all, but I don't just kneel for nothing. Sorry to ruin your fantasies."
Well, maybe she did sometimes. But she got the feeling that he might be testing her, to see what she would do. And she liked to be a little unexpected.
@Jovian Medina
"That's a shame."
He drew his head back again and stepped around her, brushing past her side. Taking one of the trophies from a higher shelf, he went about cleaning it. By the looks of things, most students serving this detention hadn't been able to reach it. He thought it could be a good omen, that maybe he could dodge further detentions.
"Are you seeing anyone?"
He asked, finished with that one now and moving onto another. The faster he could get this over and done with, the better.
@Amara Jordan
Maybe she had read him wrong and he hadn't been just testing her? She couldn't be sure but he didn't seem all that put off that she hadn't agreed and she wasn't about to make a fool of herself. Then he walked away from her. No one just walked away from her like that. She actually had to resist the urge to cross her arms over her chest and pout about the lack of attention.
She was perfectly content to just watch him clean the trophies, though, not bothering to move onto another one herself. He seemed to actually want to get the things cleaned but she really couldn't be bothered to care. She was actually a little bit surprised when he spoke to her again, thinking that he wasn't going to after that.
"No one, officially."
She said, she saw whoever she wanted, whenever she wanted. She wasn't tied down to one person. Though, she had heard through the grapevine about his situation, she didn't mention it, though.
"What about you?"
Maybe what she heard wasn't true... Or maybe he just wished it wasn't. Or maybe she had read things all wrong. She couldn't know unless she fished for the information.
@Jovian Medina
---
Permissions in this forum:

You cannot reply to topics in this forum