current time
Jan. 2021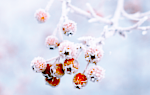 staff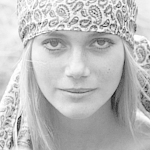 Admin Xaria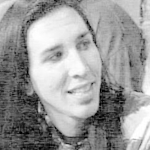 Admin Jules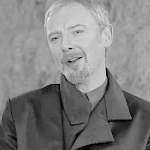 Admin Violet
Who is online?
In total there are
8
users online :: 2 Registered, 0 Hidden and 6 Guests :: 1 Bot
Cherry Darling
,
Liliana Walsh
Most users ever online was
139
on Wed Jul 03, 2019 9:12 am
Credits
Skin & graphics made by Xaria. The Harry Potter franchise belongs to J.K. Rowling. All original characters belong to the respective user that made them along with their posts. No copyright infringement intended.
Trying to minimize his twat of a brother's bitching as much as possible, Macmillan decided to take him to Elixir Cafe during this Hogsmeade weekend. Out of all his siblings,
he
happened to have the freest time to kill. He stared blankly through the window before asking.
"How's university?"
@Indigo Macmillan
"I'd like to see the menu again, this doesn't taste right. I'm sure there's something off with it."
Five minutes into his meet up with Hyacinth, and Indigo was already curling his nose up and complaining about something trivial. What he had ordered was a fruit infusion tea, but he didn't like it. It was far too sour, and had a strange after taste. The server took it away, and Indigo returned his attention to his brother.
"It's going very well,"
He began pompously, sitting up in his chair.
"At the moment I am gathering willing participants for my dissertation on memory modification. You won't believe the reluctance of these people. It's for the purpose of research, and they will gain extra credits for participation. I just don't understand it."
Pursing his lips primly, his eyes scanned his brother up and down.
"And how is school?"
@Hyacinth Macmillan
"Did you even fully read the menu, you ass?"
Macmillan questioned unable to believe that Indigo had the audacity to be a twat so soon in their meetup.
He raised an eyebrow at the other discussing his project.
"Are you really that surprised that most people don't want a delicate portion of their brain, the memory, potentially totally lost?"
@Indigo Macmillan
Deciding to ignore that first part, he took the menu off the server and began scanning it again.
"Oh dear Merlin, you sound exactly like the rest of them,"
He complained, rolling his eyes.
"Statistically it is more likely that they will have some sort of life-threatening accident involving their trousers than losing a precious part of their memories. The worst that could happen is that they don't remember walking onto campus that day, which is fairly common anyway without the aid of charm work."
Indigo sighed heavily.
"Are you going to tell me how school is now, or are you bouncing away from the subject?"
He asked, impatiently.
@Hyacinth Macmillan
"Twat, why do you think obliviators receive such vigorous training in the first place? The brain is quite delicate. You think I'm dumb and even I know that."
He ended up in Ravenclaw anyway.
"We got some new professors."
@Indigo Macmillan
"I have undergone training, you dim wit. I think I know a thing or two about it. Far more than you."
He was impossible sometimes.
"I'll have this."
He told the server, and pointed it out on the menu to them. They nodded, thanked him, and walked away. Indigo lifted his eyes begrudgingly at his brother.
"I'm not particularly interested in that. I wanted to know how you were getting on in your final year. Are you attending all your classes and not slacking off?"
@Hyacinth Macmillan
He rolled his eyes as he took a sip of his honeydew melon bubble tea; it was actually quite good for being a newer menu item.
"Yes, I am attending my classes. Just because I do the bare minimum at times doesn't mean I want to flunk my classes, beaver brain."
@Indigo Macmillan
"But if you actually apply yourself you could do extremely well."
He narrowed his eyes.
"It's actually very frustrating to hear,"
He sighed, pushing a piece of his hair back off his forehead. He was still convinced that the barber shop hadn't done a good job.
"If you were aiming to be the dunce of the family then you have succeeded admirably..."
@Hyacinth Macmillan
"Because it's a waste!"
He snapped suddenly, huffing.
His drink arrived, but he didn't thank the server. A tip would be sufficient in covering any 'thanks', he thought. What more could they ask for?
"You're completely embarrassing yourself,"
He told him rather nastily, although he seemed almost smug when he said it.
"And our family, really, but we already know how unimportant that sort of thing is to you. Why don't you utilise both your strengths, abilities and interests into something that could get you very far in life, instead of choosing something that, several years down the line, will have you picking knuts off the ground behind that Dicky Shack or whatever it is..."
@Hyacinth Macmillan
Macmillan softly said,
"Thank you,"
to the server unable to believe his brother's arrogance.
"And what do you have to gain from being a stuck-up bitch with a major superiority complex? Someone's bound to kick that ass of yours to where the sun doesn't shine eventually."
Guess he was causing a scene mid-drink.
"Why is it so wrong of me for wanting to live a happy existence?"
@Indigo Macmillan
"Or I will be the successful older brother who has to support his layabout younger brother,"
He countered viciously, narrowing his eyes.
He was
not
stuck up, and most certainly didn't have any superiority complex!
"I don't know where you get this mouth of yours from,"
He said sourly,
"Your so-called happy existence will be short-lived if you continue to make ridiculous life decisions, Hyacinth."
@Hyacinth Macmillan
Indigo sighed loudly, and dramatically.
He took a sip of his drink, and was relieved to find that it was very good.
"Please just consider going to University,"
He said exasperatedly,
"You are probably just a late bloomer, and need some more time to figure out where exactly you fit into the working world."
@Hyacinth Macmillan
---
Permissions in this forum:

You cannot reply to topics in this forum