current time
Apr. 2021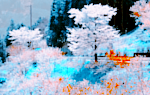 staff
Admin Xaria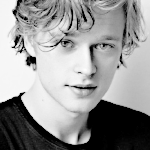 Admin Violet
Who is online?
In total there are
5
users online :: 0 Registered, 0 Hidden and 5 Guests
None
Most users ever online was
139
on Wed Jul 03, 2019 9:12 am
Credits
Skin & graphics made by Xaria. The Harry Potter franchise belongs to J.K. Rowling. All original characters belong to the respective user that made them along with their posts. No copyright infringement intended.
Page 1 of 2 • 1, 2
Killian was heading back to the common room after one of his classes; he had a long break in his schedule. and he felt as if some alone time wouldn't hurt. Some of his classmates were too out there for him to handle sometimes. He passed by one of his housemates, who happened to be cooing to a spider, only to slip and fall. Ouch. Why was there not a sign showing a slick spot?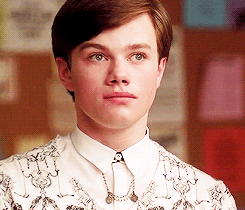 To kick off October, Peeves seemed to have got hold of a stockpile of water balloons and was pelting them at unsuspecting students in the corridors. He seemed to enjoy the effect of people shivering in their wet robes. Louis, who was supposed to have a free period at the end of the day, spent the entire hour trying to calm the situation and get Peeves to go off somewhere else.
Peeves had since scarpered, but now there was a lot of patches of water dotted about the corridors. Just as he was heading back to the common room, he saw someone slip and fall onto the hard floor. He ran over to them.
"Are you all right?"
He asked him, showing concern. He helped the boy to his feet.
@Killian Phiera
Killian was helped up by a housemate of his who just happened to be Louis Weasley, one of his cousin's friends. His heart pounded against his chest. Was he developing a crush? All he did was help him up!
"I am now."
@Louis Weasley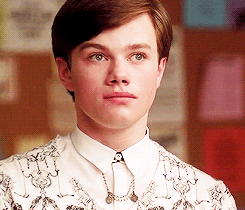 Louis beamed at him.
"You're Faye's cousin Killian, aren't you?"
It was sort of a rhetorical question, as he was quite certain that he was. They hadn't really spoken much before, despite being in the same house. Louis wondered why that was, and he supposed as it was because Killian seemed shy.
"Peeves has been throwing water balloons down here,"
He explained,
"I must have missed this spot. Sorry about that."
He took out his wand the made the patch vanish, then smiled at him.
"You're not wet, are you?"
@Killian Phiera
He nodded.
"Yeah, I am. I guess we look alike."
Well, the Phiera genes were definitely strong.
"I'm not that wet. Thanks. How long has this been going on?"
There was
something
about the other that entranced him.
@Louis Weasley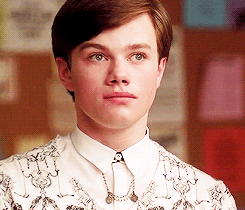 "About the last hour or so. I'm not sure if he's entirely disappeared or is just getting more ammunition..."
He sighed, looking for a moment as though he might roll his eyes. Instead, his eyes just widened briefly, then relaxed once more.
"I think I have dried out my robes at least five times now,"
He said, chuckling.
"Where were you headed?"
@Killian Phiera
"I was heading to the common room."
He wanted to ask
What about you?
but he refrained.
@Louis Weasley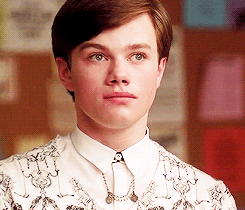 Louis beamed brightly at him.
"Let's head there together,"
He suggested, apparently not taking 'no' for an answer as he already began to proceed in that direction.
@Killian Phiera
Together?! Okay, it definitely wasn't in
that
way, but he could dream!
"How's being Head Boy..?"
@Louis Weasley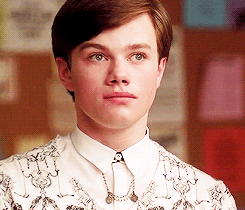 "It's quite a lot more than I thought it would be,"
He admitted, although he didn't sound at all annoyed about it.
"We have to make sure the prefects are supported and organise patrol schedules, and sometimes if a Professor is unavailable we have to run detentions. That can be a little strange..."
He chuckled a little.
"I'm a Weasley though, I'm used to people causing a bit of trouble."
Louis looked at him.
"What are your family like?"
He asked, curiously. He didn't really know much about Faye's family. She didn't seem to like talking about it.
@Killian Phiera
"My family, they're, uh..."
How was he going to describe them?
@Louis Weasley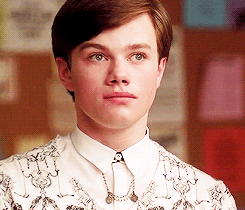 Louis looked at him expectantly, but didn't hasten his explanation.
@Killian Phiera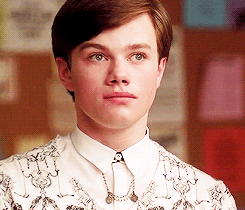 "Oh, I see..."
It sounded a lot like Cherry. He wondered briefly if they were similar in their situation, but he didn't really want to press Killian. He seemed reluctant.
When they entered the common room, Louis took a seat on one of the couches. The ones in the hufflepuff common room were very squashy: so much so that you seemed to sink several feet into them.
"Would you like to sit with me and have some tea?"
He offered kindly, beaming.
@Killian Phiera
He nodded.
"Yeah, sure. I could use some tea."
It got cold sometimes down here.
@Louis Weasley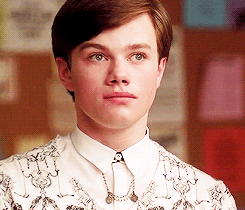 Smiling, Louis took out a flask from his bag, summoned some cups, and started pouring out the liquid. It was steaming hot, as though just brewed, but that was one of the many glories of magic.
"My grandmother always says it settles nerves,"
He told him kindly, feeling as though Killian had been rather on edge ever since their first meeting.
"It's peppermint, this one."
He slid the cup over to him with a smile.
"Do you like it here at Hogwarts? I know you're from a muggle family,"
He said, gazing across his features as he took a sip of the cup. He really did resemble Faye.
@Killian Phiera
"I see. Never drank too much tea. Does it have caffeine?"
He was a bit sensitive to caffeine in his drinks.
"Hogwarts is okay. Better than home.""I know you're friends with Faye..."
@Louis Weasley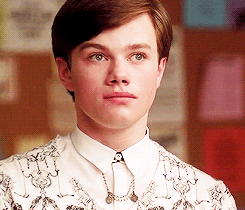 "No, it doesn't. Did you want something stronger?"
Immediately he started going through his bag for something caffeinated. Pulling it out, he placed it on a saucer and then looked at him again.
"That's right, we're good friends,"
He said, smiling a fraction before it sunk down again.
"Do you know much about the Head Girl?"
He asked him, seemingly out of the blue.
@Killian Phiera
"N-no."
Then the caffeinated beverage was already pulled out.
"it and my body doesn't get along."
That was why he could only really handle white chocolate.
"I have some classmates who try to pay her to do their assignments, why?"
@Louis Weasley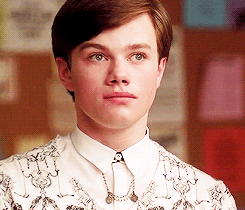 "Oh, I see, not a problem."
He chuckled, but left the tea bag out.
Louis didn't know that others tried to pay her to do their assignments for them. He thought, briefly, that he should probably talk to her about that.
"They do?"
He found himself saying aloud, but then he got back on topic:
"Perhaps you could chat with her some time. She's a muggleborn too. From the sounds of things, you may have some things in common."
And he left it at that. Perhaps they would open up to one another about family matters. Louis smiled.
"She is a very lovely girl..."
@Killian Phiera
He nodded.
"Y-yeah. I don't, but others do. Like your cousin, James..."
Hopefully he wouldn't be seen as a snitch or whatever for saying that.
"Really? Faye isn't too fond of her from what I know..."
@Louis Weasley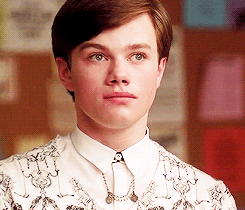 "Hmm, I see."
Oh dear, James. Whatever was he going to do with him?
Louis chuckled lightly.
"I'm sure they could get along very well,"
He said, feeling they, too, had things in common. Ever the optimist.
"I'm very fond of Cherry, she is a warm and loving girl. We went on a date last month with Hazel and Jovian, some other friends of mine."
And, because they had been out once together, Louis somehow assumed he and Jovian were now 'friends'.
@Killian Phiera
"Um, yeah, everyone knows you two are into each other..."
He was feeling like a third wheel, and it was just Louis there.
@Louis Weasley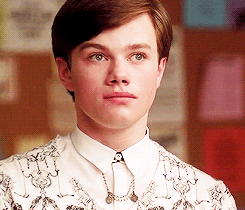 "Oh, is that right?"
He smiled slightly. He hadn't really clocked onto how much notice others took of him, despite being born famous in the wizard world.
"Is there anyone that you took to Hogsmeade last time?"
He asked, beaming.
@Killian Phiera
Killian nodded.
"Yeah... I'm sure Faye and Narks have been talking nonstop about it..."
He was rather familiar with their tendency to gossip.
"No, not at all."
@Louis Weasley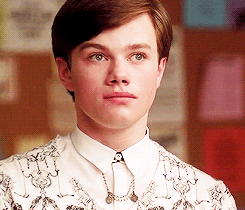 Page 1 of 2 • 1, 2
---
Permissions in this forum:

You cannot reply to topics in this forum