current time
Apr. 2021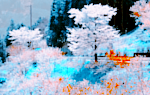 staff
Admin Xaria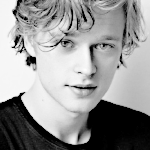 Admin Violet
Who is online?
In total there are
4
users online :: 0 Registered, 0 Hidden and 4 Guests
None
Most users ever online was
139
on Wed Jul 03, 2019 9:12 am
Credits
Skin & graphics made by Xaria. The Harry Potter franchise belongs to J.K. Rowling. All original characters belong to the respective user that made them along with their posts. No copyright infringement intended.
Emerald was going to admit a nightclub was not her forte aside from the drinking part. She wasn't big on it but now here she was and the girl decided she'd also bring along a fake id to get alcohol at one of the bars.
She had entered one of them and went over to the bar and searched around. Once she felt it the Gryffindor smirked and said to the bartender,
"A glass of your strongest and I will pay you back."
even if she had a feeling, but she wanted some fun.
@Deimos Lestrange
Having survived on meagre meals for the past several weeks, Deimos saw a sudden turn around in his finances and decided the first port of call was a restaurant. He didn't want anything too fancy, as he was planning on eating his fill. Those high-class places preferred measly portion sizes. So, deciding on one in Hogsmeade, he went in and was told he had to wait for a table.
Waiting wasn't something he really liked to do.
Fortunately, the bar was quite lively. He took a seat, and ordered a stout to start the evening off. Just when he had, however, a girl took a seat next to him. He let his eyes venture about her person, feeling as though he could definitely get
something
out of her. Especially if she was drinking strong drinks...
"I'll pay for that,"
He told the bartender, and grinned at her.
"Makes it sound like you were gonna pay him back some other way..."
He said leeringly.
@Emerald Cartwright
Emerald turned to the man who sat by her and gave him a look. She wasn't used to guys buying drinks for her, so this was a first as he said he would.
"I have a lot of money, and why would I pay a bartender back. When there is a guy wanting to buy me a drink."
giving him a grin as she had to admit he was hot.
Probably a lot older than her, but she was only young once and she couldn't deny a drink. Once the drink came she glanced at him and gave him a flirty smile,
"How about I pay for this one and make us even."
Knowing right now she was wrong. All she cared about was drinking and that was the plan.
She sat and waited for his response.
@Deimos Lestrange
The thought didn't even occur to him that she could be underage. She spoke like a woman, knew how to make a bloke like putty in her hands, and he was all for it. How did he get so lucky? She was obviously up for it. He gave himself a mental high five: maybe bars and clubs weren't the place to go scrounging for skirt, maybe it was the smell of food that got these women hot.
"You can wrap your cushy lips around as many drinks as ya want,"
He murmured this, and scooted his seat nearer to her.
"I like to see a woman knockin' 'em back as much as I can. Wanna see what your made of?"
Smirking, he caught the first glass and gulped it down. Then he ordered a tray of shots. Picking one of them up, he took her chin and steered her head to face his. He ran his thumb over the plumpness of her lips, and dragged it down ever to slightly.
"Guzzle on this, babe."
He put the small glass to her mouth.
@Emerald Cartwright
Yeah Emerald was definitely asking for a lot of hell right now. She knew there were so many sins or whatever you call it she was committing right now. Although she didn't care if she was doing it either.
Giving the male a smirk,
"That sounds like a challenge I accept."
watching him get close to her and her being here for it. She wanted him and she knew how to get a guy, it wasn't all that hard she liked to think,
"Oh you might get a heartattack from it."
When he put a drink to her mouth, she grabbed it and she took a sip. The taste made her cringe and she grinned.
"What did you get me?"
it had a taste to it.
@Deimos Lestrange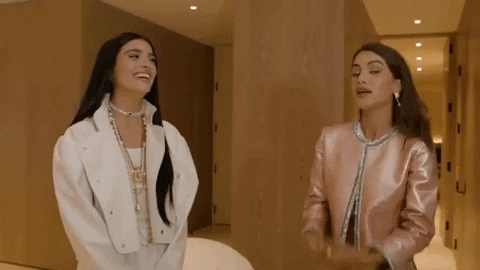 "Black Thorn,"
He answered, his lip curling,
"Not a drinker then, hm?"
Of a
heavy
drinker at least.
"Well in order to drink, ya just need to be up for it. You seem pretty up for it."
Eyes gleaming mischeviously, he dunked several of the
Black Thorn
shots down his neck to demonstrate exactly how mindless drinking was done. As for 'it', he meant something completely different. If he was going to get her drunk, he'd hoped that she'd follow him for a quick one somewhere at the very least; if not stagger back to his and have some fun with the multiple surfaces available.
"Come 'ere."
He hooked his arm around her waist, and pulled her closer to him. Putting his lips to her ear, he murmured:
"Why don't ya sit on my lap, and tell me what you want for Christmas?"
@Emerald Cartwright
Emerald was very much a drinker and it's no lie, she came to multiple parties, drunk. It was the one thing could really help her forget her life. Especially the monster her sister was turning into it, and her sister expecting her to forgive her. She told her she was better off dead, and the words killed her. Taking a look the Black Thorn that the man gave her. Smelling it she looked up,
"Let me guess it's a tie of vodka and bourbon who are strong when you put them together."
she said taking a sip.
The taste made her lips warm and she was impressed. A guy who knew how to impress and yet Emerald knew she was committing so many sins. A little smirk came from her face,
"Why else would I be here? I drink to forget and you best remember that."
she said bopping his nose. He was attractive and she knew that she had to take advantage of it right now. Looking down as his hands wrapped around her waist, and a chuckle came at his command,
"Didn't I tell you I don't believe in Santa."
Even if she was willing to sit on his lap, and she teased,
"Now I wouldn't mind being your Krampus."
as she leaned into his face, and whispered in his year.
"Krampus after all is the true Christmas Spirit."
@Deimos Lestrange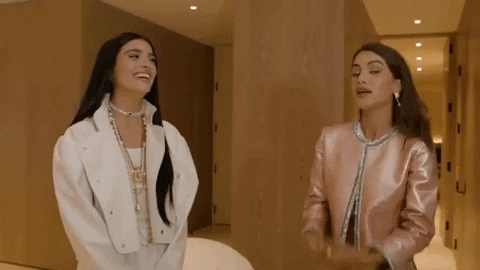 ---
Permissions in this forum:

You cannot reply to topics in this forum