current time
Apr. 2021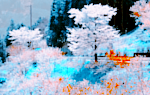 staff
Admin Xaria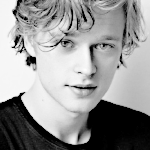 Admin Violet
Who is online?
In total there are
3
users online :: 0 Registered, 0 Hidden and 3 Guests :: 1 Bot
None
Most users ever online was
139
on Wed Jul 03, 2019 9:12 am
Credits
Skin & graphics made by Xaria. The Harry Potter franchise belongs to J.K. Rowling. All original characters belong to the respective user that made them along with their posts. No copyright infringement intended.
Kyler really was trying to get used to living in London, and trying to get into hype in which Americans had. To her it was just another town, and as much as generally found joy in most things. This was not exactly her pick despite her want, and while she was on a day off.

She decided to explore a bit.

The twenty-six year old made her way down the streets, and took a glance at all the no-maj or whatever the English called their version of non magical. Even if she mostly lived a life in which No-Majs lives, by going on TInder and every other no-maj app. Probably one of the first, but she did not mind. Feeling herself bump shoulders she let out a sigh. "I'm so sorry. I wasn't paying attention."
He never thought about dealing with muggles before, but he wanted to sample the delights that they had. It may seem counter-intuitive to pass money to muggles, but he knew that there could be a market for street drugs amongst the wizard populace. Because it was muggle, it could fetch a higher price. There were still a lot of Wizards in Britain who were ignorant.
Fully loaded and ready to go back to Knockturn, Deimos turned the next corner and bonked shoulders with another. He would have dismissed it usually, as muggles in London rarely apologised for something like that. This woman, however, uttered a sorry, in a nice accent. That made him look up at her.
And she was a
woman
.
"Can you do it again?"
He asked lecherously, grinning.
@Kyler Cartwright
The female really didn't want to cause any trouble or anything, but when the person spoke in a rather cruel tone about saying it again. She wondered how she couldn't get mad in the slightest about it, and she eyed him with a sigh,
"I already said I was sorry."
What more did they want?
Maybe she'd consider it if they spoke in a proper tone. No they had to say it in a cruel tone, so yes she got mad the words. She really felt like it was mentality of most of the British folk, and she just eyed the man, and she asked.
"Do you speak this way to everyone?"
It certainly sounded like it.
@Deimos Lestrange
Oh she was cute.
"I meant you can bump into me again. And again. And again. If you want."
Quite possibly the sleaziest, and most ridiculous thing he'd ever said (and that was saying something): Deimos let her know that it was all in good humour by laughing.
"Don't go lookin' like that, gorgeous. I'm only messin' around with ya. Like to scare the tourists, sometimes. The pretty ones, anyway."
He gave her a look that wasn't all convincing of his innocence.
"So. What you goin' to see first? Big wheel thing?"
He clearly knew London.
@Kyler Cartwright
As appealing as his compliments sounded, she didn't care for them. The fact he tried to flirt with her and make up for being a wanker was annoying her. She stood with her arms crossed and eyeing the man with great intent, and she said.
"Don't go changing the subject. You were rude, and there is no fixing it."
she spoke with her arms crossed.
He wasn't fair in the slightest, and she tried to not be flattered. Any woman liked a compliment, but right now she was no in mood to dealing with those compliments. She just looked at him,
"Don't call me gorgeous either, because you aren't very pretty yourself."
when he asked her where she was going to first, and she gave a shrug,
"A secret place that you need not know."
She really wanted to be left alone right now.
@Deimos Lestrange
Deimos laughed. He didn't mind if girls kicked back a bit. There wasn't much he
didn't
like about women, as they were all just a nut to crack until he could devour what was inside. Some had lighter shells than others. Deimos thought that he was still in with a chance with this one.
"Oh yeah? I got a secret place myself. It's a lot better than your secret place, you wanna see?"
He smirked and advanced to her, stroking down her arm with the back of his hand.
@Kyler Cartwright
A thought of a guy's secret place was not a thought that Kyler liked to think about. She heard so many horror stories that all made her cringe at the thought. The reporter knew he was more than likely trying to flirt and she wasn't sure that she was in the mood for that right now.
"I am pretty sure my secret place is going to get you in the least amount of trouble."
she said with a shrug and a little smirk on her face. Why couldn't he go and just have fun, but she also was not going to argue with anyone right now, no matter how much she wanted too. She thought about her sisters,
"So what do you say? I don't want to get arrested."
she said with a shrug.
That was not very professional of Kyler.
@Deimos Lestrange
---
Permissions in this forum:

You cannot reply to topics in this forum