current time
Apr. 2021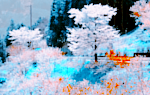 staff
Admin Xaria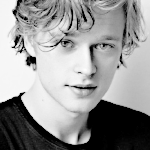 Admin Violet
Who is online?
In total there are
6
users online :: 0 Registered, 0 Hidden and 6 Guests
None
Most users ever online was
139
on Wed Jul 03, 2019 9:12 am
Credits
Skin & graphics made by Xaria. The Harry Potter franchise belongs to J.K. Rowling. All original characters belong to the respective user that made them along with their posts. No copyright infringement intended.
Dominique had sent an owl to Claudia about meeting for a few drinks to celebrate their most recent hunt as it had been a huge success. She sat at the bar with a glass of Firewhiskey and a basket of french fries to munch on as she waited. A few men approached her to try and get her name and flirt with her, but she rejected them all.
@Claudia Morais
Claudia had been more than happy to recieve the owl from Dominique, inviting her out to drinks in order to celebrate their most recent hunt. They had both gotten a big payday from it and had taken some of the dangers off the streets, it was a win-win. Claudia dressed in her normal style, feminine yet practical and a little edgy before she left the house that she took care of for her brother while he was working at the school. She apparated to Hogsmeade.
Walking into the pub it wasn't hard to spot Dominique. She was the one that always had a group of men trying to get her attention. Though, Claudia knew that she was interested in none of them. Claudia walked through the pub and up to Dominique with confidence, only sparing a smile or two for those who would look her way.
"Hey, Dom! Thanks for the invite."
She said before ordering a firewhiskey for herself and swiping one of Dom's fries.
@Dominique Weasley
Dominique smiled when she saw Claudia, "Hey you! You ready to have some fun?" She also added an order of shots to the tab for them to do she was determined to have a successful girls night for once without getting into a fist fight with someone.
@Claudia Morais
Claudia pulled up a seat beside Dominique, a smile on her lips.
"I'm always ready for some fun!"
She responded as the shots were ordered and set in front of them. She picked up her glass and held it up so that Dom could clink hers against it before taking the shot in one gulp. The whiskey burnt going down, but it was a good burn.
@Dominique Weasley
Dominique took her shot and grimaced at the taste, "Oh that's nasty. But it gets me drunk. So cheers." She said as she picked up another shot and took it, "So you have any plans to meet up with anyone while were here?" It was a given that dominique would be spending as much time as she could with Javier.
Claudia downed the shot herself as Dominique did, her nose crinkled up slightly at the taste, but she knew that it was the fastest route to loosening up and enjoying herself so she drank it anyway. She laughed a bit at Dominique's statement.
"Can't have it all, either it gets you drunk quick or tastes good."
She was smiling as she said it. A shrug of her shoulders was given when she was asked about meeting anyone.
"Nah, I haven't really met anyone here. I started working with you soon after we moved here, I didn't go to school at Hogwarts, so I don't know a lot of people in this part of the world."
It really put a damper on things for Claudia, since Dominique was one of the only friends she had here but she also knew that Dom would be spending time with her brother if she could. It was just something that Claudia took all in stride.
@Dominique Weasley
"Well that's no fun at all. Were gonna have to change that. Lucky for you I did go to Hogwarts and know sooooo many people in London. I can introduce you to some friends so you dont get lonesome when I'm with Javi." She smiled at the girl that she now saw as a sister. "But for now, let's focus on maybe finding you someone to pay with for the night. Anyone catching your eye?" She asked as she scanned the place looking for a cute contestant for Claudia
@Claudia Morais
Claudia smiled when Dom told her that she was lucky because she could introduce her to people.
"It would be nice to know some people around here."
She had always been a social person, the type of person who could make friends easily. Sure, some shied away from her because she could be rather blunt... But she had always had plenty of friends none the less.
She tugged her bottom lip between her teeth as she looked around the place, taking in all of the people around them as she heard Dominique's question.
"I don't know..."
Maybe she was still a little bit hung up on her boyfriend from back home. Even if even their owls had almost completely stopped by this point. It was hard when she was moving around so much and working in all different places. She wasn't even sure if they were still together or not. How long had it been since she had even received an owl from him? She was getting a little tired of hanging on, though... Dominique would know all about the situation, she felt like she told the other woman everything at this point.
@Dominique Weasley
Domonique knew that Claudia was still hung up on her old boyfriend. And she wasnt the type to shove someone into moving on before they were ready, but enough was enough. "Come on, Claudia. You cant keep holding onto him. Time to meet someone new. What about him?" She asked pointing to a guy at the bar, but then she saw some scantily clad red head cling to him, "Or not."
@Claudia Morais
Claudia knew that Dominique meant well. She had come to think of the other girl like a sister figure. Claudia didn't have any older sisters to look up to and she did look up to Dominique. Though, it was still difficult for her. She sighed, knowing that her friend was right, though. There was no sense in staying hung up on someone who didn't seem interested in keeping up contact with her, let alone someone who she might never actually see again.
Claudia turned her head to look at the man that Dominique pointed out but before she could respond, another woman made it quite clear that she was with him. She chuckled a bit.
"Yeah, maybe not that one."
Then she looked around a bit more, actually taking in the men at the bar and not just what kind of threat they could be in the case she had to fight them, oh, how her career had taken a toll on her already.
"What about that guy? I don't even have the slightest idea about picking up men in bars. Maybe this is a bad idea."
She said in a rare showing of nerves. She was generally very confident in herself. But this was different. She had been dating her boyfriend (her ex?) since fifth year, and had known him since starting school. This was all new to her.
@Dominique Weasley
---
Permissions in this forum:

You cannot reply to topics in this forum