current time
Apr. 2021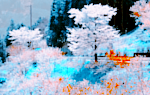 staff
Admin Xaria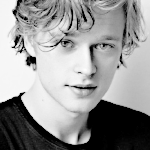 Admin Violet
Who is online?
In total there are
5
users online :: 0 Registered, 0 Hidden and 5 Guests
None
Most users ever online was
139
on Wed Jul 03, 2019 9:12 am
Credits
Skin & graphics made by Xaria. The Harry Potter franchise belongs to J.K. Rowling. All original characters belong to the respective user that made them along with their posts. No copyright infringement intended.
It had taken a lot of research and watching the people of the castle to try to figure out when she would be able to sneak some time with Alessandro. They weren't supposed to appear to be together here at the school. They thought that a new couple starting at the school, especially two who were very clearly from different parts of the world, would be suspicious and draw too much attention. So, she had to act as if she barely knew him when they passed each other in the halls. Maybe in time they could pretend to form an unlikely friendship but for now it had to be what it was. Though, she hated being so close to him and not even being able to talk to him, it was difficult to say the least.
So, the first chance she had gotten, she had found a way to slip him a note, knowing that he would destroy it after reading and asked him to meet her up in the astronomy tower late in the night on a night that there was no classes taking place there. Which was where she now found herself, waiting for him in the tall tower like a princess locked away and waiting for her prince.
@Alessandro Jilani
The young vampire had recieved a note to meet with Nicoleta. To say he was excited  to have some alone time with her would be an understatement, it was getting extremely hard to not talk to her in the halls in between classes. Placing the note in the fire before he went to get himself ready to see her.
Alessandro knew why they had to sneak around, however he just wanted to take her in his arms. Arriving a few minutes after her, he stood in the shadows for a few minutes just taking in her beauty, before walking over to her.
"Finally we can have some time together,"
he said as he took her hand in his and pressed it gently to his lips.
@Nicoleta Miller
It was dangerous, them meeting like this. Nicoleta just couldn't help herself, though. It was so difficult to just walk passed Alessandro in the hallway and not say something or even let her eyes follow him as he walked passed her. She had to act like he barely existed. Sure, she could say a few words in the classes that they had together but that was all. So, to say that she was looking forward to meeting him was an understatement.
The wait as she stood there looking out the window seemed like it took forever, even if she knew that it was only really a few minutes. She heard his footsteps as he entered the tower, though, she continued looking out the window as he slipped into the shadows, more figuring that he was checking himself for safety rather than that he was just watching her. When he stepped closer, she turned to face him, smiling as he took her hand and pressed it gently to his lips.
"I was beginning to think we would never have a moment together."
She said, looking up to him with stars in her eyes.
"I never thought of how difficult this would be."
She said with a bit of a laugh, knowing that she should be able to do something so simple but instead, she was struggling. She wrapped her arms gently around him, just allowing herself to lean into him for a moment.
@Alessandro Jilani
"It is far too difficult not to be able to be with you or have contact outside of class,"
The young vampire agreed he hated that they had to act like they did not know each other. As she leaned into him he rested his head on hers just feeling her closeness and enjoying the time that they had.
"We will be able to be together again soon we just need to get through these few months,"
he said as he cupped her chin in his hand and looked down into her eyes lovingly. Alessandro could not wait to get through the school year so that he could be able to be with her for eternity. Not being able to resist any longer the vampire kissed her gently yet passionately, he missed her so much and wanted to do much more but knew it would be too risky.
@Nicoleta Miller
I guess we just have to take every opportunity such as this that we can."
Was it safe to do so? Not necessarily. Though, it would be easy enough for them to hear if someone was approaching and to break apart before they made it to the top of the tower. She was enjoying the closeness with him, though. Feeling his body against hers made her feel like she was home in a place that was very far away from home.
"We just have to hope that they catch my parent's murderers soon. Then all of this will be over."
She spoke without a waver of emotion in her voice, she missed her parents but she knew that falling apart over their loss would do her no good. She had to stay strong and stay alive, she was the only heir to her family's throne after all. His hand cupped her chin and she looked up into his eyes. It always moved her the love that she saw reflecting back in his eyes. She knew that he was a warrior through and through, but she saw a softer side of him as well. She liked that. When he lowered his head to kiss her, she kissed him back with matched passion, her body practically melting into his. Their forever couldn't get here soon enough. When the kiss came to an end she spoke slightly breathlessly.
"Maybe we could just sneak away, hide ourselves?"
She knew it wasn't actually something that they could do but she couldn't help but to wish it were a reality they could make happen.
@Alessandro Jilani
"As much as I wish that would be possible, we both know that it isn't,"
he said in response to her comment he wanted nothing more than to run away from her but they were safe here for the time being even if he did not like it.
His hand moved up to her hair and he intertwined his fingers into it just allowing himself to feel the softness. They could not let it go too long before meeting again; he was occupying his time with other woman but he just wanted her.
"Soon we will be free to be together but until then we will just have to make due with these short secret visits,"
he said before kissing her again longing for the moment to last forever.
@Nicoleta Miller
"I know it's not possible."
She said with a sigh. She really did generally have a good head on her shoulders and wouldn't do something that was so irresponsible. She was needed here. This was where she was expected to be until she could take up the spot that her parents had once filled before their deaths. It was difficult but she would endure, just as she knew that Less would.
She nodded at his statement, knowing that if he was missing spending time with her nearly as much as she was his that it would be just as difficult for him as it was for her.
"Then we will make the best of these meetings."
She said with a bit of a smile up at him. Then she kissed him once more. She had heard stories of him since he had come here, stories of how he was making a name for himself with the other girls... But she didn't want to think of that right now.
@Alessandro Jilani
---
Permissions in this forum:

You cannot reply to topics in this forum