current time
Apr. 2021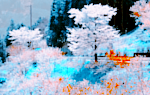 staff
Admin Xaria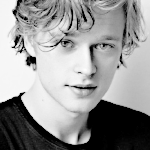 Admin Violet
Who is online?
In total there are
5
users online :: 0 Registered, 0 Hidden and 5 Guests
None
Most users ever online was
139
on Wed Jul 03, 2019 9:12 am
Credits
Skin & graphics made by Xaria. The Harry Potter franchise belongs to J.K. Rowling. All original characters belong to the respective user that made them along with their posts. No copyright infringement intended.
Javier was glad to be able to have an evening off so early in the school year. It seemed like he so rarely got a single night off the school year before. Maybe the staff was actually all pulling together as they should to keep things in order and the newer staff members weren't always pulling the short straw. Or maybe it was just because he wasn't the newest on the staff anymore. Either way, it was only a short period into the school year and he already found himself able to make a trip into Diagon Alley. He had sent an owl to Dominique, letting her know that he was able to have the night off, but he hadn't heard back from her yet, he hadn't exactly known until the last minute and she may not have gotten the owl until he was already leaving the castle. He had told her where he would be, so he did hope that she would be free. If not then he wouldn't be too upset, he knew it was short notice.
He would just enjoy his evening out on his own if he had to. With that thought in mind, he walked into the Leaky Cauldron and up to the bar, ordering a drink and sitting down on one of the barstools.
@Dominique Weasley
Dominique has been sitting at home bored out of her mind when an owl appeared at her window. She took the letter from its leg and read over it. Date night with Javier? Yes, please. So she changed into one of her favorite dresses and her combat boots and apparated to Diagon Alley. She stepped into the Leaky Cauldron and made her way to the bar. When she saw Javier she smiled and walked up behind him. She trailed a hand across his shoulders and whispered in his ear, "Someone as handsome as you shouldn't be drinking alone."
@Javier Morais
He wasn't in the pub for long when he heard the bell above the door jingle once more, which was a testament to how quiet it really was in the pub tonight. Normally, one would have to struggle to hear the bell over the sound of people talking and laughing. Still, he didn't turn to look as whoever it was entered the establishment but instead took a drink from his mug of beer before placing it back on the counter. That was when he felt her run her hand across his shoulders. He turned his head slightly as she whispered in his ear.
"It's a good thing that the most beautiful girl here got my owl, then."
He said with a smile on his lips.
It was good to see her, it hadn't been all that long since he had seen her last but it seemed to him that he could see her everyday and never tire of it.
"It's good to see you."
He stood from the stool he sat on so that he could kiss her before pulling out the stool beside of his own for her.
@Dominique Weasley
Dominique smiled and kissed him back. She had missed him even though she had just seen him last week. She took the seat he pulled out for her and ordered some fire whiskey to sip on, "So how are lessons going? Did you get your dragon we were talking about?"
@Javier Morais
Javier sat back down on his own stool once she had taken her own seat. Fire whiskey would have been his first choice of drink as well, but he didn't think that heading back to the castle tonight and having to wake up early the next morning after a night of drinking whiskey would be the responsible thing to do. Not that that usually mattered all that much to him. Who knew where the night would end up leading?
"Lessons are going alright."
He was kind of bored with the things he was teaching about. There was no element of danger just yet. But then again, the school year had only just started and he needed to take things slowly.
"I haven't been able to yet. Hopefully within the next week or so."
He did hope things would work out. The miniature dragons they had been talking about were extremely hard to get and very expensive but he was working on it.
"What have you been up to?"
@Dominique Weasley
Dominique sipped her drink as she listened, "Things have been good. Doing alot of work with your sister. By the way, I absolutely adore her. Shes great. We got to hunt down a Rogue vampire coven the other day. It was fun. Shes really amazing at what we do. Like she was born for it." She smiled as she spoke of her apprentice. It really was amazing to watch her grow as a hunter
@Javier morais
Javier took a drink from his own mug as Dominique spoke. He put it down on the counter once more, smiling a bit as she spoke of his sister. Family was big for Javier, so he was glad that she seemed to get along very well with at least Claudia. Even if he wasn't too sure that he liked the career choice they had both made.
"Rogue vampires? Sounds very dangerous. I'm glad you both made it out in one piece."
He said with relief. These two were going to be the death of him. Though, Claudia got it honestly since he had always been a daredevil himself.
"I am glad to hear the two of you get along well, though. She speaks very highly of you too."
@Dominique Weasley
"Of course we made it out in one piece. Why wouldnt we?" She said with a smirk. She placed a hand on his thigh and looked up at him, "I miss you when Im gone." She licked at her bottom lip before leaning forward and kissing him, "I especially missed that." She felt the firewhiskey start to effect her and giggled. She kissed at his collar bone gently, "And I miss that."
@Javier Morais
Javier knew that he had no reason to worry, he had seen Claudia become much more independent and capable under Dominique's tutelage and he knew that Dominique could handle herself, but it was dangerous work.
"It's a dangerous job, anything can happen."
He knew that she knew that, but he just wanted to make sure she knew he didn't worry because he thought they weren't capable of keeping themselves safe. Her hand was then on his thigh and he kissed her back when she leaned in to kiss him, his own hand going to wrap around her and settle on her hip.
A smile tugged at his lips when she grew all the more teasing with her kisses. He turned slightly, burying his fingers in her hair to bring her lips back against his in a kiss that was far more passionate than the more chaste ones they had shared thus far this evening.
"I've missed you since you've been gone as well."
He had pulled his lips from hers only long enough to tell her as much.
@Dominique Weasley
Dominique felt herself slide into his lap and kissed his neck gently, "I kissed alot of things. Maybe we should get out of here... go back to my place?" She traced a finger nail down his arm and looked up at him, "You're sister said she would be going out tonight so I have the place to myself."  
@Javier Morais
Javier enjoyed the feeling of her slight weight in his lap. He reveled in her kissing his neck and chuckled a bit when she mentioned kissing a lot of things.
"Sounds like a good plan to me."
He couldn't keep his hands off of her as he said as much.
"Even better."
Since Claudia bounced back and forth from his home and Dominique's apartment and wherever they were working, he wasn't sure where she was at any given time. He moved to get up, paying for both of their drinks then wrapping his arm around her to leave the pub.
@Dominique Weasley
Dominique smirked and wrapped her arm around his waist as they exited the pub. She could feel the glares of envious girls which just made her more excited at what would come that evening. As they walked down the street towards her flat, which was not far from the pub, she looked over at Javier and smiled, "Javi... before we go... there's something I need to tell you." She was nervous to say what was she was about to say, "Weve been together for a while now. And i... I've never felt this way about someone before. What I'm trying to say is, I love you."
@Javier Morais
Javier didn't pay any attention to any type of looks that others might be giving them. He was only interested in Dominique and them leaving the pub. He enjoyed spending time with her no matter where they were but he would never pass up the chance to sneak off and be alone with her. He kept her close as they moved through the pub, her arm around his waist and his own arm wrapped around her as well. When she started to speak, he paused for a moment. She had something she needed to tell him... That was a little worrying.
The pause she took caused him to think of what she might actually be trying to say. Luckily, she didn't leave him waiting long. A grin tugged at his lips before he pulled her even closer to press a kiss to hers.
"I haven't ever felt the same way about anyone either. I love you too."
He hadn't put the thoughts into words before, not ever thinking to use the now overused statement. But it felt right. With Dominique, he knew that he meant it when he said it.
@Dominique Weasley
Domonique kissed him back and wrapped her arms around him, "Let's go." She said taking his hand and apparating them to her living room. She kicked her shoes off and ran a hand through her hair, "I'm gonna go get out of this dress. Put on something I can actually breathe in. There should be liquor on the top shelf of the pantry. Pour some shots?" She kissed his cheek before slipping off to her bedroom to change out of the constrictive dress and into a pair of shorts and a tank top. Her normal bed time attire
@Javier Morais
---
Permissions in this forum:

You cannot reply to topics in this forum