current time
Sep. 2020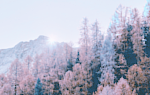 staff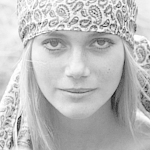 Admin Xaria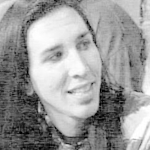 Admin Jules
Admin Topher
Who is online?
In total there are
3
users online :: 0 Registered, 0 Hidden and 3 Guests
None
Most users ever online was
139
on Wed Jul 03, 2019 9:12 am
Credits
Skin & graphics made by Xaria. The Harry Potter franchise belongs to J.K. Rowling. All original characters belong to the respective user that made them along with their posts. No copyright infringement intended.
Name: Kosmas Nóthos
Nicknames: Bastard Child
Titles: N/A
Date of Birth: March 4
Age: 23
Blood Status: Unknown, merman
Hometown: Atlantis
Current Home: Atlantis
Nationality: Greek
School: N/A
Sexual Orientation: Bisexual
Wand: Doesn't really have one
Hair Color: Black
Hair Style: Longish, choppy
Eye Color: Brown
Body Type: Lean, slightly muscular
Height: 6'1
Other Distinguishing Features: N/A
Clothing Style: Whatever he finds comfortable and can afford.
Tail
Kosmas is rather reserved; he doesn't talk to many people unless he gets really comfortable with them. It takes him a while to trust someone as he may be afraid that they might use him or be insincere the whole time. Once he warms up to someone, he's rather sweet and loyal in hopes that he won't be treated badly. He has an interest in scavenging sunken objects and exploring parts of the ocean others wouldn't dare to cross. In his free time, Kosmas often helps out wherever he's able to and if he's able to. He tends to be too trusting of people once he opens up to them which can be a huge weakness to his well-being. He isn't a fan of being constantly bossed around. Kosmas also isn't a fan of tradition.
Father's Name: Unknown
Age:
Blood Status/Species:
Occupation:
Status: ( Living or Deceased )
Mother's Name: later
Age:
Blood Status/Species: Pureblood, Mermaid
Occupation: Queen
Status: Living
Siblings
Half-brother's Name: Nereus
Age: 20
Blood Status/Species: Pureblood, Merman
Occupation: Prince
Status: Living
Half-sister's Name: Khione
Age: 18
Blood Status/Species: Pureblood, Mermaid
Occupation: Princess
Status: Living
Half-sister's Name: Artemis
Age: 16
Blood Status/Species: Pureblood, Mermaid
Occupation: Princess
Status: Living
Half-sister's Name: Pandora
Age: 14
Blood Status/Species: Pureblood, Mermaid
Occupation: Princess
Status: Living
Children: N/A
Spouses/Partners: N/A
Pets: N/A
Other Key Members: N/A
Kosmas was born to the mermaid queen and an unknown father being the technical first born of the royal family. He was illegitimate. He didn't have the king's blood. That separated him from all of his younger siblings; it was like an open secret that he was the queen's child whether the kingdom wanted to admit it or not. Because of that fact, Kosmas practically fended for himself. Sure, he had a few homes here and there, but they never lasted. They didn't want to be associated with an illegitimate child whether "royalty" or not. It was almost as though he never had much of a parental figure in his life. Who would he even consider to be his parents? That fact made him an outcast in school. Sure, he's related to royalty, but he isn''t even royalty. It didn't matter much that he was just like any boy, illegitimate at that, at his age. All that mattered most was his blood, Tradition was rather big which meant children out of wedlock was quite a taboo culturally and socially. Although he hadn't done anything, Kosmas was stuck feeling as though he had done something horrific just be existing. Of course, it might just be the royal connection, but one would assume that people would bend backwards just to be associated with someone that is directly related to royalty. That wasn't the case for him.
When he began attending school, he wasn't paid much attention to by his classmates who often found him to be a bit strange. Kosmas didn't have as much clues in regards to the social cues thanks to never really having the socialization he needed years earlier for that to occur. However, he often tried his best and became a bit of a teacher's pet; he liked talking to them and learning from them. In the process, he felt as though his elders could learn from him as well. Where was the harm in trying to understand each other after all? He began to feel more comfortable talking to others his age and decided that the next best thing to do was try to get to know his half-siblings. That didn't go well with their parents, the king in particular. Kosmas eventually found himself growing a rather close bond with Artemis, the middle daughter. She was already quite rebellious when they had met, but the king and queen blamed him for making her that way and painted him as a bad influence. He didn't do anything wrong. All he wanted to do was get to know his known family. Why was that so bad?
Once Kosmas began to enter his teenage years, he often found himself trying to figure out what he should do with his life. It was pretty great that he was able to get close to one of his half-siblings, but wasn't there supposed to be more positive things in his life? He often contemplated trying to overthrow some part of the government to allow things to become more equal, but he ended up deciding against doing that as it'd only be successful once Hell were to freeze over. He decided to just go with the flow and take any positive opportunity that may come up for him; he couldn't just wonder about things for the rest of his life after all. Kosmas now hopes that the tide will go in his favor.
(bc only moms side is known)
As they don't have a surname, many merfolk tend to refer to them as vasilikí oikogéneia which is Greek for royal family. They have had control over their part of the Mediterranean for over 6 centuries, which is quite impressive due to how royal families often switched around back in ancient times due to a lack of order. Not much is historically known about the bloodline other than when they had come into power. Although historical records can be contradicting depending on who authored them, it is to be believed that the family had earned power to the throne in the midst of a civil war.
---
Permissions in this forum:

You cannot reply to topics in this forum