current time
Apr. 2021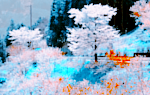 staff
Admin Xaria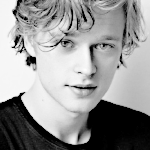 Admin Violet
Who is online?
In total there are
3
users online :: 0 Registered, 0 Hidden and 3 Guests
None
Most users ever online was
139
on Wed Jul 03, 2019 9:12 am
Credits
Skin & graphics made by Xaria. The Harry Potter franchise belongs to J.K. Rowling. All original characters belong to the respective user that made them along with their posts. No copyright infringement intended.
Carina decided to spend some time by the lake to maybe catch some sun and see what kind of trouble she could find herself getting into. She sat by the edge of the water and examined everyone that walked by. she didnt see anyone interesting and was about to give up when she saw him. Perfect. She got up and approached the blonde with a smirk, "Well if it isnt little Louis Weasley."
@Louis Weasley
Louis had been getting some fresh air before the temperature dropped for autumn, and decided to take some of his books outside. Carrying his bag towards the lake, he saw a few familiar faces and gave warm greetings to them. But just as his smile beamed its brightest, it sunk very suddenly. Carina was right in front of him, and sounding sour.
Hitching his bag a little more over his shoulder, he forced a pleasant smile.
"Hello there, Carina. Are you well?"
@Carina Malfoy
"I'm actually great. I feel alot more... free lately. Like I dont have about 150 pounds of boy wearing me down. You are about 150 right?" She said insinuating that it had been him wearing her down in the past, "Wheres your pet whale? Oh sorry. I mean your girlfriend?" She really didnt care what people thought of her anymore. Especially him. She had decided to embrace her inner bitch and really become the HBIC of Hogwarts.
@Louis Weasley
He felt a little disappointed in her. He really thought that they could have a pleasant conversation, but he supposed that she still harboured resentment towards him. That was entirely clear. These were the sorts of things that he wanted to avoid, if possible, but right now it was downright impossible. She was right in front of him, saying these things.
"Why are you being unkind?"
He asked her, almost sympathetically. He was worried for her, after all. She seemed to be acting up a lot lately, and he couldn't help but feel something was behind that.
@Carina Malfoy
"Me? Unkind? I think you invented the word unkind when you decided to leave me when I needed you the most for absolutely no reason." She cocked her hip a bit and crossed her arms over her chest, "But i guess it was for the best. It wasnt like i actually loved you or anything. You were a distraction. Something for me to play with. And i guess i was that to you too with how easily you walked away."
@Louis weasley
While there had been a few reasons for him putting an end to their relationship, and he still felt quite horrible about it, he was a little surprised to hear her talk so frankly about it.
It was a little hurtful to think that she was just 'playing' with him, but at the same time he couldn't quite believe any of it.
"I wasn't toying around with you, nor did I intend to hurt you,"
He said,
"But I know that I did. And I'm sorry for that, Carina."
@Carina Malfoy
Carina could feel the emotions building up inside her  she didnt want to be saying anything she was. Because none of it was true. She loved Louis, she still did. But she couldn't tell him that. she would not become vulnerable to him again, "Dont. Dont try and act like you didnt know exactly what you were doing and what it would do to me. It's too late for sorry, Loulou." She mentally cursed herself for calling him that. "Its too late for any of it."
@Louis Weasley
"I wish there was something I could do to make it easier."
He said this rather lamely, and felt powerless. He never really intended to be the 'bad guy', but in this case, he probably was. That was something he was willing to live with, and at the same time he felt it was best for the long run. He just didn't feel as though their relationship would work out in the long term, with so many big differences in their attitudes.
"I'm worried about you lately."
@Carina Malfoy
"There is a way to make it easier. But as I already said, it's too late for any of that. Because even if we were to try again, I dont trust you, Louis." She shook her head when he said he was worried about her, "Dont be. It's not your job anymore. You chose to walk away from it when you walked away from me." Would she want to be with Louis again? Absolutely. She loved him. But she could never tell him that.
@Louis Weasley
Louis didn't really know what to say to her anymore. Yes, he was worried. He was worried that she was acting in such a way that he'd never seen her act before. Perhaps, once or twice when they were together, she had said some things that had roused controversy and reactions from his family members. But now it seemed as though she was going out of her way to be that person.
"I know you've got a kind heart."
He felt as though that was the only thing he could say.
"Just try not to hurt yourself more."
@Carina Malfoy
"You dont know me you dont know anything about me." She said trying to fight back the tears. But her emotions mixed with his was too much for her to handle as the tears began to fall. She quickly wiped them away and sniffled softly, "you know I didnt mean it.... when I said I never loved you it's impossible for me to have not loved you when I still do. No matter how much I dont want to."
@Louis Weasley
He didn't know what was more hard: hearing her say that she had been toying with him, or hearing her say that she still loved him. As much as he respected her feelings, he felt it could be better for both of them if they didn't know them. It was much more difficult to move on that way. Perhaps, now that she was being honest with her feelings, she may be able to move on.
"Do you want me to take you to your common room?"
He asked, feeling it may have been better if she was around some friends.
@Carina Malfoy
Carina wiped a few more tears away and nodded her head, "Yeah. Maybe you can explain something to me. I know I'm a bitch. It's not something I'm oblivious to. I can be a bitch to everyone around me. Strangers. My best friend. Hell, even my own father. But not you. Why cant I just be a bitch to you? Get you to hate me so that maybe I can hate you and not feel the way I do towards you?"
@Louis Weasley
"I won't ever hate you,"
He answered, truthfully.
Leaving the lake side and going up the path towards the castle, he allowed her to go through the doors first before heading towards the dungeons.
"You will meet someone else,"
He said happily, knowing that she will. They would be better suited to her as well.
@Carina Malfoy
"I know. That's what makes you... you. You're inability to feel hatred towards anyone. Even those who do you wrong." When he said she would find someone else she scoffed, "I dont want anyone else." She said in a pouty childlike voice. And it was true. She didnt want to date anyone else. Hook up? Sure. Friends with benefits? Awesome. But date.... no.
@Louis weasley
He chuckled a little at her tone of voice.

"Then just have you. All to yourself." Smiling, they approached the Slytherin quarters and suddenly he could go no further. From what he understood, their common room was situated somewhere in this corridor. It was where he used to meet Carina, sometimes.

"Have a nice hot drink and maybe get to bed early." He smiled kindly at her. "Take care."
---
Permissions in this forum:

You cannot reply to topics in this forum