current time
Apr. 2021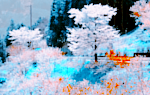 staff
Admin Xaria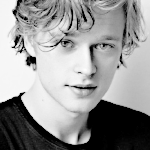 Admin Violet
Who is online?
In total there are
8
users online :: 0 Registered, 0 Hidden and 8 Guests
None
Most users ever online was
139
on Wed Jul 03, 2019 9:12 am
Credits
Skin & graphics made by Xaria. The Harry Potter franchise belongs to J.K. Rowling. All original characters belong to the respective user that made them along with their posts. No copyright infringement intended.
Cherry was so excited for the double date; this was her first one ever, and it was so great to be able to spend time with Louis outside of school property. She did worry a bit for Hazel, but she hoped the casual atmosphere of the bowling alley would make it go swimmingly.
With their lane all set up, Cherry was deciding which bowling ball to use.
"I can't decide between this pink or blue one..."
She didn't care about winning, but she wanted to have
some
fun.
"Which one do you like better?"
she asked Louis pointing to the two balls.
@Louis Weasley
@Hazel Cartwright
@Jovian Medina
Louis was glad that he would be spending time with Cherry that weekend, and he supposed this meant it was their first date. They weren't officially a couple, but they enjoyed being around one another, and seemed to be making excuses to be together. He had been to the bowling alley once before, and was by no means any good at the game, but didn't feel that was really important when it came to having fun.
"Is the pink one heavier?"
He asked gently, going over to Cherry to look at what she was trying to decide.
"Go for whichever feels the best."
He said brightly.
Briefly he looked over at Hazel and her 'date'. He smiled at her encouragingly.
"I'll go with this one,"
He told her, turning back, and picking up an orange one. It was far too heavy, he could feel the strain of his muscles and upper body.
"Or this one."
He picked up a purple one. Better.
"I bet you're really good at this,"
He said cheerfully, to Cherry.
@Cherry Darling
@Hazel Cartwright
Jovian sat in the booth before the lanes, and was idly watching another group of Hogwarts students throw balls towards the painted sticks at the end. The idea didn't seem entirely ridiculous to him, as he could tell there would be some skill involved in the game. It may have been a muggle pursuit, so he shouldn't exactly praise it, but he was here now and may as well try and focus on getting it right.
After all, he didn't want to talk to her friends. Or her, really.
The only reason why he agreed to come was in a hope to silence her. She asked so many questions, talked a lot, spoke about things that he didn't care for.
Turning his attention to their lane, he eyed Louis and then Cherry.
"Are they a couple?"
He asked, after a long while of pointed silence.
@Hazel Cartwright
@Cherry Darling
The idea of bowling reminded her of home, and knew that it was a good idea that they had thought of for a double date. Maybe it would perhaps cheer up Jovian up, and maybe see him smile which she rarely saw him do. With the fact she knew most didn't approve of him, Hazel wanted to make the best of it. 
Watching her two friends playfully play together, and giving Louis a smirk,
"I told you one day you find yourself being screwed by an American."
laughing. She liked to think that her friends were a far more better company, and were far from judgmental, while it seemed like Jovian friends were all judgmental, but she was trying to grow used to it. 
It was going to be life soon enough.
Although once Jovian finally spoke, she turned, and said, "
They haven't confirmed anything yet, but I really hope they become one."
smiling with pride. She wished that right now Jovian could be as excited as Louis, but she knew it was a long shot. Going over, and getting two balls, she handed one to Jovian.
"Come on let's play."
@Louis Weasley
@Cherry Darling
@Jovian Medina
The pink one ended up being a bit too heavy.
"Blue it is!"
It matched her house, so there was that at least.
"You think? I haven't bowled too too much. You're probably better than I am!"
Cherry replied giggling.
"Who wants to go first?!"
@Louis Weasley
@Jovian Medina
@Hazel Cartwright
"Me neither,"
He admitted, chuckling.
That's right - both Hazel and Cherry were originally from America. So, he supposed, he would be
screwed
by the pair of them at this game. He wasn't sure where the game originated from, but Hazel seemed to indicate that it was, indeed, America.
"Perhaps Jovian - would you like to go first? You said that you hadn't tried it yet."
He said, beaming, thinking that he was being polite.
@Hazel Cartwright
@Cherry Darling
He took the ball from Hazel, and looked at it.
The idea of her two friends being a couple didn't really matter to him, he just wanted to know exactly what he was working with here. A mudblood and a son of a famous family. By definition, that made them positively disgusting. He felt as though he could avoid interaction with the pair as much as possible. He had barely even acknowledged them.
"If you've done this before, you should go first,"
He told Hazel, in a rather dead pan voice.
"Show me first so I know what I'm doing."
@Hazel Cartwright
@Cherry Darling
She walked back over the group with the two balls, and she them both down by the seat that was available next to Jovian, and hearing her two friends talk, and turning to Jovian, at Louis request of him going first, and when he spoke about someone showing first.
"I guess I will go first."
taking one of the balls, and she looked over at her fiance, and she said.
"Come and watch Jovian."
The female wanted to call him other things, but she knew it wasn't right now.
Hazel wanted to believe she could sense, and she really hoped Jovian would try to have fun, and not go running back to his group friends who didn't treat her right. At least her friends were treating him right, despite what she knew Cherry was thinking.
@Cherry Darling
@Louis Weasley
@Jovian Medina
Cherry looked over at Louis before turning her attention back to the lane as Hazel took her turn. She couldn't help but worry about her friend sometimes, especially as she was stuck with that jackass.
"I hope that's not a gutter ball..."
@Louis Weasley
@Jovian Medina
@Hazel Cartwright
"Looks good to me, Hazel!"
He cheered at her, as the ball went down the lane.
He looked at Jovian. There wasn't much that could be discerned about him, although Louis could agree that he was quite tactless. He thought, perhaps, Jovian hadn't much experience of girls and was merely nervous. Louis was just the type of person to see the lighter side of the coin, though. Sometimes there just wasn't any excuse for being nasty.
@Hazel Cartwright
@Cherry Darling
Glad to move away from the other pair, Jovian actually obliged and went towards the lanes with Hazel. His eyes switched left to right, as he took in what everyone else was doing. There wasn't much of an expression on his face, although there never really was.
When the ball had done what it was supposed to do (he supposed), he said to her:
"Does that mean I do it now? Just roll it down?"
@Hazel Cartwright
---
Permissions in this forum:

You cannot reply to topics in this forum