current time
Apr. 2021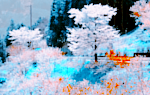 staff
Admin Xaria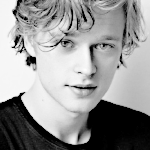 Admin Violet
Who is online?
In total there are
5
users online :: 0 Registered, 0 Hidden and 5 Guests
None
Most users ever online was
139
on Wed Jul 03, 2019 9:12 am
Credits
Skin & graphics made by Xaria. The Harry Potter franchise belongs to J.K. Rowling. All original characters belong to the respective user that made them along with their posts. No copyright infringement intended.
Page 1 of 3 • 1, 2, 3
Emery didn't usually seek help from her superiors due to her disbelief that anyone really cared, but she was dealing with a brick wall, and she didn't know what to do. The girl didn't like Jovian, and when he met the family she got bad vibes. Bad vibes she didn't believe could actually exist, but here they were existing.
Rushing into the library she went straight towards somewhere familiar, and could not believe it resulted to this. Someone needed to do something and she really couldn't sit by and she grabbed an arm, hoping they were the right person. Prayers if they weren't.
"Let's go this is urgent business, and I do apologize if it's not Cherry."
she was scared with those words but it had to happen.
@Cherry Darling
Cherry was in the library reading a trashy, inappropriate book she had concealed within a textbook until she felt her arm grabbed. Embarrassed, she quickly marked her page and hid her book in her back.
"What's going on? Is there an emergency?"
She was
not
the most prepared for such a thing yet.
@Emerald Cartwright
Okay Emery could have taken it too far, but she lacked patience. Not even stopping to look back for anything, but here she was. This wasn't Emery, but she didn't know,
"Very much an emergency involving a very egotistical Slytherin who my sister won't listen about, so yes this is an emergency."
God she was horrible, but she loved Hazel.
Anyone who knew Emery knew that Hazel meant the world to her due to everything with their mother and how she always looked up to her minus her lack of composure.
@Cherry Darling
"I know you're talking about a particular one, but that describes a lot of them,"
Cherry responded.
"Also, it's an emergency when someone is bleeding or dying."
@Emerald Cartwright
Emery tried not get bored by any of her words, because she sucked at school.
"It's Jovian Medina, the chaser for Slytherin."
why did she even care to know that much. Who knows but right now she was not in the mood for proper meanings,
"I don't give a fuck what it means, but saving Hazel is a priority. She is my sister and if we don't find a way to ruin the engagement, it might just be a proper emergency."
really put meaning to those words, had been Emery thought.
@Cherry Darling
Oh, it was over
that
?
"I've talked about it with her before. I am aware that you and I are both concerned, but there ultimately isn't much we can do. She already accepted her fate."
@Emerald Cartwright
"What fate? The one where she can't get her head out of her ass?"
@Cherry Darling
"The fate where she's barefoot and pregnant. She is blind to her inevitable submissiveness, I'll give you that."
@Emerald Cartwright
The image made Emery cringe inside, because she loved her sister too much. Maybe it was her who knew her better,
"I just can't see that image, because right now she is so fucking sad it's why she is doing this."
it wasn't a fate that her father wanted,
"She doesn't know and Hazel is so naive by her stupid dream to one day become the next member of the family to join the Ministry, but it's not what our father would want. I can't watch my sister ruin her life like she is, I don't want to know my sister is pregnant, and has an asshole who got a heir on the way."
She couldn't do it, and Emery didn't let things get to her. This was bothering her.
@Cherry Darling
"It was most surprising to me that arranged marriages are still a thing."
How could she get through to Emery?
"We just have to either hope that it breaks or they divorce ASAP after the kid is born."
@Emerald Cartwright
"Where I come from they don't exist!"
she sighed, why did no notices
Emery felt like she was the only one that cared.
"Yeah have you met my sister? She is too dumb to leave a guy after a kid is involved."
@Cherry Darling
"I'm also from America..."
Did she forget that?
"I'm close to your sister."
Did she forget that as well?
@Emerald Cartwright
Okay, maybe she did forget. Wasn't she from the south?
"Aren't you from the South anyway?"
The only thing the South was notorious for was racism and torture in her mind.
"Yeah well as you can see it doesn't matter how close we are!"
@Cherry Darling
"I'm from Kansas... That's in the midwest."
Did she know more geography despite not attending any actual school until it was discovered that she had magic?
@Emerald Cartwright
Emerald rolled her eyes at Cherry comment, it didn't matter where she came from.
"Kansas is close enough and you have the same attitude as the South."
She wondered how she was friends with her friends.
@Cherry Darling
She ended up slamming a book a bit too hard.
"What the fuck are you saying about me?"
Cool down, Cherry, you're head girl.
"I understand you're from a much posher area, but don't generalize a whole population of people simply because they don't speak or think the same as you!"
@Emerald Cartwright
It wasn't Emerald who was getting annoyed, okay she did start it. Still she was being nice to Cherry, and wanted to care about her sister. Emerald couldn't do it on her alone.
"I am not saying anything, but you are acting like you know everything."
Quite personally Emerald hated know-it-alls who thought they were better. Or that Emerald was stupid, because she was far from stupid.
"Okay I am sorry, but it's like you come from a place of cowboys, and okay it might be like it. You still got that southern attitude, and I don't get why you are letting it get to you. Also Boston is where our country started so we can't be all that bad. How about stop treating me like I am stupid."
She was angry, yes. She certainly wasn't stupid though.
@Cherry Darling
"A place of cowboys? What's wrong with cowboys? They served an important role in feeding people as the country, through questionable practices such as genocide, expanded westwardly."
A know-it-all?!? Is that all Emerald saw her as?!
"Technically, our country started when the colony of Jamestown was founded, but Boston was pivotal for the Revolutionary War."
Okay, maybe she was treating her as if she was stupid, but Cherry was unable to help it at that moment.
@Emerald Cartwright
What did Cowboys do?
That answer was really fucking clear,
"They were fucking gunslingers going into town and having shoot outs in the middle of the street. Real fucking vigilantes they were. Cowboys also are too fucking egotistical on their fucking bulls, and being real fucking pussies."
she shouted.
She didn't hold a good outlook, and preferred the woman slingers.
"Wasn't Roanoke the first fucking colony. Until asses burned it down?"
@Cherry Darling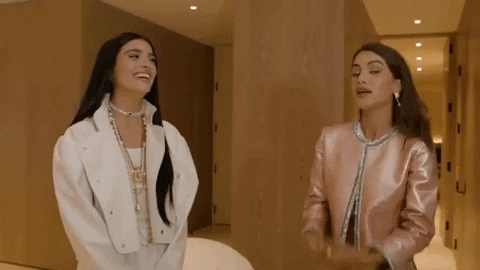 "...Do you think cowboys were only how they appeared in westerns?"
Cherry had only seen a few western films, and it was because her parents decided they were godly enough for the household.
She shook her head.
"It was Jamestown."
@Emerald Cartwright
Emerald rolled her eyes at that comment.
"I'm not answering that. Sorry I didn't come from the West."
This girl was a serious know it all, and she rolled her eyes. To her it was Roanoke, and those people deserved to be honored.
"Then fuck the people who died at Roanoke right?"
@Cherry Darling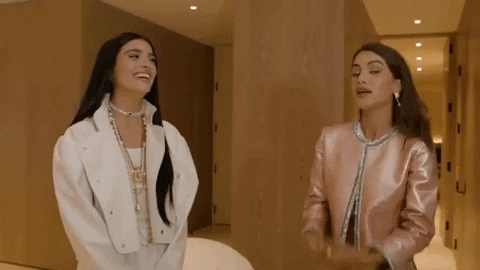 "I'm from tornado alley. That isn't exactly in the west."
Emerald seemed to have fit the one stereotype of a Yankee, huh?
Why was she taking such a thing so seriously?
"That isn't remotely what I'm saying. I'm just saying that Jamestown is considered to be the first colony as it had actually succeeded."
Cherry really didn't know how she felt about colonization; it was such a mixed bag with everything she had learned thus far.
"Speaking of Roanoke, nobody really knows what happened. It's all speculation."
@Emerald Cartwright
"Close enough it's where Western Stories were told from."
That was the west to her and she wasn't about to have an argument. She really felt like she was the only one who cared about Hazel's well-being right now.
"Yeah, because this fucking country couldn't accept their failure right?"
she asked. The country they all got sent to.
She rolled her eyes,
"It was a colony and there was Croatoan."
@Cherry Darling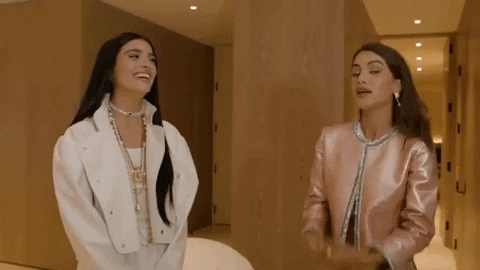 "There are people who believe that they assimilated with the Native Americans. We really don't know for sure."
What's wrong with admitting that you don't know everything?
@Emerald Cartwright
"What's wrong with admitting that people tried?"
Emerald shouted and she crossed her arms.
@Cherry Darling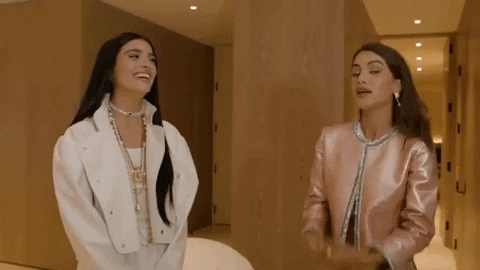 Page 1 of 3 • 1, 2, 3
---
Permissions in this forum:

You cannot reply to topics in this forum