current time
Dec. 2020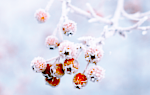 staff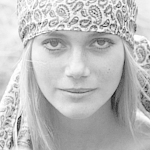 Admin Xaria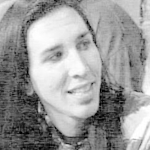 Admin Jules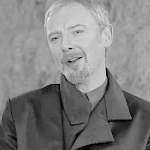 Admin Violet
Who is online?
In total there are
6
users online :: 1 Registered, 0 Hidden and 5 Guests
Andrea Ross
Most users ever online was
139
on Wed Jul 03, 2019 9:12 am
Credits
Skin & graphics made by Xaria. The Harry Potter franchise belongs to J.K. Rowling. All original characters belong to the respective user that made them along with their posts. No copyright infringement intended.
Page 2 of 2 •
1, 2
First topic message reminder :
Cernunnos had sent all the students in the castle that he was going to host a party in the Room of Requirement. He was bored and desired some fun to distract from classes and assignments. Deciding on a more retro theme, he took the time to emulate
Angelyne
as a touch of camp.
A disco ball was shining throughout the room; there was a cabinet filled to the brim with alcohol. There were couches and seats everywhere and even an opportunity for karaoke.
This was going to be a
blast
.

take me down and you hold me right spin me all around, i feel so dizzy, i fall into you, you rock me, you rock me, you rock me in
---
Sweet! There was some action going already! He was going to stand back and watch.



take me down and you hold me right spin me all around, i feel so dizzy, i fall into you, you rock me, you rock me, you rock me in
Carina pouted a bit at the attitude she recieved from Jovian, "What got you so stressed out? You need to relax. You know, they say sex is a great stress reliever. Maybe I could help you out some time." She smiled when ashton arrived and noticed the interaction between him and Mal. Should have to talk to her about that later.
@Jovian Medina
"Well no duh, mate. I barely see you in the common room or the dorm room." He smirked as he watched Carina Malfoy work her charm on Jovian. He leaned over to his friend and whispered, "If you need help with her, let me know. We could have alot of fun."
@Jovian Medina
He smiled at Cherry.
"They look comfy."
But just as he sat down, he looked out on the crowd. There was a gaggle just in front of him, involving Hazel and Carina, and from the looks of things Hazel didn't look too happy. Perhaps distressed was a better word. Louis leaned to Cherry:
"I ought to see what's going on. Hold on."
Beaming at her, he stood up and approached Hazel with a smile.
"Hello, Hazel. You need to come and see this, Cernunnos has really outdone himself this time!"
He looked at her in a way that was slightly forced, as though he had an ulterior motive. Like getting her out of this situation.
@Hazel Cartwright
Cherry nodded as she listened to Louis. She was aware of how sketchy her friend's fiance was. Poor girl must be overwhelmed by their perverseness.

Admiring Louis from the seats, Cherry couldn't help but think of how wonderful of a person he happened to be.
Carina looked towards Louis voice when it approached and frowned. But then she decided she could use this opportunity to stir things up a bit, "Awww guys. Look at the little Puffy coming to rescue his housemate from the big bad Slytherin. We were just having some fun. You seem very protective over someone that's not your girlfriend."
@Louis weasley
A party. He was attending a party. Narkissos felt a responsibility to make sure it wouldn't devolve into complete anarchy. It'd be even better if Faye were to come along.

With his arms crossed, he watched the party from a distance.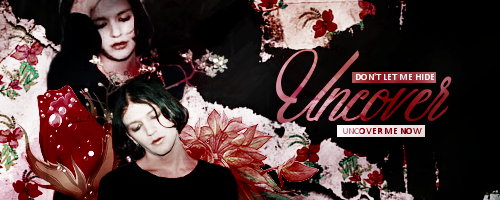 Lakelyn walked into the party and looked around. There were already quite a few people in the room and it didn't take her very long before she spotted Louis and Hazel standing near a group of Slytherins. She sighed, walking over to the drinks table around all of the mess, she poured a couple of drinks and carried one in each hand over to her housemates.
"Louis, Hazel! I brought drinks!"
She said cheerfully, having heard what Carina had said but completely ignoring her and trying to brighten the mood for her two friends before attempting to pass drinks off to both of them then lace her arms between theirs, hoping to steer them away before any feelings were hurt or harsh words were spoken.
@Hazel Cartwright
@Louis Weasley
Gabriela walked into the party, not really sold on the fact that she should actually go. She loved a good party, but she hadn't had a chance to find a nice outfit to wear. In the end she ended up wearing a rather revealing
dress
. She walked over to where the Malfoys were with her sisters along with Jovian and a smile came to her lips.
"Having fun without me?"
@Malia Riddle
@Carina Malfoy
@Aquila Malfoy
@Jovian Medina
If there was a party in Hogwarts, Amara was going to hear about it and she was going to be there. Though, this time it was much easier since it seemed like everyone got the invite. Even the prefects. Which seemed a little crazy to her, they were always trying to ruin her fun. But she was going to go anyway. What was the worst they could do? Put out her joint again? That would suck...
She entered the party and looked around, walking towards the drinks table first and grabbing a cup to mix herself a drink. She took a sip to try it, the alcohol so strong it nearly took her breath away, burning her nose as she exhaled after swallowing it, just the way she liked it. Then she turned to look around at those around her again with the drink in hand.
dress
Instead of responding to Carina, he merely smiled at her. When Harrington butted in though, the smile quickly vanished. He simply pushed him away from his face, and left the episode at that.

When Louis Weasley had come along, Jovian hadn't even turned. He hadn't made an effort to react to anything Carina said, and simply turned away from the group to go and get a drink, without another word. After denying a drink twice from Hazel and Carina, he actually felt like he could do with having one.
Bless that wonderful girl, Lakelyn. He beamed at her, signalling his thanks.
There wasn't much point in indulging Carina with a response. She seemed to be like this a lot recently, and he thought that if he didn't respond to her, she may stop doing it. He could only assume that she was upset about something, either about him personally or something else that he didn't know about.
"Thank you, Lakelyn."
He said to her, accepting the drink.
"Let's go to Cherry, she's waiting over here."
He told them quietly.
@Hazel Cartwright
@Lakelyn Munroe
@Carina Malfoy
@Cherry Darling
Carina smiled when Gabriella arrived and kissed her cheek, "only just beginning, babes." She looked over at Louis and frowned when she couldn't get a rise out of him. She never could with him, though. It infuriated her to no end. She did pout a bit when Jovian left, "Boo. My fun just left."
Faye had been skirting the edges of the party for some time now, but Narks hadn't arrived yet. She made note of the fact that Louis and Cherry seemed rather
cosy
by the snack table, but he had moved off towards Carina. What was that? A rejection?
She spotted Narks and went right up to him.
"What's going on?"
She asked, clutching to his arm.
Outfit
"I believe Louis was trying to save the other American. The other American's sister is apparently going to sing with Frenchy. Cherry is very in awe."
Ah, there was Faye finally.
@Faye Phiera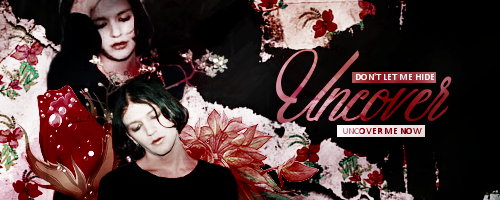 Where did he get a drink from, anyway?
Perhaps he should have accepted one of the girls' requests after all.
At last he spotted a pretty girl standing near the drinks table, and walked up to it. There were a lot of different bottles on the table, and he glanced at what was in the girl's cup.
"What did you have?"
He asked, his tone not necessarily unfriendly.
@Amara Jordan
Amara sipped on her drink, seemingly minding her own business but in reality, she was taking in everything that was going on. Parties were always good for drama, and Amara lived for drama. Though, things seemed tame enough thus far. A pity, really. Oh well, she would just have to hope that something good would happen eventually. She took another sip of her drink as she heard someone speaking close by. She turned her head in the direction of the Slytherin boy that all of the girls had seemed to be so enamored with just moments ago.
"Just something I came up with."
She said in way of explanation. Instead of explaining further, she turned and mixed up another and held it out to him.
"Hope you can handle your alcohol, I make them strong."
She warned as she waited to see if he would take the drink, sipping her own once more in the meantime.
@Jovian Medina
Macmillan decided to might as well go the party; everyone else, for the most part, was going to be there, and he did not want to be the odd one out.

There was already a lot going on. How was he going to squeeze himself in?
Alayna looked around the room as she sipped her drink. She had her friends around her but she wanted something else. She wanted to find someone to play with. She sighed as she looked for someone to talk to outside of her normal group
Penny, with her luck, wound up being a bit late to the party. She went up to Cernunnos and said,
"Thanks for hosting! This place looks so nice."
After exchanging a smile.she began looking for her friends.
It seemed like her housemates were all in one spot!
"Hi, guys! Isn't it nice here?"
@Louis Weasley
@Lakelyn Munroe
@Hazel Cartwright
Page 2 of 2 •
1, 2
---
Permissions in this forum:

You cannot reply to topics in this forum