current time
Dec. 2020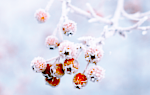 staff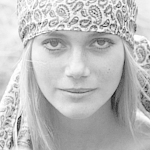 Admin Xaria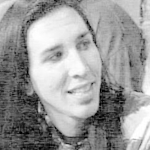 Admin Jules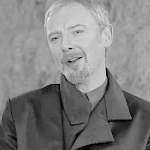 Admin Violet
Who is online?
In total there are
9
users online :: 2 Registered, 0 Hidden and 7 Guests :: 1 Bot
Andrea Ross
,
James Potter
Most users ever online was
139
on Wed Jul 03, 2019 9:12 am
Credits
Skin & graphics made by Xaria. The Harry Potter franchise belongs to J.K. Rowling. All original characters belong to the respective user that made them along with their posts. No copyright infringement intended.
Page 1 of 2 • 1, 2
Cernunnos had sent all the students in the castle that he was going to host a party in the Room of Requirement. He was bored and desired some fun to distract from classes and assignments. Deciding on a more retro theme, he took the time to emulate
Angelyne
as a touch of camp.
A disco ball was shining throughout the room; there was a cabinet filled to the brim with alcohol. There were couches and seats everywhere and even an opportunity for karaoke.
This was going to be a
blast
.

take me down and you hold me right spin me all around, i feel so dizzy, i fall into you, you rock me, you rock me, you rock me in
Blanche was glad to see that she was one of the first people to turn up.

"Wow, this is killerrrrr!"

She looked around, and immediately spotted something for Karaoke. "Is this what I think it is?!"
Not wanting to miss out on something that everyone was invited to, Louis came along to the party. He supposed, as Head Boy, he still had to make sure there wasn't anything too reckless going on. That being said, he was sure everyone could have fun without causing too much of a scene.

Wearing his usual light coloured shirts and dress trousers, he made way over to the snack table and took one of the cupcakes.
Of course, James was going to show up to a party. It was the perfect opportunity to have some fun and cause mischief.
"How'd we get a karaoke machine in Hogwarts?"
he asked Blanche upon finding her.
@Blanche Labelle

Aquila was amazed at the detail the Room of Requirement put in for a party.

"Who's the DJ?"

Wow! A party! A party that he was actually invited to! This was going to be fun!

Darcy entered the room making sure his spider was still with him; he was sure that there was plenty of food to tie him over.

Carina walked into the room of requirement and was actually impressed with how it looked. She walked over to her sister and stood beside her as she waited for one of her friends to arrive. She looked across the room at Louis before scoffing and rolling her eyes, "I see they just invite anyone to parties, nowadays."
@aquila Malfoy
Cherry arrived at the party as she thought Louis might be there; she figured Hazel would probably attend anyway. Deciding to actually dress up for once, she donned a cute
dress
. She noticed Carina and shrugged before finding Louis.
"Hi! I see it hasn't gotten crazy yet!"
@Louis Weasley
She was a sucker for parties and as much as she hated conforming. Nothing could stop her from passing up a moment to get wasted for fun in a boarding school, and she had been one of the first to pour a drink. Taking a sip she saw two of her housemates, and let out with a smirk taking a few sips of her drink, she walked and she said,
"How is the fab two doing? Also Blanche did anyone ever tell you just how pretty you look, and James you are looking decent enough."
Yeah this was a little far out, but she likes to party and she said,
"Whoever got the beer is a legend, also mind if it's not proper British wording, but it's good beer."
she didn't care if it was ale or beer. She liked beer and that was really hoping the one time her sister didn't show up to get her away from drinking. She was also going to be sixteen she didn't need a fucking babysitter.
@Blanche Labelle
@James Potter
There was no way that Malia was going to miss a party she had to show up. Walking into the room of requirement she took everything in and thought that it was going to be a fun night. Her eyes darted to the alcohol and a smile crept across her face, Cernu sure knew how to throw a party.
Grabbing a glass of cranberry juice and vodka before starting to make her rounds. Finding Carina she made her way over to her and wrapped an arm around her waist.
"Hello Carina darling,"
she purred.
Outfit
@Carina Malfoy
Carina smiled when Malia finally arrived, "Mally bear! I thought youd never get here." She took the glass out of her best friends hand and took a sip, "Why is your drink order always so basic? Vodka and cranberry? Live a little Malsy. Mix it up. Literally." She lead her friend to the drink station and made some sort of weird concoction and took a sip, "oddly enough its good."
@Malia Riddle
Alayna arrived at the party and smoothed out her skirt. She definitely did not want it to wrinkle. Mainly because Carina would murder her if she ruined her clothes. She walked up to said blonde and threw an arm around her other side, "Make an extra one of those, Rina."
He had just taken a large bite out of a cupcake, when he realised Cherry was approaching where he stood. She looked very
cute
in a mint green, floral dress. Almost forgetting that he was holding a half-eaten cupcake, the weight of the icing suddenly gave way and slopped onto the floor.
"Hello, Cherry,"
He said, quickly grabbing a napkin and clearing up the debris. Standing to full height once more, he smiled at her - albeit a little flustered.
"You look lovely. That colour really suits you."
He gleamed, kissing her cheek.
@Cherry Darling
"Aww! Honey! So do you!"
It was pretty funny that she said James looked 'decent enough'.
"Want to sing karaoke with me, Em?!"
She linked arms with hers and dragged her over to the karaoke equipment. Looks like she didn't have a choice, unless she ran away.
@Emerald Cartwright
He didn't really know why he was showing up to Cernunnos Largo's party, when every part of him wanted to be in a quiet common room for once. It was probably Riddle's advice that he was adhering to more than anything: this notion that he had to 'get used to being around people, whether you like them or not'.

Hmm.

He skirted around the edges mostly, looking at Riddle's daughter, Malia, and Carina Malfoy. Beyond that he saw Emerald around James Potter, and then the Head Boy and Girl by the snack table. Funnily enough he hadn't the urge to talk to any of these people.
Cherry chuckled at Louis' little slip up with the cupcake.
"Thanks. You look great yourself."
Maybe she should dress up more often.
Smiling, she looked around.
"Gurss we could sit. I just hope those seats are comfy."
@Louis Weasley
Hazel loved going to parties, because it was an opportunity to be with friends. She gave a huge smile as she made her way, and hoped that Jovian could come, and she could spend a little bit of time with him. She entered and saw him standing, and placing her hand on his shoulder she smiled,
"Hey didn't think you'd actually show up."
smiled Hazel, hoping he wouldn't shut her out.
This was a perfect event for the two of them, or so she had thought. Maybe he was going to come around, and she turned,
"Do you want me to get us some drinks, and you can meet my two best friends?"
looking over to Cherry and Louis not even paying attention to the three other people. It really was going to be a night and she asked,
"Is my sister here?"
not knowing if she showed up.
Then again it was Emerald.
@Jovian Medina
While he was glancing around the room, he looked at Hazel. Something like annoyance pricked up inside of him, and he stood there with a very sullen expression on his face as she spoke to him. The music was awful, but it wasn't enough to drown out her voice. He wished it was.
Following her gaze to her 'best friends', he said replied quite simply:
"No."
No, I don't want to meet your friends. No, I don't want drinks.
Then he nodded to Emerald nearby a dizzy, blonde girl.
"Yes."
Was his response, before he moved away from her and towards Carina and Malia, quite rudely.
"Why do I always hear your voice everywhere?"
He asked Carina, not necessarily sounding annoyed. It was as if he was genuinely asking her.
@Carina Malfoy
@Hazel Cartwright
@Malia Riddle
Hazel knew she was going to have a long night ahead of her watching her fiancé say one thing and walk away. The Hufflepuff had sighed and didn't get why it matter and she knew it was just how things could be, and from what she knew their wasn't much love. Even if she was going to try to get to know him, and she watched as he went right for his Slytherin friends, and she turned to her see her sister, and how a cup was in her hand.
She should have known better it was Emery and she liked to drink.
The Hufflepuff eyes went right on her fiancé and she walked right to him. Even if she should have went right for her friends, and she also didn't feel like fighting. Only that she knew he had friends who probably weren't going to be a fan of her, and she asked.
"Or we can just meet your friends."
sighed Hazel, who really would have rather spent time with some decent company, such as Cherry and Louis who she trusted enough.
@Jovian Medina
@"Malia Riddle "
@Carina Malfoy
Emery gave her friend a huge smile,
"I swear the 90s fashion is making that look possible, and I swear blonde is more in than black."
said Emery with a smile on her face.
Of course she'd love to sing karaoke. Going over with Blanche, she let out a huge smirk and said,
"I'd love to and we need to have some drunk karaoke."
@Blanche Labelle
He was decent looking? That was a surprising change of pace. However, before James could say anything, Blanche was rushing to the karaoke machine with their housemate.

Hopefully Emerald knew how to sing...


"Cernu invited everybody,"
Aquila said in response to her sister. Once Carina's friends came around, she had a sigh of relief. She hoped she wouldn't try to stir the pot.
@Carina Malfoy

"Well hello, JoJo." She said when Jovian approached them, "My voice is like a siren. Drawing men in for a good time. And dont try to act like you dont love it." She said placing a hand on his shoulder, "I didnt think youd show. I've never seen you around at one of Largos parties before." She looked him up and down and smirked before licking at her lips, "Do you want a drink? I make a mean mixture." She then noticed the hufflepuff beside him and smiled, "oH I'm so sorry. I didnt see you there. It was almost like you were invisible. If you're looking for louis hes over there." She said pointing towards her ex
@Jovian medina
@Hazel Cartwright
Ashton decided he would be what malia considered fashionably late to the party. He had spent some time with her over the summer and he could feel himself actually developing feelings for the blonde. He could definitely do worse than Malia Riddle. He walked over to a group of his friends where he saw his favorite blonde and put an arm around her waist, "Hello little bird." He kissed the top of her head and then punched Medina in the arm lightly, "what's up man. Haven't seen you around lately."
@Malia Riddle
@Jovian Medina
There it was again, that well-worked voice. When she offered a drink, he replied: "No." Just as curtly as he had done to Hazel. It wasn't really his business if she wanted to tease Hazel. He hadn't realised that she had followed him.

Perhaps this was a bad idea...

"I've been distracted," He said sourly, to Harrington.

Page 1 of 2 • 1, 2
---
Permissions in this forum:

You cannot reply to topics in this forum