current time
Apr. 2021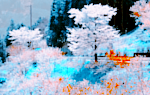 staff
Admin Xaria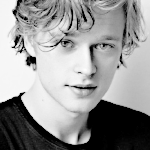 Admin Violet
Who is online?
In total there are
6
users online :: 0 Registered, 0 Hidden and 6 Guests
None
Most users ever online was
139
on Wed Jul 03, 2019 9:12 am
Credits
Skin & graphics made by Xaria. The Harry Potter franchise belongs to J.K. Rowling. All original characters belong to the respective user that made them along with their posts. No copyright infringement intended.
She coughed at the smell of cigarette smoke that, with the ventilation, went too close to her for her liking. Chains were dangling all over her body; it was mainly for the aesthetic and grounded feeling it brought her, but it was a major attention grabber with all of the clinging and clanging. Elysia stood at a table in a dark corner of the pub trying to keep an eye out for any potential demons. It was very important to be cautious and to make sure; the last thing she wanted to do was take away the life of an innocent.
@Claudia Morais

Claudia was on the job. Usually she worked with Dominique, but this was just a smaller job, the guy wasn't even thought to be dangerous, but he was known to be very slippery. So, it was thought that if they both went after him guns blazing that he would find a way to slip away and leave them searching for him again. She had caught wind that he liked to hang out in this little pub, so that was where she went looking for him.
She was armed, of course, but they were hidden well beneath her jacket and other clothing. She canvased the area, looking around for the guy without appearing not to do so. She couldn't see him, so she fell back into a dark corner to find that it was already occupied by a woman wearing an awful lot of metal.
"Hey, I'm looking for a friend of mine, about this tall, brunette, goes by Will. Have you seen him?"
It was said he was well known around here, ripping people off mostly. He wasn't slated for execution but they definitely wanted him locked up.
@Elysia Mort
Elysia eyed the woman who joined her in the corner; she was attractive, but she was likely straight. What a shame.
She thought of the description and shook her head.
"That describes a lot of people. Is his name actually Will?"
@Claudia Morais

Claudia was still looking around the room when the woman was instead looking at her. She knew that her description had been vague, but if she were one of the people that the guy had ripped off then she would probably know him from the name, then again, it was a pretty common name she guessed.
"Yeah. He's slightly overweight, slicked back hair, often selling one thing or another?"
She expanded on her description, hoping to get a bite without tipping him off if she really was a friend of his or something. Even the sleazy ones had at least one friend out there somewhere, after all.
@Elysia Mort
"I see. There are a lot of those figures around Knockturn. A certain Lestrange might know something, especially as he's been evading arrest from old man Jetson for ages..."
She cackled at the last bit.
"Are you some volunteer Samaritan or whatever?"
@Claudia Morais

Claudia knew that this job was way below her pay grade. Normally she would be out chasing some dangerous criminal with Dominique but today she found herself trying to suss out the location of some low-class criminal. It was a waste of her time but things were slow and she would take money where she could get it.
"Thanks for the tip."
She said, sounding genuine.
She laughed a bit herself at the question.
"Something like that."
She didn't give away too much, she didn't want it getting out everywhere what she did for a living, though, this barely even compared to what she normally did.
@Elysia Mort
Hm, not wanting to give away too much? Elysia whispered,
"Do you often haunt 'round here? Dropped out of school to devote my life to this kinda stuff."
She lifted up her shirt to show a concealed crucifix.
"Lots of nefarious things out 'ere."
@Claudia Morais

Claudia had been looking around, not paying too much attention to the girl, or not seeming to until she had dropped her voice to a whisper. Then Claudia turned to look at her once more so that she could catch every word that the woman said. She took in the sight of the crucifix that the woman then revealed and it began to fall into place.
"I go all over the world. I guess you would call me a bounty hunter."
She said in an equally soft whisper.
"Let me guess, demon hunter?"
She wasn't saying it rudely, just gathering information. She couldn't say that she had such a high calling but she liked to think that she did her part to keep the general population safe.
@Elysia Mort
She nodded.
"Were you a Ravenclaw? You figured that out quite quickly."
Hmm...
"Too bad you're likely straight."
That was an afterthought Elysia didn't think to filter.
"Teamed up with anyone?"
@Claudia Morais

Claudia shook her head when the other woman asked if she was a Ravenclaw.
"No, I didn't go to school here, went to Castelobroxo."
She explained, she had been working on trying to suppress her accent so she wouldn't stand out as much, working on different accents so that she could blend in everywhere in case she needed to.
"Yeah."
She said, not really drawing much attention to the statement since the woman seemed to think twice about it after she had said it.
"I'm just starting out, so I've been learning from someone. Guess I'm just an apprentice right now."
She explained, not sure if this girl was in the same boat. She did look young and had said that she had dropped out of school to do this.
@Elysia Mort
"Ah, I see. Haven't been to many places outside of Britain, unfortunately. Been wanting to go to Italy for a while."
It was hard getting out of a place one has been their whole life after all.
Apprenticed, huh?
"I see. I've been teachin' myself really. I probably should've given a name. I'm Elysia."
@Claudia Morais

Claudia nodded.
"Yeah, I hadn't really left Brazil before we moved here. Now I get to travel all over the place, one of the perks of the job."
She said with a smile.
"Italy is nice."
Not that she had spent a whole lot of time there when she wasn't working but she could see its allure.
She was impressed that the girl said she was on her own.
"That's tough, there's a lot to watch out for."
She hadn't meant it to talk down to the girl or anything, just stating the obvious.
"I'm Claudia."
She said with a smile.
"It's not every day I meet someone with similar goals in mind, especially in a place like this."
@Elysia Mort
"Easier to focus on domestic stuff while gaining experience."
Other than the fact that when she
wasn't
hunting, Elysia was quite indulgent in her lifestyle.
"It isn't. Not like there are groups out there nowadays. Iif there are, they're hidden."
@Claudia Morais

"Makes sense."
She said in response, what more could she say? If she were doing her own job without having a mentor then she would probably choose to stay local. Not that she knew this area all that well yet, she had only just moved here last year and had been working with Dom most of that time. Claudia ran her hand back through her hair, partly showing her irritation that she hadn't yet found her target. This was turning into a wild goose chase.
"Probably because they have to. They'd be wiped off the map if they went around advertising."
She said with a sigh, the girl was playing a dangerous game without anyone to back her up. Being the compassionate person that she was, Claudia worried for her, despite not even knowing the girl.
@Elysia Mort
She nodded.
"Definitely. There is also the whole element of targets being inconspicuous. Too many innocent lives lost from assumption making. I don't want to be that kind of trigger happy hunter."
@Claudia Morais

Claudia frowned slightly.
"Yeah, I can see that too. Makes me glad with my job we always know who we're going after, it isn't a guessing game."
She said with a bit of a laugh.
@Elysia Mort

"Pretty much, we get a target and we have to find them and bring them in."
She didn't mention that some of their missions ended up being the dead or alive type and there were some that were just that they were wanted dead.
@Elysia Mort
It already sounded far more organized than the type of stuff she was up to.
"Doing the cops' job then?"
That's what it sounded like anyway.
"Must be thrilling."
@Claudia Morais

Claudia shrugged a bit.
"You could say that. But a lot of times our missions come with the 'dead or alive' stipulation. There's a lot less red tape."
Sure, sometimes they had to go after some dangerous being that they wanted for questioning but most of the times they tended to be more of a cleanup team, disposing of those who posed a real danger to magical and muggle beings alike.
"It is pretty exciting. We recently had to go after a nest of rogue vamps. That was a thrill."
She said. Sure, at first it had been hard for her to actually kill... But then she had told herself that if she didn't then her targets would likely kill more people. That and it's pretty much kill or be killed a lot of time in her line of work.
@Elysia Mort
"Do you ever get paid to act like a hitman? Like, hey this dude looked at me the wrong way, can ya kill him for a premium?"
A nest of rogue vamps?
"How interesting. What kind of danger have they posed? Did they try to rub a blood bank?"
@Claudia Morais

Claudia laughed at the question.
"Can't say that I have."
She doubted that she would be the type of person someone would contract for such a thing. She tended to fly under the radar... People looking for hitmen looked for scary people who could strike fear into the people around them just by looking at them.
At the question, she frowned a bit, though.
"They had been terrorizing muggles for weeks before hand."
She would have much rather they had done something smaller or less traumatizing to those around them. She had no problem with vampires who stole from blood banks. At least they weren't draining people dry and leaving their bloodless bodies for the animals or other muggles to find.
@Elysia Mort
That was a bit disappointing. That certainly would've given the job more of a thrill in her opinion.
"How? Stealing candy from a baby?"
Elysia was curious as it seemed her job had a lot more variety.
@Claudia Morais

---
Permissions in this forum:

You cannot reply to topics in this forum