current time
Apr. 2021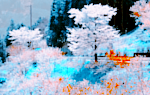 staff
Admin Xaria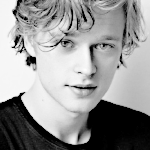 Admin Violet
Who is online?
In total there are
2
users online :: 0 Registered, 0 Hidden and 2 Guests :: 1 Bot
None
Most users ever online was
139
on Wed Jul 03, 2019 9:12 am
Credits
Skin & graphics made by Xaria. The Harry Potter franchise belongs to J.K. Rowling. All original characters belong to the respective user that made them along with their posts. No copyright infringement intended.
Kenzi was sat in the corner of the Ravenclaw common room, flicking around her butterfly knife. Discordia was off, and Kenzi didn't get along the best with most of the rest of her class. Most of them were goodie too-shoes, didn't enjoy same excitement that she did. Thus, the butterfly knife. Even with just playing around with it, something that Kenzi was quite skilled at, it meant that she was left alone. With this alone time, though, Kenzi catches up on some reading.
@Summer Callahan
Summer was sitting in the common room with a book out on her lap. She would usually be reading somewhere outside, but it was raining pretty hard and she didn't fancy getting the pages of her book all wet, so she had decided to curl up in a chair near the fire. She found that she was having trouble concentrating on the book, though. There was a movement that kept catching her attention. She kept trying to ignore it and just focus on the book but in the end, her curiosity won her over. She looked up to see an older girl playing with some sort of knife not too far from her.
Summer couldn't help but watch her as she did things that she was sure would cause her to lose a finger yet the other girl didn't even seem to be paying attention.
"Where did you learn to do that?"
She asked the girl in a hushed voice, shyly speaking when she probably should have just kept her mouth shut.
@Kenzi Mikeal
Kenzi was a little surprised by the interruption, but kept her response under control when she saw it was one of the younger students. While she disliked many of her year mates, Kenzi had nothing against the kids.
She was also caught by the question, it had been a long while since someone had been interested in her life. Most people were just scared of it. Kenzi set her book down and focused her attention on the younger student in front of her. A wicked smile formed on Kenzi's face, "My dad taught me."
@Summer Callahan
Summer was usually one of the quiet students, she didn't bother her older housemates and she didn't draw too much attention to herself. Many would describe her as painfully shy and they wouldn't be wrong. But the one thing that could overcome her shyness was her curiosity. Which was exactly why she found herself approaching the older girl as she sat playing with the knife.
Her question was soft, leaving room to be ignored if the other girl wanted to feign that she hadn't heard her. But the girl didn't seem to want to ignore her. Rather, she seemed a little surprised to even be asked. But then a smile formed on her lips and she explained how her father had taught her.
"oh, that's cool... my parents never taught me anything that cool."
she said, frowning ever so slightly as she shifted from one foot to the other in slight nervousness.
@Kenzi Mikeal
Kenzi just gave the younger girl a smile, "Here's the secret, family isn't about blood. If you're parents aren't up to snuff, screw them, make your own family." Even though personally her parents were great, Kenzi had too many aunts and uncles from the family business not to know that family is not limited by blood.
Looking back at the girl standing next to her. "So, you want to learn this?" Kenzi asks as she shows of another time with her knife.
@Summer Callahan
Summer frowned a little at the girl's statement. She loved her parents but they were just simple farmers. They didn't do things that were cool like playing with knives like this.
"Oh, I love my parents. They taught me lots of stuff just not anything cool like that."
She didn't want the other girl thinking that her parents weren't good parents or anything. They were.
Though, that thought was dropped almost completely when the other girl spoke once more. Her eyes watched the movement of the knife as the girl demonstrated once more.
"I do! It looks so cool!"
She was intrigued, her interest taking a bit of the edge off her shyness and making her a bit more bold.
@Kenzi Mikeal
Kenzi just smiled at the girl's defense of her parents, "Well, that's good to hear, but doesn't negate the big idea of my statement, you can always extend your family beyond blood." Kenzi gave the girl a smile, unlike most of the younger years, this girl ends up being quite charming rather than annoying.
Kenzi was almost giddy at the younger girl's reply. She's always wanted to take someone under her wing and show them the many things that no one else would be willing to teach them. "Stay there," Kenzi said as she rushed off to her room. Quickly making her way back down the stairs, she hands the practice blade that she keeps in her stuff to the younger girl, "You never start out with a real blade, to big a change to cut yourself badly."
@Summer Callahan
---
Permissions in this forum:

You cannot reply to topics in this forum