current time
Dec. 2020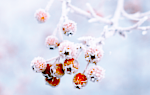 staff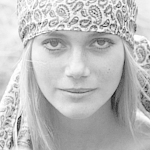 Admin Xaria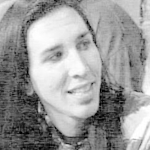 Admin Jules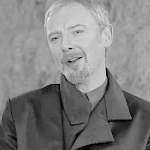 Admin Violet
Who is online?
In total there are
9
users online :: 2 Registered, 0 Hidden and 7 Guests
Carina Malfoy
,
Gabriella Riddle
Most users ever online was
139
on Wed Jul 03, 2019 9:12 am
Credits
Skin & graphics made by Xaria. The Harry Potter franchise belongs to J.K. Rowling. All original characters belong to the respective user that made them along with their posts. No copyright infringement intended.
Page 1 of 2 • 1, 2
Hermione was happy to be able to help out the next generation of students while also being able to keep an eye on her children as they navigate the world. Stepping down from the position of Minister had given her the opportunity to be more lowkey and better able to take care of her family. She was thankful for all that a prestigious position gave her, but she wanted to be more distanced from politics.

Her office was decorated to be dimmed but welcoming. There was incense to give the room a pleasant, relaxing scent. Even if she couldn't help some students, she hoped they would at least realize she was there to be a trusted adult.
Rose was happy to have her mother around more often, she knew that a lot of her fellow students pitied her because she wouldn't be able to get away with as much with her mother working here at the school, but she really didn't mind. She never really was one to get into too much trouble anyway. Unless it was for daydreaming in class or playing the occasional prank. But she knew that as long as no one got hurt that her mother wouldn't mind too much if she played a prank or two. And she just liked being able to stop in and say hello when she had a free moment.
Seeing that her mother's office door was open, she smiled softly as she peeked inside.
"Hi, mom. Are you expecting someone?"
She knew her mother had a job to do here and she didn't want to keep her if she was waiting for another student, she just wanted to stop in and say hi.
@Hermione Granger
Seeing Rose at the door, Hermione looked up and smiled.
"Hello, sweetie! It's good to see you!"
She shook her head.
"No, not right now. Come on in! How are classes going?"
@Rose Granger-Weasley
Rose smiled when her mother looked up and greeted her so warmly. It was that which she missed when her mother was away being Minister and she was at school. She liked to think that she had a good relationship with her parents, so she looked forward to times that she could spend with her mother. She moved into the office and took a seat across from Hermione's.
"Classes are going well, we haven't gotten into anything too complicated yet."
She said with a slight smile. She always did well in her classes, much like her mother in that aspect. Only, she wasn't quite as ambitious.
@Hermione Granger
"That's good!"
she beamed glad the year was going smoothly for Rose so far.
"How is Hugo adjusting to the change? Are you and the others helping him with the transition?"
It was crazy to think that both of her children were now in Hogwarts.
@Rose Granger-Weasley
Rose smiled back at her mother, she did want to make her proud even if she knew that she would never hold a candle to her mother's dedication to her school work. Rose had her head in the clouds too much for that.
"I think he's doing well. I've eaten breakfast with him a few days over the last week. I've been looking out for him."
She said a little proudly, she liked being able to look out for her younger brother. Even if at home he sometimes got on her nerves, that was just siblings for you.
@Hermione Granger
Hermione nodded as she started getting some folders organized.
"Anything happening with your cousins? I want to make sure I can check on them if I need to."
@Rose Granger-Weasley
Rose paused for a moment when her mother mentioned her cousins, thinking for a second before shrugging her shoulders.
"I haven't seen them all that much yet this year, I've been more focused on keeping an eye on Hugo and my classes."
She frowned a bit, now that her mother mentioned it, she missed the carefree time with her cousins. She would have to seek them out after she left her mother's office.
@Hermione Granger
"I see. How many pranks had James been up to lately, if any? Louis is so deserving of Head Boy! Maybe one of these days, I'll arrange us a family picnic outside! Wouldn't that be such a nice way to spend time?"
@Rose Granger-Weasley
Now she was getting into the territory of incriminating her cousins and she just laughed a bit, noncommittally, glad that her mother kept on without making her actually answer the question about James.
"I think Louis has a good chance next year!"
She truly did, he was always the type who helped others and tried to keep the peace.
"A picnic outside would be great! Maybe we could even have grandmum Molly send some sweets?"
She said, hopefully. Of course, their grandmother always made the best sweets. Any of them could attest to that.
@Hermione Granger
Upon hearing her daughter's response, Hermione chuckled.
"Oh, silly me, he is head boy! Summer has flown by, that is for sure."
As she had gotten older, time was going by much faster.
"That would be wonderful! I'm sure she wouldn't mind!"
@Rose Granger-Weasley
"Oh, yeah... It really did! It's almost like we were just on a short break, not summer vacation!"
She laughed at herself, she did know that Louis had been chosen as head boy. How had it slipped her mind? Guess that was what happened when she generally had her head in the clouds.
"It'll be nice to have everyone together again too."
She said with a smile.
@Hermione Granger
"It sure would! I want to take advantage of all my newfound time to be closer to my family."
@Rose Granger-Weasley
Rose smiled towards her mother.
"I'm glad we'll be able to see each other more now."
She said, truly meaning it. She enjoyed spending time with her mother. She had missed the time when her mother had been so busy with her career as Minister.
@Hermione Granger
Nodding in agreement, she responded.
"Since I don't have any appointments planned, maybe you can see if any of your cousins would like to stop by? It would be nice to talk with them."
@Rose Granger-Weasley
Rose nodded her head at her mother's suggestion.
"Sure, I can let them know you'd like to see them!"
She said with a bit of a smile.
@Hermione Granger
Louis was currently facing a bit of unwanted stress. He had a lot of work to get through, as well as Head Boy duties, and there were a lot of assignments that needed to be completed before the Christmas break. Following what happened that Halloween, Louis had another thing to worry about.
Usually he kept his worries to himself, particularly as they were short-lived and he always found a way to turn concerns into positives. But now he was at a point where he realised this wouldn't just go away. He thought about talking to his parents, or his sisters, but right now he needed someone who was just
there
.
So, he realised, he could always go to his Aunt Hermione.
When he entered her office, he smiled at her.
"Hello, Auntie."
@Hermione Granger
Seeing Louis enter, she gave him a wide, warm smile.
"Hello, Louis! Is there anything you need? Do you want some tea?"
The incense was especially strong today. Cinnamon was such a suiting scent for autumn.
@Louis Weasley
"Yes, thank-you, that sounds nice."
He beamed, but there was something rather forced about it. He took a seat behind her desk and breathed in the scent of the room. It reminded him of the Burrow for some reason, so he felt a little more relaxed.
"Well, it's not really a problem. I'm just not entirely sure how to approach this... situation."
The last thing he wanted was to get Carina into trouble.
"This will stay between us, won't it?"
@Hermione Granger
Nodding, Hermione got up from her desk to pour him a cup of tea from her magical instant kettle.
"Is peppermint fine, dear? I need to restock my options."
She's found that students really enjoy free tea when they come to vent about life and school.
"Of course. What's going on?"
@Louis Weasley
"Yes, that's more than okay."
He enjoyed all kinds of tea, really. It would take the edge off.
"It's about Carina,"
He said immediately, without any more hesitation. He trusted his Aunt with his life. Her word was golden.
"Things between Cherry and I are going very well, but on Halloween I had... behaved in the way that I did. I ended up kissing Carina."
It may have felt strange to talk to his Aunt about this, but he was sure that he was safe from her judgement.
"Now I am sure that Carina feels we might get back together..."
@Hermione Granger
"I see. From what I understood, a lot of girls said that you either kissed or tried to kiss them."
She didn't know how much that would take off the edge, but it was something. Hermione placed the mug of tea on a coaster in front of Louis.
"Be careful, it's hot."
It was relieving to hear that things were fine between him and his current girlfriend. Since it had been so long since he and Carina had broken up, maybe she could finally say her thoughts.
"I know I'm supposed to not interject, but since we're relatives, I suppose it wouldn't hurt. When you and Carina were together, I didn't like her. I was afraid she'd take advantage of your good nature. She is very haughty."
She might've interjected too much.
@Louis Weasley
If Louis was the type to blush, he probably would be right now. It was one thing hearing it from students, but your own Aunt...
He watched the steam curl from the cup.
"She is quite proud..."
He didn't really know how to reply to that. He knew that Carina had a very distinctive personality, and was very proud, but he still didn't like to think ill of her. Louis also knew that she, Uncle Harry and Uncle Ron had their run-ins with Carina's father in the past. He doubted whether that was clouding his Aunt's judgement though. These things happened years ago.
@Hermione Granger
"Things between her father and I are cordial. He couldn't help what he was born into. Her siblings seem to have been raised well, so I think it's just how she is."
She continued to ramble.
"I'm sorry, sweetie. This has been kept down as I was showing a lot of restraint. Please continue with what you want to tell me."
@Louis Weasley
Page 1 of 2 • 1, 2
---
Permissions in this forum:

You cannot reply to topics in this forum