current time
Jan. 2021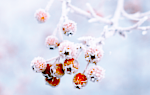 staff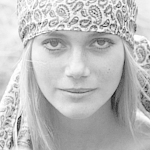 Admin Xaria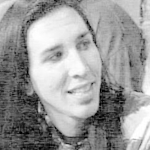 Admin Jules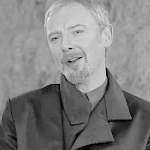 Admin Violet
Who is online?
In total there are
7
users online :: 0 Registered, 0 Hidden and 7 Guests :: 1 Bot
None
Most users ever online was
139
on Wed Jul 03, 2019 9:12 am
Credits
Skin & graphics made by Xaria. The Harry Potter franchise belongs to J.K. Rowling. All original characters belong to the respective user that made them along with their posts. No copyright infringement intended.
Page 1 of 2 • 1, 2
Jonathan had thought for a while on what he should do for his first lesson with his upper years and finally decided. It was his favorite lesson when he had attended Hogwarts. He wrote on the board the lesson: FELIX FELICIS
Alessandro walked into the potions class, noticing that he was the first to arrive he just sighed and found a bench near the back of the classroom. Plopping his bag down beside him and folding his hands on the desk as he studied the board to see what they were to do today. 'Did I seriously start studying university level crap already?' he thought to himself as once again it seemed he was ahead. 'Well I guess I can just listen to the professor and possibly zone out,'
Well, wasn't that awkward... She seemed to be only the second student to walk into the classroom and who was the other? None other than Alessandro. Now she had to walk passed him and find a seat while acting like she barely even saw him. She managed, walking passed him to sit on a bench in front of him and slightly diagonally so that she wouldn't be as tempted to look at him as class went by. She sat in the seat and looked up at the board, hoping the other students filed in quickly.
Potions wasn't his strongest subject, but he had managed to get by the OWL level exam on exceeds expectations and was working hard to perfect his brewing. If he ever wanted to be a healer, he was going to have to focus on the subject in order to better his skills. The main problem he had was timing: Louis was fairly laid-back when it came to adding ingredients at the right time, and unfortunately that played against him.
This was his final year, and a final chance to prove himself.
He entered the classroom and smiled at the Professor, before taking a seat nearby the newer transfer student, Nicoleta. There was another one as well, he realised, but he seemed more content than the girl.
"Hello,"
He said kindly to her.
@Nicoleta Miller
Penelope entered the classroom and saw there were few students so far; that would be the case considering the level of it. In fact, she was surprised that she even scored high enough to take it, She waved at her friend Louis before taking a seat somewhere in the middle of the room.
Carina entered the classroom and took a seat beside Alessandro, "hope you dont mind if I take this seat." She said as she twirled a lock of blonde hair around her finger. She noticed the other students that had arrived and her eyes hovered over Louis before going back to Less
@Alessandro Jilani
Mackenzie took the seat on the other side of Louis and smiled at the others around, "Hello everyone." She was excited for the lesson, she found potions fascinating
Celeste arrived at class and glanced at the board.
"I get there being a challenge, but is that not hard?"
she asked the professor as she took a seat. Potions weren't exactly her greatest subject; she was far more focused on athletics sometimes, but she had to make sure to get good grades to stay on the team.
@Jonathan Maddox
Having better than normal hearing thanks to being a vampire, even without turning around she heard the way the girl from her own house was speaking to Alessandro. It made her skin crawl and she wanted to rip her to shreds with her bare hands. Which was completely unheard of, she had people who would do such things for her. On the outside, she kept her cool, though. And the blond boy who sat beside her served as a good enough distraction for the moment. She smiled towards him.
"oh, hello."
she said in a friendly manner.
It took her a moment to place the boy, she hadn't learned too many peoples names since she had been here but he was head boy and all that.
"you're Louis, right?"
she said, sounding more interested than she actually was.
@Louis Weasley
Cherry was excited simply because it was a class she knew she had with Louis; she hadn't felt this excited in maybe ever? Imagine being excited for potions class for reasons unrelated to the materials for once. That was how she was taking things for once.
Once in class, she took the seat beside Louis; they were making excuses to be around each other a lot anyway. At least they could be good partners in class if nothing else. Assuming they would remain
professional
at least.
"Yeah, that's Louis!"
she responded to the other girl with a smile.
@Louis Weasley
@Nicoleta Miller
"Well, Ms. Wong, it depends on how you look at it. The Felix Felicis potion is one of the more advanced but it will also show me at what level you are all at some will see this potion as nearly impossible, others will look at it as child's play." He said as he deemed it time to start the lesson, "Who can tell me what the effects of the Felix Felicis potion is?"
Louis beamed at her. Just then, Cherry took a seat beside him, and answered the question for him.
"And this is Cherry."
He said, chuckling, and smiling at Cherry.
"Your name is Nicoleta, isn't it? Hello, Mackenzie."
He added, as the girl took a seat next to him.
When the Professor started to talk, he faced the front and went silent. Felix Felicis was a potion that he had learnt about the previous year, so his hand went up to answer the question:
"It's a potion that's like liquid luck."
He answered, smiling.
@Jonathan Maddox
@Cherry Darling
@Nicoleta Miller
@Mackenzie Riddle
Nicoleta gave a small smile to the girls who had joined them. The brunette seemed chipper as she spoke about the head boy while the blond seemed more reserved, just offering a simple hello and a smile.
"Mhm, it's nice to meet all of you. I haven't had the chance to make many friends since I've been here yet."
She said, trying to seem friendly even as she then turned her attention to listen to the professor speak with Louis answering his question. The other two girls seeming interested in Louis did make her idea of making Alessandro a bit jealous a little more difficult. Not that her heart was in it anyway, she knew it was her own jealousy getting the better of her but she still couldn't help it.
@Louis Weasley
@Cherry Darling
@Mackenzie Riddle
Jonathan nodded when his question was answered, "Very good, Mr. Weasley. 5 points to Hufflepuff. Now, who can tell me some of the side effects of taking too much of this potion?" He looked around at who was paying attention and who wasnt. Jonathan wasnt one to call people out,but he would remember the ones that weren't paying attention.
Alyn was sat near Louis Weasley and all the girls surrounding him. It was easy to see
why
people were so drawn to someone like him, but the only thing that seemed interesting about Louis was his family background.
The Professor's next question stumped him a bit. The side effects? He didn't know too much about that. From what he could gather, this
liquid luck
potion would probably have you pulling out aces from a pack of cards with ease. He supposed, though, like all good things: there had to be some kind of implication.
His hand went in the air.
"Gonna take a guess. If you drink too much of it, you get the Midas touch. Everything turns to gold, yadda yadda ya. Then before you know if your wife turns to gold and you're a victim of your own greed or something like that. Am I close?"
He grinned, satisfied with himself for being creative, at least.
@Jonathan Maddox
Discordia was late for class, but she didn't mind. She glanced at the board and took a seat far in the back waiting for her girlfriend to, hopefully, join her.

This was going to be quite an interesting lesson.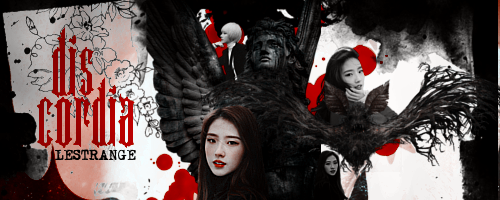 Naturally, Andy was a bit late. She might've been caught up in spectating a fight, but what was the big deal?

"Ay, there's a fight happenin' by the Great Hall. Hair was pulled, nails were broken. It was great."

Andy glanced over at the board. "Luck potion, huh? How many of us are gonna get high off that?"
Carina rolled her eyes and raised her hand, "Taking to much Felix Felicis can cause someone to become reckless and over confident that could be considered borderline dangerous." She then turned to Andy and scoffed, "You cant get high off of it. Although, Merlin knows youd try to snort it anyway."
"Very good, Ms. Malfoy. 5 points to Slytherin. Now ever though this option is extremely difficult to brew, its ingredients are quite simple. There are only 6 ingredients need for this potion. Who can tell me what a few of them are?" Jonathan was impressed with his higher years so far.
Less listened to his classmates and yawned out of boredom. When he heard the professor ask his next question he decided to answer it. Raising his hand and waited to be called upon before answering. "The ingredients are ashwinder egg, squill bulb, murtlap tentacle, tincture of thyme, occamy eggshell, powdered common rue," he said before leaning against his seat and placed his feet on the bench in front of him trying to get more comfortable
"Very good, Mr. Jilani. That will be five points to Gryffindor. Now, I will assign you to a partner and I want you to work together to brew a draught of living death, you will find it in your text books. The winning team will get a vial of Felix Felicis." He then waved his wand and pairs began to appear on the board behind him of the partnership's he had chosen. He recalled to his sixth year when he recieved the same lesson from his own potions professor. It was his way of honoring the man that made him love the subject.

Andrea Rose - Nicoletta Miller
Carina Malfoy - Alessandro Jilani
Cherry Darling - Penelope Skeeter
Mackenzie Riddle- Alyn Jordan
Louis Weasley- Discordia Lestrange
Louis hadn't really spoken to Discordia before, but at least he knew who she was. She seemed like a quiet sort of girl, but he was sure that they would be a good team together. Getting up from his seat and briefly smiling at Cherry, he made way towards her and sat down.
"Hello,"
He said cheerfully, beaming. Setting his book onto the desk, he leafed through the pages carefully until he found the correct potion.
"This one looks a little complicated. Have you come across it before?"
He asked her, as he certainly hadn't.
@Discordia Lestrange
Ah, so she ended up being paired with one of the Weasleys. What an interesting predicament. Discordia didn't know how to cope with Louis' cheeriness; it disgusted her.
"My dear brother sells counterfeits."
@Louis Weasley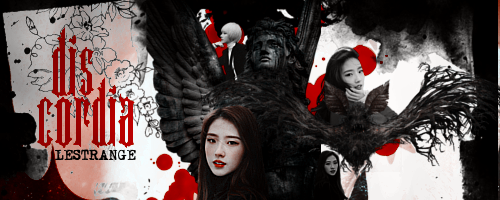 Carina smiled at the pairings and turned back to Alessandro, "I guess it's a good thing I sat here then, partner" she opened her text book to the proper page and looked it over, "This seems pretty intense. You said you were good at potions right? I hope for both our sake you are and not just have a big ego."
@Alessandro Jilani
"Oh, I see,"
He said, surprised. That was probably illegal. He'd heard of the Lestrange family, but didn't know too much about them. The healer at the school was very nice, though.
"Let's gather the ingredients, then,"
He suggested, smiling,
"I'll get the sloth brain and the beans. I'm not sure how we are supposed to juice the beans though. There might be a certain way..."
And it wasn't in the text book. Hmm.
Regardless, he stood up and went to get those ingredients.
@Discordia Lestrange
Page 1 of 2 • 1, 2
---
Permissions in this forum:

You cannot reply to topics in this forum