current time
Apr. 2021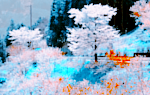 staff
Admin Xaria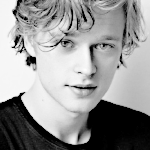 Admin Violet
Who is online?
In total there are
3
users online :: 0 Registered, 0 Hidden and 3 Guests :: 1 Bot
None
Most users ever online was
139
on Wed Jul 03, 2019 9:12 am
Credits
Skin & graphics made by Xaria. The Harry Potter franchise belongs to J.K. Rowling. All original characters belong to the respective user that made them along with their posts. No copyright infringement intended.
Emery didn't care for anyone wanting to start shit ever since the news of the engagement was getting around and she was tired of the questions. The Gryffindor didn't like Jovian and she sure as hell didn't need be asked why her sister was even marrying him. An answer she was trying to find the exact answer too and knew it could take ages.

A lot of ages.

But she knew her target was just going to be fun and like most things she didn't care. Walking into the room she was going to be happy. Hazel didn't have to ruin everything with her mentality and she went to take a seat and smiled at the feeling. Only for her to look and she said, "When will you realize I don't give a guck about what you say and to make it better why not go fuck yourself."

She wasn't in the mood.
Alayna sat down at the great hall next to one of her house mates. She rolled her eyes when she spoke to her, "oh please. Maybe you should try being friendly. You could get a friend or two." She made a plate with a salad and some grilled chicken and started to eat.
@Emerald Cartwright
Did the other girl herself as she tried to talk to Emerald who looked at her like she was crazy, "
Do you hear yourself? I am a loud person and I do tend to curse."
she sighed. People didn't get her and she said,
"I don't see a need for people trying to ask about my day, and aren't you a friend of my sister's fiancée?"
@Alayna Nott
Alayna groaned and rolled her eyes, "Loud is definitely an understatement. As for Medina, we are more acquaintances. The Notts and the Medinas go way back. We grew up together. But... if he ever wanted a break from your sister he could definitely climb into my sheets." She smirked at the statement and continued to eat her salad
@Emerald cartwright
The Notts had no fucking clue who she was and how right now Emery was in a rampage after her comments,
"Right apart of whatever you call that sacred family right?"
the group of people who hated muggles. She really had no use for Medina, but Hazel was her sister,
"You better watch your mouth. I may hate Medina, but I will defend Hazel. She is my sister who I love dearly, and when it comes to you I got no respect. Shitty superiors, and if the Notts were so great where is your ring?"
She hated saying that.
"Or is Medina too much of an asshole to look at you any other way. I also think he might be perfect for you, shitty and desperate. Perfect two, now before you say anymore shit about my sister I suggest you shut the fuck up. Not everyone has connections to the ministry."
She was pretty sure her father was the one who was elected Deputy Minister, and on the board for the Wizengamont. Which lead to his death, but at least her family had class.
@Alayna Nott
"You better watch your mouth. I may not be the top bitch of this school, but my best friend is and I am still part of the Elite. Which means I can, and will, make your life here a living hell if you piss me off. So i suggest you watch your tongue and remember who you're speaking to. You're blood may be pure, but I will make you and you're entire bloodline a stain on the wall paper of wizarding society with a single owl." Alayna was not known for her temper, as she often tried to hide it. But she could be as ruthless and cruel as her father when she wanted to be. "And as for Jo, hes not marriage material. At least not for me. But he could be a fun few nights in bed. I may have to just send him an owl telling him to meet me at the lake later tonight. Who knows what we could get into. Or who, more specifically."
@Emerald Cartwright
Tough words that Emery couldn't help, but laugh at as she looked at her, "Can you now? I mean I don't think anyone in your family has ties to the wizarding world. You also got your asses beat by The Order." she said with a shrug,
"By all means though try too, and just know you are messing with a Pureblood who family is a lot more powerful. Do you even know who I am? I'm a Cartwright and if you read your history books, you'd find my family name, and we don't send false threats we can't go through with."
she said with a shrug, she didn't care for that.
All she wanted to do was put someone in her place who took something way too serious,
"Now as for Jo, that name is so stupid, and if he can do whatever you want. Why don't we ask him, or are you too scared, because you are lying out of your teeth. Also so called Elite, you do realize that purism is so 1990s."
asked Emery who really thought this girl needed a huge slap in the face,
"At least unlike you my sister is a model, and maybe Jo isn't marriage material, because you are a fucking ugly ass bitch. Now try me, and I promise you I won't hesitate. Elitism is so fucking stupid, and if you think you really are scaring me. You are so fucking wrong, now before I show just how an American fights go away."
sneered Emery who was getting close to throwing hands, but why did she even care to even defend the asshole who was engaged to her sister.
@Alayna Nott
Alayna felt her blood begin to boil under her skin. She could feel the rage swelling up like a balloon. But she had to control her temper. She couldn't rage out right there. She had an image to obtain unlike this swine in front of her, "you have no idea how much you just fucked yourself. Unlike my family name, I've never even heard of yours. And sweetheart, I'm far from ugly. If you want to see ugly, go stand in front of a mirror and pray it doesnt crack. And just in case you didnt notice, this isn't America. Welcome to the UK. My turf. I'd be very wary around the common room... and the whole school in general." She smirked and got up accidentally knocking a glass of pumpkin juice off the edge and directly onto the annoying girls lap, "Oops. Well, I cant say it didnt make an improvement." She winked at her before walking off
@Emerald Cartwright
The Nott girl was doing her best not to get annoyed by it. As much as she hated purism, no one insulted her family, and from what she heard the Nott name wasn't as prominent and she asked,
"What turf? You don't own anything and like I said most elites are long gone by now. I'm pretty sure the Potters got more respect than you do."
she shouted, it don't make sense,
"Wow you don't get that my father was your Deputy Minister five years ago, and that my family owns half of New York, and my dad was literally asked to come be your deputy minister, because you so called Elite couldn't do shit."
Emerald didn't care one bit about looks, all she cared about was standing her ground,
"Wow the shallow nature really brings out the girl who I don't see having a boyfriend to fuck. It is just goddamn stupid, and do you really think I care I don't?"
she asked, but once the pumpkin juice spilt. The Gryffindor really changed her composure and eyed the other girl and she said,
"The only improvement being done is the one to your face right now."
walking over and grabbing a random kid pumpkin juice. Facing the Nott girl and pouring it right on her head, and then giving her a bit of a smirk,
"Now that's an improvement."
She was asking for it.
@Alayna Nott
"Am I really supposed to care what the likes of you think about me? Because guess what, I dont. If you want to play the daddy card we can play that. You're daddy may be high and mighty, but my daddy plays dirty. You dont want to find out just how much." And she was going to leave it at that, but then she felt the juice hit her hair. Everything was silent for a moment as everyone stared at them. The scream that came from alayna mouth could rival that of a mandrake as she lunged at the Gryffindor, "You're dead!" She grabbed whatever she could to cause pain. Scratches to the face, fist fills of hair, it didnt matter. She just wanted the girl to pay.
@Emerald cartwright
---
Permissions in this forum:

You cannot reply to topics in this forum