current time
Apr. 2021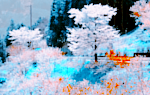 staff
Admin Xaria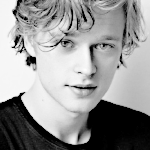 Admin Violet
Who is online?
In total there is
1
user online :: 0 Registered, 0 Hidden and 1 Guest
None
Most users ever online was
139
on Wed Jul 03, 2019 9:12 am
Credits
Skin & graphics made by Xaria. The Harry Potter franchise belongs to J.K. Rowling. All original characters belong to the respective user that made them along with their posts. No copyright infringement intended.
For some reason, demon hunters liked crossbows. They had this idea that there was a certain type of poison that might be able to kill them, although there were a lot of wizards who didn't even think they existed. Being a demon hunter involved a lot of running around, a lot of misled rumours and very often, humans being killed.

The last few meetings had been more just a group of them huddled around a table and discussing wilder and wilder conspiracies. Drogros generally encouraged that sort of behaviour. He didn't really like running around, or seeing humans do it. The only reason why he joined the group was to see if they had any actual leads on Demonic activity.

Drogros, or Nick as he was called around here, sniffed the end of a bolt. Repelled by the stench, he put it back inside his bag. Well - anyone would be put off by that smell, not just a demon.

He noticed that someone sat near to him at the bar had ordered food, but they hadn't eaten it. It was left completely untouched. What would possess them not to eat, he didn't know. The demon inside of him tried to work it out: having food surely meant one was hungry. "You not going to eat that?" He asked them.
Dominique was sitting at the leaky cauldron going over some notes in her journal from her last hunt. She ignored the food sat in front of her as she delved deeper into the scribbles of her own hand writing. She looked up when someone asked if she was going to eat her burger, "Eventually. When I get to it." She looked up and smirked, in a way that her father said made her look cocky, and then looked back at her journal. She picked up a fry for dramatic effect and popped it into her mouth.
@Drogros
"Nice and cold, that?"
He grimaced as she put the lone fried potato stick into her mouth. He didn't really like cold food, especially when it was supposed to be hot in the first place.
She was looking over some sort of hand-written pages. He couldn't get a good look at what the writing said, but it was probably her own work.
"Not a musician, are you?"
He asked, despite her turning away from him and making it clear that she didn't want to necessarily engage in conversation.
"Usually musicians who write a lot, like that. Or poets. You know, I think us wizards really missed a trick. Muggles and their computers - they can just tap tap away and it all comes up for them. Then they can pull out whatever they're looking for with a single click..."
Nick, however, quite liked talking.
@Dominique Weasley
Dominique groaned when the man continued to talk, but her mother's voice popped into her head telling her note to be rude. So she turned back around to look at him, "No. I am not a musician. these are notes from my last... job." She didnt know this person. So there was no way in hell she was telling him she was a hunter. That was a need to know basis. And he didnt know her so he definitely did not need to know what she did. She laughed a bit at his comment about muggles and their computers, "I suppose we did. Would make things alot easier."
@Drogros
"Or simpler..."
He agreed vaguely, tilting his head to try and get a decent look at what she had written.
He was intrigued by women on Earth. They were a lot more complex than the male equivalent, and a lot easier on the eyes (the majority of the time). She had soft, striking features and an aura about her that wasn't entirely human. Vampire, perhaps? No - her blood was one hundred percent her own. Nymph...?
"Well aren't you a busy little bee,"
He teased, straining a yawn.
"Just watching you is exhausting me. What is it that you do?"
@Dominique Weasley
"What I do is a need to know basis. It makes it safer and easier for those around me. And no offense, but you definitely are not on that need to know basis. Only my family, friends, and boyfriend need to know." She shut her notebook as she had seen him trying to read some of her notes and cursed under her breath as she did. She forgot she had doodles on the cover of some of the monsters she had hunted down in the past. She just hoped he didnt out two and two together and figure out she was a hunter.
@Drogros
"Unless I'm your boyfriend, I suppose that means I don't need to know."
He said this very casually, while still looking at her notebook. It would have been easy to know what she had written, but sometimes he liked to play
the human game
. Pretend your a human, eat like a human, cannot read through solid materials like a human...
"That last one looked like he could do with a spot of retail therapy."
He commented, having seen one of her drawings.
@Dominique Weasley
Dominique huffed and shoved her notebook in her bag, "Why are you so curious, anyway? Moet people accept defeat and the fact that they wont get to know something. You're determined. Why?" She was intrigued by him for the moment
@Drogros
"Oh, I don't know. I think you're giving most people a bad name. We're all curious creatures, aren't we?"
He smiled pleasantly at her.
"If it's any consolation to you, I still don't know what you do,"
And he could probably keep it that way.
"Want to do some day time drinking with me?"
He asked, wiggling his eyebrows persuasively.
@Dominique Weasley
Dominique looked him up and down and smirked, "Sure. Why not?" She looked ti the bartender and ordered a round of shots for them, "Should probably give me your name. I dont drink with strangers." She picked up a shot glass and waited for him to say his name.
@Drogros
"Good girl."
Smirking, he thanked her for the shots. He hadn't expected her to be so generous, seeing how defensive she was before. Her body language had changed somewhat. Humans were such fascinating things, weren't they!
"I'm Nick. Club manager, day drinker, bearer of chest hair. And who are you, my dear?"
@Dominique Weasley
Domonique rolled her eyes and took her first shot, "Nick, huh? Nice to meet you, then. I'm..." Did she really want to give this guy her real name? She was skeptical about that at times. But he seemed decent enough, "Domonique. My friends call me Dom."
@Drogros
"Alright then Dom..."
It sounded strange to shorten a girl's name so it sounded like a man's. But, as he was lacking in understanding of modern life still, he thought it was just something he had to learn.
"Let's see how much you can drink, then. Bottom's up?"
Winking at her, he knocked one back.
@Dominique Weasley
---
Permissions in this forum:

You cannot reply to topics in this forum