current time
Apr. 2021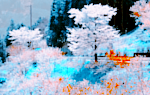 staff
Admin Xaria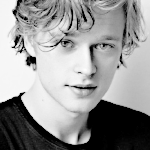 Admin Violet
Who is online?
In total there are
6
users online :: 0 Registered, 0 Hidden and 6 Guests
None
Most users ever online was
139
on Wed Jul 03, 2019 9:12 am
Credits
Skin & graphics made by Xaria. The Harry Potter franchise belongs to J.K. Rowling. All original characters belong to the respective user that made them along with their posts. No copyright infringement intended.
Lochlan always believed in the promise of new blood to the school. It was almost refreshing in the way that he did not discriminate against age, believing that brilliance existed in some of the youngest of witches and wizards. As he preferred to observe their abilities first-hand instead of piling on the mountains of defensive theory, Lochlan had set up a practical lesson for the students' first class.

The tables had been stacked at the back of the room, and there was an open space in front of his desk. Skirting the edges of the classroom were three, seemingly stationary suits of armour. They stood menacingly with their visors down, their swords sheathed and their shields held aloft in front of them. The slightly ominous tone of the lesson was what he was aiming for, so when the students entered they would immediately feel as though they had something to overcome.

Sitting high on the stack of desks at the rear of the class, Lochlan put his fingers in his mouth and whistled.

"Come in, come in, you lot!"
Hugo arrived in class practically bouncing off walls after having a bit too many gumballs. He was pumped to start class!
"Hiiiiiii, professor! Do you like the Monkees?"
@Lochlan Riddle
Athena was not necessarily looking forward to having class with a bunch of first years. She knew that she could perform far above and beyond those of the younger years. Though, that could just be her own self-confidence telling her that. Either way, she was a bit on the fence. She respected Professor Riddle but she wasn't looking forward to being lumped in with the younger students.

Alas, she had little choice. She walked into the classroom, noticing that all of the tables had been moved away from the center of the room and there were some creepy suit of armor set up on one side if the room. Her eyes watched the metal suits warily as she took her spot in the classroom. "Good afternoon, Professor Riddle." She said in way of greeting, ignoring young Hugo for now.
Mackenzie walked into the classroom and sent her father a smile, "Hello, professor." She took a seat on the edge of her father's desk. She didnt really care. She watched as more students arrived and sighed in boredom.
Chloe was here to learn. So the girl walked into the classroom and noticed a few people being here already. She sighed when she realised what they had do today in this class. When it came combat or spells related do it she wasn't so good in any of this. She just hoped she will see what others too and try to copy most of it best she can.

"Hello, professor," she said simply and just leaned against the wall awhile she waited others to arrive.
Marco wasn't the best at DADA due to his hate for conflict, but he had been someone who knew it was important just wish it wasn't a dueling session.
The Hufflepuff entered the class, and he sighed.
"How violent is the plan?"
@Lochlan Riddle
This wasn't one of his favorite classes even though it was very useful, practical, and informational. Darcy gulped seeing how small the class currently was; this meant he was going to be scrutinized heavily.
"Hello, professor,"
he greeted neutrally as his voice cracked. Agh!
@Lochlan Riddle

"Nobody has ever asked me that before,"
He said, sounding flattered,
"I suppose they are musicians? Perhaps you could show me, some time!"
The young lad was Hugo Granger-Weasley, son of Hermione. He seemed quite impressionable, and that delighted him.
His own daughter stood nearby, and he smiled to her fondly. All the other students who entered, he greeted them individually with a
hello
; whether they acknowledged him or not. When the class seemed to have filled up nicely, Lochlan glanced around at them all and clapped his hands together.
"Right you lot! Wands out, everything else away - this, as you can probably gather, is a practical lesson,"
He nodded towards the hufflepuff boy Valenti:
"Violence is something I hold in low regard, Valenti and this is merely a task designed to challenge your wits and decision making."
Lochlan bounced off the desks and walked across the room, to the suits of armor.
"This here is a very small bit of transfiguration. Nothing to worry about. Although carelessness and lack of foresight may result in a loss of limb,"
He paused to let that... sink in.
"These guys can be defensive--"
The armor suits clanked into action, each pulling their shield over themselves and kneeling down.
"--offensive--"
They stood up once more, put their shields to one side and held their swords aloft in the air, as though ready to strike.
"-- and finally, distracted."
Their swords lowered by their sides and they turned their heads to the left.
"Now. What I want you to do, is decide what type of spell would work most effectively against each of the three stances. Of course, some of you may have realised that some of the students here are younger than others and probably have less spell knowledge. For first and second years, we will approach this slightly differently. Third and up, you will be getting the... fuller experience, I suppose."
He laughed a little, and looked at them all again.
"Now - to start off with - can anyone tell me a good defensive spell that works effectively against most minor offensive spells?"
@Hugo Granger-Weasley
@Mackenzie Riddle
@Marco Valenti
@Athena Lestrange
@Chloe Ramirez
@Darcy Culkin
Mackenzie listened as her father began the lesson. A defensive spell? She could do that in her sleep, "The protection spell? Protege?" Sure it was a typical answer. But she figured best to get the obvious out of the way so she might actually learn something.
Blah blah blah
blah
.
Kayleigh rolled her eyes and stood there with her arms folded, feeling bored already with the class. She just wanted to know how to make someone's teeth fall out, or something. It was pretty unlikely that they'd learn it this lesson.
When she was bored, she got lairy. So she decided to edge behind the teacher's desk, and pull it back suddenly so that Mackenzie Riddle fell off it.
@Mackenzie Riddle
Aeris was listening to Professor Riddle with her arms crossed; she really couldn't stand most of the classmates she wound up having. Also, Aeris was not a fan of having to share a classroom with pathetic first years.

It was hard suppressing a chuckle at Kayleigh and Mackenzie however.

Mackenzie felt herself hit the floor before she really knew what was happening. When she figured out what had happened, she jumped to her feet and glared at the girl, "That better have been an accident. Because what I'm about to do to you isnt." How dare she try and make a fool of her? In front of her father, no less.
@Kayleigh Owens
The idea was that she wouldn't be discovered, and she could act nonchalant about it. However, she couldn't help but crack up when she saw Mackenzie fall off the desk. Her laugh was so loud, it could probably he heard from outside the classroom. Instead of responding to her though, she just continued to double up laughing, even leaning over on the desk to steady herself. Tears of joy sparked in the corner of her eyes.
"Sir, I didn't mean it, sir, honest!"
She tried to say through the howling.
@Mackenzie Riddle
Class was starting as normally as one would expect until Andy saw Kayleigh pulling the desk from under Mackenzie.
"Ha! Now lil' miss Riddle lost her throne!"
She really wanted to impress Kayleigh, but she didn't want to make anything awkward.
"Try anythin' on Kay and you'll get the fist!"
@Kayleigh Owens
@Mackenzie Riddle
Florian sat back and watched everything. Really hoping he didn't have to do anything and that no one would want to duel him due to his status. When they were starting he was nervous and he let out a sigh and he looked and he said, "Can we avoid this?"



set credit goes to
steve rogers
at sp!
Athena listened with rapt attention as the professor explained what they would be doing today. She took her classes seriously, she had to if she wanted to somehow prove herself worthy over the rest of her many siblings. Never had she been able to stand out amongst them, and she was going to make that change. She would make her father wish that he had seen her. But that would come in time.

She just rolled her eyes as she saw the Gryffindor pull the desk out from under Mackenzie and the Riddle girl fell to the ground. How were they supposed to actually learn anything when those students were making a mockery of everything? She crossed her arms over her chest, obviously not at all amused.
"I dare you to put your hands on me. I'll send you flying across the room with a flick of my wrist. Wanna see an example?" Mackenzie said turning to the other Gryffindor. She would not look weak. Never again. She had finally gained the respect of her family. Maybe now it was time to stand up for herself to her classmates. It was time to summon her inner Carina, "Then again, I'd probably have to flick twice to compensate for all the extra weight."
@Andrea Ross
"Very good! Five points to--"
Then a disturbance came to the class. As much as he didn't appreciate being interrupted in a lesson, he very quietly observed what had broken out. It was probably best that five points hadn't gone to hufflepuff, as he felt quite disappointed by his daughter's behaviour and not just the two gryffindor girls.
"That's quite enough, Mackenzie,"
He said this quite gently, but the squeeze he gave to her shoulder was a little harsher than normal.
"Now then, girls: as much as it's normal to have discrepancies between one another, I believe there is a healthier way of directing your energy. Let's see how you all fair against one another in my lesson, shall we?"
He paused, and then:
"If you would like to continue, you are all very welcome to spend your evenings with me for the next week in detention."
He smiled pleasantly at the three of them.
"Right. Now. You three."
He pointed at Mackenzie, Kayleigh and Andrea in turn.
"You're my first three volunteers. Go up to the armour suits and stand on the X I have marked out for you. Everyone else can see exactly what you're all made of, can't they?""So, as Mackenzie rightly said - Protego may seem like a simple spell, but it is very effective against offensive attacks. I want everyone to try this spell, however: Protego Maxima. This is a stronger version of the shield charm, as the incantation suggests. It requires a great deal more of concentration. You have to first envision yourself as though you are surrounded by a case of something strong - like steel. The stronger the image, the stronger your spell will likely be.""First and second years, I would like you to observe for the time being."
@Hugo Granger-Weasley
@Mackenzie Riddle
@Marco Valenti
@Athena Lestrange
@Chloe Ramirez
@Darcy Culkin
@Andrea Ross
Kayleigh snorted at Andrea. This was great. She hated that bloody Riddle girl and her smug little face, showing off in front of her Daddy. She needed to be taken down a peg.
Kayleigh went quiet at the teacher's words, but when his back was turned she started stifling a few giggles towards Mackenzie again.
"He made you look like a right mug..."
She whispered, smirking.
Then she stepped forward and went to the X. Instead of just standing there though, she threw a few shapes like she was
in the club
. Messing about in class was so funny.
@Mackenzie Riddle
@Andrea Ross
Scorpius was standing around the edges of the classroom, hoping not to be called upon. He suddenly wished he was with the first and second years, so that he didn't have to do much for the lesson. They just seemed to be observing for the moment.

What happened between Mackenzie Riddle and the two Gryffindor girls was good for him. It meant that Professor Riddle was picking on them instead of him. He enjoyed defence against the dark arts class, but didn't really enjoy the pressure of performing spells in front of his peers. They never worked as well. At least he knew that he'd never be a duellist when he was older...

Hmm, where was Rose? Albus? He could hardly see in this classroom... it was too dim.
Mackenzie narrowed her eyes at her father then turned back to the Gryffindors, "Keep talking and I'll turn you into a mug. It would be fun to throw you against a wall and watch you shatter." She huffed and did as her father said and stepped up to the x in front of the dummy. She took a deep breath and twirled her wand between her fingers as she waited for further instruction.
Agh, she should've known fooling around like that would cause her to be voluntold. Eh, at least it'd be out of the way in the end.
"Ya think I'm intimidated by a pansy and some armor?"
Andy looked over at Kayleigh and chuckled before glancing at Mackenzie.
"Ha! Ya would probably end up breakin' ya own arm!"
@Mackenzie Riddle
@Kayleigh Owens
---
Permissions in this forum:

You cannot reply to topics in this forum