current time
Apr. 2021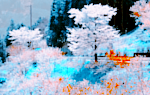 staff
Admin Xaria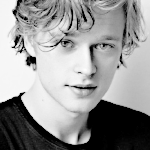 Admin Violet
Who is online?
In total there are
3
users online :: 0 Registered, 0 Hidden and 3 Guests
None
Most users ever online was
139
on Wed Jul 03, 2019 9:12 am
Credits
Skin & graphics made by Xaria. The Harry Potter franchise belongs to J.K. Rowling. All original characters belong to the respective user that made them along with their posts. No copyright infringement intended.
Lessons at NEWT level were more of a chance for Lochlan to observe who prevailed the most at martial magic. For the first five years of their defensive magic schooling, students merely followed a curriculum that would see them through the OWL examinations. NEWT level students had the opportunity to focus on particular areas of the subject, and Lochlan had more flexibility when it came to teaching lessons. For example, some Professors shied away from teaching their students non-verbal spells until their final year, but Lochlan wanted to bring it forward to their first, primary focus.

He stood at the front of the class, behind his desk. As the sounds of students gathering outside accumulated, he swished his wand so that the door would open.

"Welcome! Come in, and take a seat!" Cheery as always, he waited for the students to file in before starting the lesson. On the board he had already written non-verbal spells in his jaggered, quick hand writing.


Being the first one to enter the classroom, Faye entered as she usually did: very hesitantly. No - she didn't trust Professor Riddle. Why would anyone trust a Riddle? There was simply no way that they weren't dodgy. It was very much like trusting anyone with the surname Hitler in the muggle world, as far as she was concerned.

Still, she took a seat in the classroom and looked at the board. Non-verbal spells were likely an entry requirement to what she wanted to do at the Ministry, she was sure. It couldn't have been too hard. When she was younger, she had performed magic without uttering anything. So, yeah, even children could do it.
"Hello, Professor." Louis said cheerfully back to him, taking a seat nearby Faye.

He went through the usual procedure of getting his books, parchment and quill out from his bag and quickly smiled at Faye. Truthfully, he hadn't wanted to continue with defensive magic, but it was a staple when it came to being accepted into St Mungo's training programme. They had to learn extensively of the sorts of afflictions possibly caused by harmful spells and magic, and how to treat them. So, really, he could just take from theory.

When it came to performing martial magic, he was fairly weak.
Narkissos followed in after Faye nowhere near as hesitant as she was. Making connections and learning valuable skills was important to him. He was
not
going to miss class so late in the game.
Taking a seat beside her, he stated,
"Nonverbal is harder than you think. My dad would know."
@Faye Phiera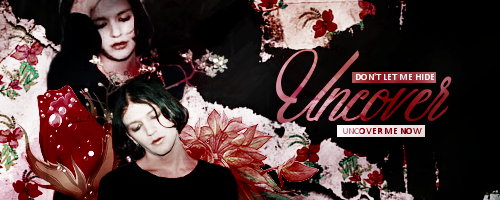 As much as Jovian admired Professor Riddle and valued his counselling in his earlier years, he had told him (in jest) that defence against the dark arts class wasn't his favourite class. His favourite was Ancient Runes, and he had managed to land the apprenticeship role for the class. That being said, he understood the importance of Riddle's subject. The dark arts were fascinating. Dart artefacts were even more so, though.

Taking a seat silently, he nodded at the Professor and waited for the class to begin.


Macmillan arrived to class simply because he had to. He was having the seventh year slump; he just didn't want to do any work. Lazily, he waved at the professor and took a seat.
It was scary how Narks seemed to know exactly what she was thinking sometimes. That was what you got from years of friendship, and frequent trips to the prefect's bathroom. She looked at him, and narrowed her eyes a little.
"We'll see about that,"
She whispered,
"I bet you... five galleons that I can do a spell by the end of this lesson."
Confident, apparently.
@Narkissos Jetson
James strolled into class throwing a stink bomb into the hall behind him. He might as well have fun with it. Nonverbal? That was going to be a challenge.

Taking a seat in the back, he rested his legs on the table.

Killan arrived to class and immediately took a seat by his cousin.
"What do you think of the lesson, Faye?"
he asked before adding,
"Hi, Narks."
He looked around the classroom until he spotted James. What did he have to look so attractive for?
@Faye Phiera
@Narkissos Jetson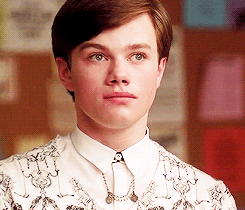 Alessandro had been finding out he was ahead in most of his classes thanks to his tutors. As he walked into his next class he took a look at the board, and growled inwardly before taking a seat in the back left corner. Pulling the hood of his robes up he decided to take a nap as the lesson was something he had done on many occasions when one of the guards under him disobeyed.
Nicoleta was running dangerously close to becoming late, which meant that she was arriving just at the time that the majority of the other students were arriving. It was taught to her to be prompt and it was something that she wouldn't compromise on. As she walked into the classroom, she saw that there were other students there already, many she had followed in. She moved to a seat at an empty table, keeping to herself as she sat somewhere near the middle of the classroom.
Gabby had of course gone on in DADA, her father taught the subject so she had to excel in the class. It would just be a disappointment if she were to be found lacking in the very class that her father taught. She walked into the classroom, coughing a bit from the smell of the stink bomb that had been thrown out in the hallway. Luckily, the smell went away once she closed the door behind her. She smiled towards her father before taking her seat next to one of the other students who sat by themselves.
Carina stepped into the classroom and smiled at the professor, also know as Ubcle Loch to her. She saw Lochlan riddle as an Uncle having grown up alongside Malia and Mackenzie. She took the seat next to Gabriella and smiled, "How weird is it for your dad to be here?"
"Okay, folks. All ears? Good, then let's begin."
Apparently he had overlooked the fact that one of them was already taking a nap.
He gestured keenly at the board.
"So far you have all been performing magic with vocal incantations. While the majority of spells require the spoken word to actually work, there are some that can be performed without. For example..."
He waved his wand at the curtains in the classroom. They immediately untied and drew across, sharply, until the classroom was plunged into temporary darkness. Purposefully he left a gap there, perhaps just to catch the attention of those still talking. Then, another wand wave, and the gas lamps ignited on the walls - one by one.
"Now, while that was merely to show off a bit - there are many instances where non-verbal spells could get you out of a pinch. Suppose if you were hit by a tongue-tying curse or in a situation where you didn't want to draw attention to yourself."
He glanced around at them.
"Can anyone tell me how non-verbal spells are actually performed? Besides pointing your wand at things, of course..."
@Narkissos Jetson
@Carina Malfoy
@Gabriella Riddle
@Nicoleta Miller
@Alessandro Jilani
@Killian Phiera
@Hyacinth Macmillan
@James Potter
@Faye Phiera
@Jovian Medina
@Louis Weasley
Cherry had been
occupied
and lost track of time. With all the attention she paid during class, she became quite good at forging professors' handwriting overtime; she might as well take advantage of it when convenient.
"Sorry for being late, professor,"
she said handing him the note after hearing the question.
"Non-verbal spells are performed with great concentration and mental discipline. The wood of your wand can also affect your ease at performing them."
@Lochlan Riddle
Discordia was sitting in class trying to make a makeshift shank. It felt imperative to keep growing her assortment of sharp objects for practice, especially if it was hard to sterilize them.
After Cherry answered, Discordia asked a question without raising her hand,
"Professor, what woods are specifically good for wandless magic? Is there a certain trait?"
@Lochlan Riddle

---
Permissions in this forum:

You cannot reply to topics in this forum