current time
Apr. 2021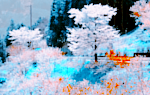 staff
Admin Xaria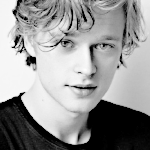 Admin Violet
Who is online?
In total there are
5
users online :: 0 Registered, 0 Hidden and 5 Guests
None
Most users ever online was
139
on Wed Jul 03, 2019 9:12 am
Credits
Skin & graphics made by Xaria. The Harry Potter franchise belongs to J.K. Rowling. All original characters belong to the respective user that made them along with their posts. No copyright infringement intended.
Hazel knew her friends hated the idea of her falling into it's my fate. It just seemed like her fate and she had no clue what her life had in store in for. All she knew was that she needed to get a degree and that was her plan the following year and she wanted her job in the ministry.
A job that got her far enough.
Enough to be known as the daughter of one of the last great political figure. Then she had the bright idea to get engaged and now here she watching the pitch where she knew Jovian played. She really sinned by supporting her fiancée in Slytherin and a thing she kept from everyone.
@Jovian Medina
The Quidditch season hadn't quite arrived, but a few members of the Slytherin team had booked the pitch for a refresher practice
before
the first official one, which would likely be October. It was Jovian, another chaser and one of the beaters. They had decided to try the weaving technique: passing the quaffle to one another while the beater (acting as an opposing team's chaser) tried to intercept the ball.
The beater was pretty good in chaser position as well. Once or twice they had successfully got to the ball while it was being passed. After an hour of doing this, however, they took a small break by hovering mid-air.
While the other two chatted to each other about their chances in the cup, Jovian, as usual, didn't have much to comment on. His eyes dipped to the lake, the over the edge of the forest, then back to the pitch where the stands were. Someone was sitting there. He had a good idea who it was, and felt like going about his business and ignoring her. But then, as the other two said they were going to call it a day, Jovian hesitated as they descended.
Instead of following them towards the changing room, he changed course all of a sudden and flew up to the stands without warning.
He swerved his broom sharply in front of her.
"What are you doing here?"
He asked menacingly.
@Hazel Cartwright
Why was she bothering with Jovian?
A guy who had no regard for her and yet the two were getting married. She knew everyone had hated it, and yet she was refusing to believe her life had anymore value.
The Hufflepuff sat and watched him with his friends and him take a glance and his friends looking at him. They probably thought she was crazy and yet all she wanted to do was support her fiancée. Hazel didn't see why it mattered only the talk from students and how she had a target.
Her life was one.
When he came over with his menacing thought she took a glance around and she didn't get why he had to be that way, but who was she to judge.
"I'm trying to support my fiancé . We might as well get used to being in public with each other."
She knew he would never care but here she was choosing him over her own goddamn house.
@Jovian Medina
He let her speak, and then paused. In this pause he just stared at her, his brows shadowing his eyes a little. Then he sank down the last few feet and fluidly stepped down from off his broom, now standing in front of where she sat. He cast his penetrating gaze down to her.
"Why?"
He asked, simply.
It wasn't a test. He didn't actually know
why
she had to try and get to know him, or support him. When they were married, she would support him by baring his children. For now, he didn't really know why he had to talk to her.
@Hazel Cartwright
Hazel had to admit Jovian scared her a bit and once he situated in front of her. She looked up at the man she was going to marry and didn't get why it mattered. In her mind spouse supported each other, and she didn't want to be hidden away in the bedroom.
"I want to be a loving wife who supports her husband and not hid away in a room for you to come home and fuck whenever you want."
she said with a sigh and why did it matter.
Looking at him she smiled,
"Why not sit or am I keeping you too long."
she knew he wouldn't but she wanted to reach out to him. Didn't he want someone who was here to love and support him, "Plus it's nice to see you in your natural habitat having fun." she loved every minute of it. Although she knew she was being stupid, but she was meant to marry him, and she had that plan.
@Jovian Medina
He raised his brows a little at what she was saying. She had gone from sounding quite gentle, to resentful, and back again. He didn't really think she would be trapped in a room, necessarily. That, to him, was a rather odd interpretation of marriage. He didn't respond to it though, and merely continued to watch her - quietly - with a more relaxed expression.
While she was talking, he listened. But his eyes had gone to the right, where the other quidditch players were exiting the grounds now. They called up to him, but he didn't reply.
"I see. Want to experience it first hand, instead of watching?"
He asked, mounting his broom again. He held his hand out to her, but wasn't smiling.
"Let's go for a ride."
@Hazel Cartwright
The Hufflepuff watched her fiancé as he looked right at her. She really wondered what was going through his mind right now, and she just wanted him to not treat her like nothing, both her parents had a loving marriage, and she wanted that for them. He was cute and it was as a shock after it all that he was willing to marry her, and shock came.
Once he extended his hand, she gave him a smile, and she said.
"I'd love too, but are you sure it's going to fit the both of us."
that was very unexpected. Giving him a bit of a smile,
"Also I'm warning you I'm a menace at Quidditch."
hoping this wasn't going to end badly or a alternative motive.
That's all she needed.
@Jovian Medina
"Yes, I'm sure."
He lowered his hand. Clearly she wasn't going to accept it. Maybe she had to prove something, like she was capable of getting on his broom without his help.
Hmm.
"Does that mean you're terrible?"
He asked, with a perfectly straight face.
@Hazel Cartwright
Hazel didn't mind, and she had got close enough to the broom, and she had stepped forever, and gotten on it. Giving him a smile on her face,
"I didn't know the broom could fit two people, but I also never tried it."
she spoke with a chuckle. The Hufflepuff looked at Jovian, and couldn't help, but think he had some look to him.
A look she thought was decent enough, and a shrug came again, "
I'm not terrible, but it wasn't my sport. I'm sure you will show me though. While I'm more into authority."
said Hazel giving him a grin.
@Jovian Medina
"Hold onto me, then."
He murmured. That was her only warning, as not soon after, he kicked off from the ground.
It was a little different having a 'passenger' on a broomstick to flying solo. You certainly couldn't play Quidditch that way, but it was okay for travelling. Obviously you couldn't do any sharp turns or fly
very
fast, so he took it easy. They weren't too far from the ground: thirty feet or so. He had a feeling she would probably shriek if they were any higher.
"What do you mean when you say you're more into authority?"
He asked conversationally, following the line of the stands around the stadium.
@Hazel Cartwright
As instructed Hazel held onto him, and she had to admit he had muscle. It was solid holding onto him, and the girl didn't know what to think, or wanted to know what they were saying taking a glance at his friends. Or was she just asking for it.
The Hufflepuff didn't know what to think, but she had looked at him with his question,
"I like the idea of having authority, I love my prefect badge and one day being minister. It's a thing I find to be awesome, and let's me do my thing it also runs in my blood."
It was the god's honest truth.
@Jovian Medina
"Oh."
There was something a little mocking in his tone, although he had tried to subdue it. As his eyes were dead ahead and his face masked from her, she probably didn't know that he was smirking.
All of a sudden he turned his broom up at a high angle, and shot up several more feet from the ground: to where the goal posts were. Then he levelled out, very suddenly, jerking the broom down violently.
"I don't really like your accent,"
He told her, feeling it had come through quite a bit there.
"But maybe that will fade in time."
@Hazel Cartwright
Hazel knew it was going to be a long shot once the two had shot up, and she grabbed onto Jovian very tightly, trying to not shout in fear. She wanted to believe it was just a malfunction, but she had a strong feeling it as his next words really made her cringe.
Did he really have hate her accent? It's not like it was much different.
"It's never going to fade, and at least my accent isn't old."
saying with a bit of a chuckle, despite knowing it should be a lot worse. He was practically insulting her, and she decided to have her hand at teasing him,
"You know you should really be thankful for marrying a American, and just think how cultured our son would be."
Or so she wanted to hope that once she was pregnant, they would end up having a son with him and doing her duty.
@Jovian Medina
It was very satisfying to feel her desperately clinging onto him. In all honesty, he didn't know why he was doing this to her. Was it just a game, was he testing her, or was it because he secretly despised the idea of marrying her? The last one got his back up a bit.
No
- he thought -
it doesn't matter who she is, that has nothing to do with it.
"As long as it's the right sort of culture."
He look down to the pitch below. Which was quite a long way below.
"How are you with heights?"
He asked, ominously.
@Hazel Cartwright
Hazel didn't get what was wrong with being an American, and why Jovian hated it. They were the same as the English and not much different in the slightest. So she was trying to understand as she held on for dear life wondering if he was trying to scare to stay him away from him,
"You know you can't help what our child nationality will be right?"
asked Hazel.
She wasn't letting go of her American roots, she loved her dad too much.
The Hufflepuff looked at Jovian, and raised an eyebrow.
"You probably are going to do it anyway no matter what I say, I don't mind. Just not deadly high."
god she was signing another death warrant, and she had a feeling she would end up hating every minute of it.
@Jovian Medina
"That doesn't matter,"
He actually agreed with her. Whether they lived in Britain, America: whether she was European or Asian, Australian, it didn't matter.
"As long as I have my children with my wife."
That would have been a nice sentiment, if he hadn't said it so matter-of-factly.
"Do what?"
He asked, dipping downwards now and circling around the outside of the pitch again, moving between the stands and back into the pitch again.
It wasn't bad flying with her, he thought. Although he didn't know her at all, it felt nice to have her clinging to him. She was pretty. He would have had a tougher time accepting a marriage with some troll, but he had faith in his parents that they would choose him a more suitable match. They wouldn't want ghastly-looking grandchildren, would they?
"I suppose you were quite pleased when you found out about our engagement,"
He said haughtily.
@Hazel Cartwright
She knew Jovian dick behavior was a thing she denied pissed her off, but in reality it had really bothered her, and the Hufflepuff was doing her best to try, and not think about it. The Hufflepuff held on tightly to her fiance and just sighed as she heard him spoke. Of course she was going to give him an heir,
"Didn't we only agree to have one child, so you have an heir?"
asked Hazel with distaste.
As much as she loved Jovian to an extent, she didn't want to have so many children with him. She held tight trying to be good, and she just rolled her eyes,
"Listen to anything that I say, and you know it's good that if we fall one of us might be gifted with healing."
she smirked. Why was she doing this it didn't make much sense, and she hoped The Medina's weren't too pissed.
Was she pleased about their engagement?
Not in the slightest, but she knew it was her fate. A fate that she was going to live, and she loved Jovian, and believed there was some form of good in him.
"I knew it was my fate, and it's was an agreement between our parents."
she said with a sigh.
"I suppose you were happy to know that your future was sealed, but you should know you are talking to the next minister."
She hoped to become a future Minister of Magic.
@Jovian Medina
As per usual, Jovian didn't comment on barely anything she said. He wasn't a very reciprocating person at the best of times, and preferred to quietly contemplate that voice his thoughts out loud. Hazel, apparently, was the opposite. She liked to say everything that was on her mind.
No, they would have more than one child. He wasn't going to discuss that right now, though.
The only thing he did have to comment on was the last thing she had said.
"Is that right."
Jovian stopped the broom mid-air and looked over his shoulder at her. The cruelty in his eyes shone for a second, and he placed his gloved hand at the centre of her chest. He could feel her heart beat, which was fairly regular for the moment.
"I think you should lower your expectations."
And with that, the hand he had at her chest pushed harshly. He pushed her backwards, off the broom, but made sure to grasp onto her arm.
@Hazel Cartwright
Holding onto Jovian and trying to hope he would have some sort of respect. The girl was going to love him and just wanted him to respect her, and she nodded.
"It is very right and you should be thanking me."
He needed to show her more respect.
The girl tried not to get annoyed at his comment,
"Why my father taught me to always chase my dreams and I am going to do that in the ministry. It's my destiny."
And her destiny was also to marry Jovian and be the best wife she could be.
@Jovian Medina
---
Permissions in this forum:

You cannot reply to topics in this forum