current time
Apr. 2021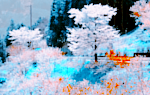 staff
Admin Xaria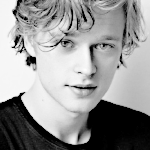 Admin Violet
Who is online?
In total there are
5
users online :: 0 Registered, 0 Hidden and 5 Guests
None
Most users ever online was
139
on Wed Jul 03, 2019 9:12 am
Credits
Skin & graphics made by Xaria. The Harry Potter franchise belongs to J.K. Rowling. All original characters belong to the respective user that made them along with their posts. No copyright infringement intended.
Reuben was happy to start up class for the year, especially since it meant that he would be able to get students to appreciate the culinary arts and know how valuable it is to be able to cook or bake food.

"C'mon in, folks," he said by the door as he finished tying up his apron. "Put yer hair up, grab an apron, and wash yer hands. We're gonna do lots of cookin'."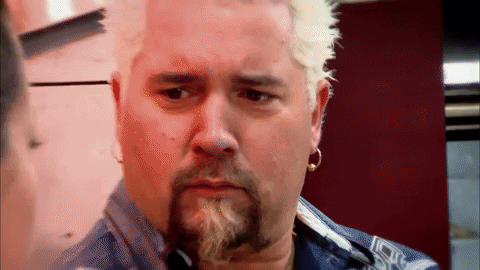 Carina entered the classrom and put her hair up in a high ponytail. She went to the sink and washed her hands before taking a seat towards the middle of the class. She didnt mind cooking, she actually enjoyed it a bit.
Blanche entered the classroom with her hair in pigtails. She stood at the entrance of the room for a monumental demonstration of her hair. She swished it back and forth.
"Do we liiiiike~?"
O-grade for being prepared!
She washed her hands at the sink and gave a friendly nudge to Carina before chirping to the Professor:
"What we cookin', good lookin'?"
@Carina Malfoy
@Reuben McDonald
"Blanche, darling, you always look perfect." She said, nudging her gently back. "I honestly have no idea. But I hope it's something sweet. I'm craving chocolate like a pregnant bitch. But before you start screaming, no I'm not pregnant. Just have the cravings."
@Blanche Labelle
"Howdy, girls,"
he greeted with a smile.
"Is anybody else gonna come down, ya reckon?"
Ah, yes, what would they be making?
"I was thinkin' somethin' with pecans! Perfect for the season, ain't it?"
@Blanche Labelle
@Carina Malfoy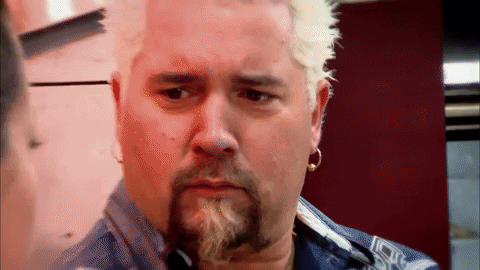 Mackenzie stepped into the classroom and prepared herself for the lesson. at the mention of pecans, her favorite dessert popped into her head, "Are we making Pecan pie, professor? I know that's pretty famous in the southern states of America."
Lakelyn was dreadful at cooking. There was no other way of looking at it. She had nearly caught her family's kitchen on fire numerous times when she had tried baking one thing or another. And her food always turned out tasting absolutely awful. So, she had decided that maybe a cooking class would help her out.

She walked into the classroom, already pulling her hair back into a messy bun and moving over to the sink to wash her hands. She could at least complete those steps without issue. Then she walked to a seat and sat down. "This room is fireproof, right?" She asked only a little jokingly as she looked around the room.
Kayleigh snuck up behind Blanche, grabbed one of her hair bands and pulled it loose. She then pinged it across the kitchens, and proceeded to wash her hands. She actually really liked cooking, and had made some pretty good stuff in the classes. Also, the teacher and his accent was hilarious to her.

"What's a peacan? Is it like peas? I hate peas, they're disgustin'."




"Pecan pie is excellent, but I was thinkin' somethin' a bit different,"
he stated in response to Mackenzie as he began gathering all the ingredients he had acquired for this recipe.
Reuben shook his head at Kayleigh with an assuring smile.
"Nope! A pecan is a seed! An edible seed considered a nut."
@Mackenzie Riddle
@Kayleigh Owens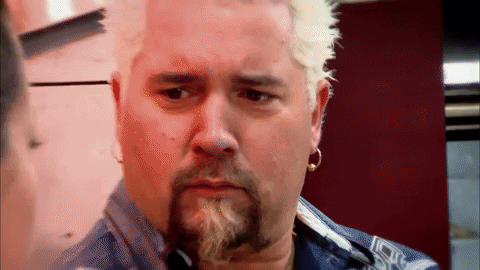 She jerked her head back, looking momentarily repulsed. But, to be honest, that was her natural reaction to most things she'd only just found out about. Knowing the teacher, he could probably make something tasty out of anything.
"What we makin' then, sir?"
She asked, propping one of her hands on the counter and leaning.
"You can stay right away from me, though, not bein' funny... your stuff stinks."
She pushed Lakelyn a bit, but it was all in good humour. She was grinning.
@Lakelyn Munroe
@Reuben McDonald
Andy arrived into class rather satisfied by her rare instance of major punctuality. She went over to Kayleigh and joined her.
"What are we makin'? I'm bored,"
she asked as she grabbed a random apron.
"Number one dad, ay? This yours, prof?"
@Reuben McDonald
Lakelyn probably should have been offended when Kay shoved her and said for her to stay away because her stuff stunk... But she couldn't even find it in her. She laughed a bit, bumping her shoulder against the other girl's with a laugh.
"But then you'd miss out on my sunny personality!"
She said with a smile, not saying that she knew that her food was awful, it really was.
"I just don't understand how all of you guys can make things so tasty and mine just... aren't."
She said with an exaggerated sigh.
@Kayleigh Owens
---
Permissions in this forum:

You cannot reply to topics in this forum