current time
Apr. 2021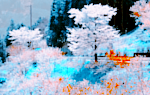 staff
Admin Xaria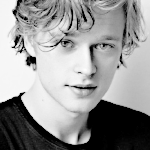 Admin Violet
Who is online?
In total there are
3
users online :: 0 Registered, 0 Hidden and 3 Guests
None
Most users ever online was
139
on Wed Jul 03, 2019 9:12 am
Credits
Skin & graphics made by Xaria. The Harry Potter franchise belongs to J.K. Rowling. All original characters belong to the respective user that made them along with their posts. No copyright infringement intended.
He needed to get away from the craziness of the common room. James needed a calm location that provided thrills. What better place than the Forbidden Forest? Sure, he was probably going to get in trouble for doing so, but it'd be worth it. Once James had found himself a spot in the forest that was a bit concealed, he pulled out a very suspicious cigarette and a lighter.

He needed this.

Coughing slightly, James glanced around hoping to not become something's prey. He sighed with relief enjoying this moment of solitude.

She hadn't been able to find much solitude within the first couple days of classes. It was all talk and she had her rounds that she was forced to do. Not like she minded, but all she ever wanted was to find some peace and quiet for an bit, walking into the forest she had brought her book that she had planned on reading while she was in the room, and she saw James Potter
The Hufflepuff decided to ask,
"Are you looking for some peace too?
" it wouldn't be a shock. As that whole clan had a weight on their shoulder it seemed, and she knew it all too well with The Cartwright Family who was one of the prominent families,
"If so do you mind if I join? I'll be quiet and you won't even know I am here in the slightest."
she could be quiet.
@James Potter
"Are you sure you want to? I don't want my stash confiscated."
Guess it wouldn't hurt to have a bit of company.
@Hazel Cartwright

"I won't touch your stash. I'll only warn you."
She said with a smile.
@James Potter
"If you say so."
Why were they prohibited from being in The Forbidden Forest anyway?
@Hazel Cartwright

Hazel took a seat right by James and she decided to ask.
"Are you always sad? I mean you are a Potter?"
@James Potter

"I mean your father is a legend and that means everything expects something of you."
she shrugs.
That had to bring sadness and pressure.
@James Potter

Hazel liked to believe that was possible without losing everything you hold dear. She knew what her fate was even if her siblings weren't suffering the same thing she was. Although she had a feeling she was handling those expectations much more than this kid was doing.
"You know it's not something we choose, and it's a thing we need to make of you know. There has to be good qualities?"
she asked.
There had to be good qualities of being Harry Potter's son.
@James Potter
"I'm more likely to get discounts."
That was all he could particularly come up with. James didn't think there was a whole lot of pros to being the Potter heir.
@Hazel Cartwright

"That's all you care about?"
asked Hazel taken aback. She hated people who used their parents for their own benefit instead of trying to actually honor their memory. Sure she played petty to this too many times, but it is not like she would use them for anything else. Even if right now her mother was using her just to benefit her own kind of ventures right now.
"You know the discounts aren't going to buy you happiness. There has to be others way you are trying to be happy about?"
@James Potter
Wait - she thought he was asking for discounts?
"Literally all of Britain knows what I look like. I can't help it if they decide to knock a few sickles off a purchase in exchange for an autograph since it's the closest they might get to my dad."
Discounts don't give him happiness anyway. It was just a nice perk.
"Isn't happiness relative?"
@Hazel Cartwright

Hazel was too much into the idea of taking pride in your
family, "I suppose, but I don't think I'd giving autographs. As my family is more of a political dynasty."
she sighed as she looked at him,
"Happiness is good if it's not forced. You can't force being happy as it never succeeds."
she sighs.
@James Potter
"Aren't autographs by anyone remotely notary worth a fair bit?"
That's what he assumed anyway.
"A stray hair of mine is probably on sale in the black market knowing my luck..."
Being a Potter came with a lot.
"Then why are you told to fake it until you make it?"
@Hazel Cartwright

---
Permissions in this forum:

You cannot reply to topics in this forum