current time
Apr. 2021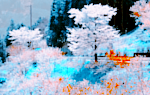 staff
Admin Xaria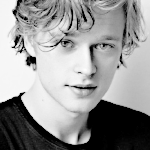 Admin Violet
Who is online?
In total there are
3
users online :: 0 Registered, 0 Hidden and 3 Guests
None
Most users ever online was
139
on Wed Jul 03, 2019 9:12 am
Credits
Skin & graphics made by Xaria. The Harry Potter franchise belongs to J.K. Rowling. All original characters belong to the respective user that made them along with their posts. No copyright infringement intended.
After finishing up almost all of her schoolwork that was assigned so far, Cherry was in the library reading a muggle book on war; despite it being informational, she was reading for recreational reasons. It had pained her how many people had lost their lives due to political foolishness. Even though this was optimistic for her to think about, she was genuinely hoping that one day, war would cease completely.

If only that would be the case...

She started daydreaming on what she'd do if she had to live during a war.
Ariel wasn't in the best of moods right now, she was over everyone and yet she decided that right now some studying would be a good thing for her to try and do. She entered the Library and immediately looked for a place to sit and spend her freetime and do her first assignments.
It seemed pretty easy enough.
Taking a seat she started to look through her book and then spotted a Ravenclaw who she knew as Cherry Darling and she pretty easy enough,
"What are you reading?"
the Ravenclaw seemed harmless to Ariel, but she was willing to see just what she was doing or why Ariel even cared.
@Cherry Darling
She could've continued daydreaming for however long had she not been interrupted.
"A book..."
Was she about to be taunted?
@Ariel Moretti
Ariel wanted to sense this girl wasn't used to a nice Slytherin or one with a head on their shoulders. When she spoke the girl rolled her eyes,
"I know that, what kind of book though."
Why did she ever try to be nice? She tried deciphering the text from where she was.
@Cherry Darling
"An informational one on war."
Was that good enough of an answer?
@Ariel Moretti
That sounded pretty interesting.
"How is it? Who is the author."
@Cherry Darling
"It's pretty good."
Cherry glanced at the spine to see who the author was.
"It's some Muggle author. You probably wouldn't have heard of them."
@Ariel Moretti
Maybe she wouldn't have heard them. But she wanted her to shoot.
"How about shoot? I might surprise you."
@Cherry Darling
"What exactly do you mean by shoot? We're in a library!"
@Ariel Moretti
A groan came from her at that response.
"I mean try me and see if I know!"
God wasn't she supposed to be smart?
@Cherry Darling
"Oh, okay,"
Cherry replied. Nobody really asked her to quiz them on anything unless they're actually making an effort to study. She was pretty sure Ariel was using the word
shoot
wrong anyway.
"I don't think that was the right use of the word, but whatever. What ended up being the catalyst for World War I?"
@Ariel Moretti
"The assassination of The Arch Duke while in a parade."
She knew her assassin information.
@Cherry Darling
"Okay, I was starting easy."
How hard did she want to make the next one?
"Who was the youngest British soldier to have served in World War I and how old was he?"
@Ariel Moretti
Ariel really didn't get what was so hard about these questions.
"His name Sidney Lewis and he was twelve years old. You know for an American you know a lot."
@Cherry Darling
"..."
Moving on then.
"What's a very unusual cause of death for airmen in World War II?'
@Ariel Moretti
Okay Cherry stumped her and she got annoyed.
"Wasn't it like a Nazi thing? I hope you are happy you finally got me."
This was disgusting, but she didn't know.
@Cherry Darling
Ariel rolled her eyes.
"Maybe it was the death caused by the Sinking of the USS Indianapolis?"
@Cherry Darling
"Nope! The keyword is unusual!"
She had her stumped! Cherry did know more after all!
@Ariel Moretti
---
Permissions in this forum:

You cannot reply to topics in this forum