current time
Apr. 2021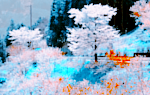 staff
Admin Xaria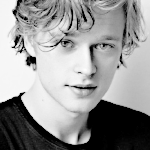 Admin Violet
Who is online?
In total there are
4
users online :: 0 Registered, 0 Hidden and 4 Guests
None
Most users ever online was
139
on Wed Jul 03, 2019 9:12 am
Credits
Skin & graphics made by Xaria. The Harry Potter franchise belongs to J.K. Rowling. All original characters belong to the respective user that made them along with their posts. No copyright infringement intended.
Kenzi could feel the base as she walked towards the club, relishing in the way that it effected her body, almost telling her that she was home. This was one of her dad's club, a place she had managed to somehow convince her new girlfriend to join her on an excursion sneaking out to. She wanted Discordia's first time to be at one of her dad's club, as it means they would be taken care of. There were benefits to being the boss' daughter, and the big one was that no one was going to tell her no. This was a place that would allow her to indulge in any of her vices, though she was going to let Discordia set the prescient on that, as she didn't want to push the girl next to her too far.
Looking over at the girl she was arm in arm with, Kenzi couldn't help but smile. She didn't know how she got so lucky to have a girl like Discordia on her arm. Leading said girl around the side of the building, all she had to do is nod at one of the guards and the pair were let straight into the back stairs, that lead directly up to the VIP area.
@Discordia Lestrange
Discordia was never much one for parties; she was typically far too stoic for them, and she preferred to go out to cemeteries and abandoned hospitals for her entertainment fix. Yet, her girlfriend successfully persuaded her to actually go to a club.
"The bass. It's loud. It stirs the soul."
@Kenzi Mikeal

"That's the point dear, the bass is something you are supposed to feel," Kenzi said as she made her way up the back stairwell, pulling along her girlfriend. There was a decadence to this area that Discordia, coming from one of the prestigious pureblood families, was well accustomed too. This trip had defined alterior motives in Kenzi's mind, to show that, even though she wasn't a pureblood, she could still lavish the girl in whatever decadence Discordia was used to.
Getting to the top of the stairs, Kenzi turned so her back was pressed against the push bar of the door. Smiling wildly, Kenzi gave her best attempt at a smirk, before saying, "You ready dear?"
@Discordia Lestrange
You're supposed to feel bass? How odd.
"I like strings. And screeching. Screeching of pain."
Discordia wondered what exactly was done at a nightclub, especially one among muggles. It was more than likely that she was overdressed for it wearing quite the Victorian outfit (that she may or may not have stolen from the ground).
"Yes."
@Kenzi Mikeal

"Well, this isn't quite the place for pain, most of the time," Kenzi stated with a sinister smile, "This is more a place of pleasure."
With confirmation from her girlfriend, Kenzi pushed back and opened the door to the VIP area. Sound flooded the stairwell, as did the multicolored lights. Reaching out, Kenzi once again grabbed Discordia's arm and pulled her into the room.
Kenzi quickly pulled her over to one of the tables  that looked out over the throngs of people below. "Would you like anything to drink?" Kenzi inquired.
@Discordia Lestrange
"Pleasure? Like pleasure from stabbing someone's cornea with a needle?"
Oh how badly she wanted to lobotomize her one brother to fix him...
"Do you have any absinthe?"
@Kenzi Mikeal

"Sadly not that type of pleasure. More the pleasure that comes from the pressing of bodies, the sea of people without regard for the world outside of the writhing mass of bodies," Kenzi said, as she looked over the railing at the main floor down below.
Kenzi just smiled at her girlfriend's request, "I'm sure I can make that happen." Then Kenzi waved over one of the waiters and proceeded to give them her own drink order, as well as Discordia's.
@Discordia Lestrange
Aw, that's unfortunate, but she would have to experience this type of pleasure herself.
"Do we have to pay? I don't have any muggle money."
@Kenzi Mikeal

Kenzi just smirked at her girlfriend, "One of the many benefits of being the daughter of the club owner, it all just gets put on my tab, and I will pay for it when I want to."
Kenzi shifted position, looking over the railing at the crowd below, enjoying observing the mashing of bodies.
@Discordia Lestrange
"So that happens here too? My dear brother has a lot of money from dealings. A lot of money if he hadn't spent them on pharmaceuticals."
Whatever was going on down there was
peculiar
. Was there no concept of personal space?
@Kenzi Mikeal

Kenzi got a little laugh out at Discordia's description of her brother, "Well, then he sounds like a terrible business man. If you want to get people hooked on product, cool, but don't get yourself hooked on it, will only proceed to suck up all your money. Then you have no money to invest back into your business."
Kenzi leaded back so she was getting close to Discordia, he head resting next to hers, "So, what do you think?"
@Discordia Lestrange
"This is very different than to what I am accustomed to."
That were her thoughts so far anyway.
@Kenzi Mikeal

"Different isn't always a bad thing," Kenzi countered with a small smile. She leans back into her girlfriend, reveling in the closeness between the pair as she observed the dance floor below.
Soon enough, their drinks had been brought over to the pair. Grabbing both off of the try, Kenzi passed the absinthe over to her girlfriend, "Cheers dear."
@Discordia Lestrange
She clung her glass with her girlfriend's before taking a sip. It was interesting seeing muggles in their natural habitat.
"Cheers."
Discordia was finding these muggles fascinating; this was like a zoo to her at the moment.
"How often do they behave like this?"
@Kenzi Mikeal

Kenzi clinked glasses with her girlfriend before downing most of her drink in one go. She felt the liquor trickle down her throat.
Kenzi turned to look at her girlfriends when she asked her question, before turning back to the look at the crowd, "For some, everynight, for some, only during the weekends, and for some, only on special occasions. It depends on the muggle. Given the opportunity, I imagine even some wizards would revel in this every opportunity they got."
@Discordia Lestrange
"I wonder if we can observe them like a zoo. It'd be free entertainment."
Lots of purebloods would get pleasure from watching muggles make absolute fools of themselves she felt.
@Kenzi Mikeal

---
Permissions in this forum:

You cannot reply to topics in this forum