current time
Apr. 2021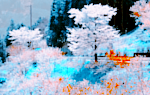 staff
Admin Xaria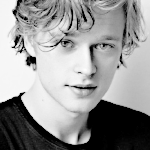 Admin Violet
Who is online?
In total there are
4
users online :: 0 Registered, 0 Hidden and 4 Guests
None
Most users ever online was
139
on Wed Jul 03, 2019 9:12 am
Credits
Skin & graphics made by Xaria. The Harry Potter franchise belongs to J.K. Rowling. All original characters belong to the respective user that made them along with their posts. No copyright infringement intended.
Page 1 of 3 • 1, 2, 3
Hazel knew she had been way early at sending her mother letters, because she promised that she would wait until at least the second week. Although she was kept all night by a nightmare she had that involved her sister attacking her mother, an she just wanted to talk to someone. So she sent a letter to her mother, she was good at the type of conversation.
Entering the Owlery, she had went to her family owl, and she had said.
"Send this to mom, and make sure she gives you treats."
smiled Hazel, some of her favorite things. After she watched the owl fly away she watched and turned to the sound of approaching footsteps,
"Hello?"
@Cherry Darling
Last edited by Hazel Cartwright on Sat Oct 17, 2020 11:56 am; edited 1 time in total
Cherry wound up going to the owlery as she had been awaiting letters from the various universities she was applying to. She liked to be
ahead
of the curve.
"Oh, hi, Hazel!"
she greeted with a smile.
"What are you doing up here?"
@Hazel Cartwright
Hazel smiled when she saw it was Cherry and she wanted to believe she knew what she was up too,
"I am just sending a letter home to my mother. How about you?"
taking a glance at the letters,
"I have a feeling that it involves our big future ahead of us?"
@Cherry Darling
"Bingo! I'm awaiting responses from several colleges and universities. I need to see if they accepted me or not so I can map up several game plans."
@Hazel Cartwright
"Let me guess you took advantage of that August 1st date didn't you? Where did you apply?"
Typical Cherry it would have to be the best schools for her. Hazel admired it.
@Cherry Darling
Cherry nodded.
"Of course I did! I didn't want to wait until the last minute like some other people we go to school with do. Ummm Niliton, Rockferry, Bacalo, Kantia, Pepys, and a lot of other ones. I managed to find ways to get the fees waived due to being a muggleborn."
@Hazel Cartwright
Okay Cherry had a point, a very good one.
"I honestly hadn't had the time to think when I really should I mean there is Nilton and Bacalo which is pretty damn close to home, so I can help my mother. I'm debating going to a prestigious one in New York where I can live with my uncle it's called Hesflit maybe James Sayre right by my old school."
she really had no clue where she wanted to go,
"What are you studying?"
@Cherry Darling
"I don't really have a major in mind right now, but whatever would help me become an unspeakable unless something else pulls my attention."
@Hazel Cartwright
"I think you could be an amazing unspeakable and I'd have to ask my uncle."
she said thinking about the major and she spoke,
"I plan on working in the Minister's cabinet. Or whatever my family did."
She knew her life would end up being the ministry, despite her want for a bit of adventure.
@Cherry Darling
She nodded.
"I see. Are you required to follow your family's footsteps or something? Do you feel obligated to? You're always happier with a career that you want."
@Hazel Cartwright
She honestly didn't know what she wanted, but she always admired her father for trying to make a change, and she knew he was a good politicians,
"I honestly don't even know what I want with my life, so it seems like a good idea to major in Political Science and Magical Law. Maybe it could open my mind, but the ministry has a lot of places, and if I'm honest I'd rather explore."
she liked to explore, but her father dying wish would he for her to attend college.  
"I know you are happier."
@Cherry Darling
"Then explore. There's plenty of time to get into the Ministry later. Actually have fun unlike an ex of mine who is so focused on the Ministry he never not take everything seriously."
@Hazel Cartwright
Hazel sighed at Cherry words,
"Cherry I just got engaged and in a year I'll probably be pregnant and have a life to worry about. As much I want to I have not much of a choice. The only travel option is go help my uncle, but people like me don't get to have fun."
It wasn't in the cards for her and it wasn't going to change.
@Cherry Darling
Well, Cherry had no clue about
that
until the bomb was dropped.
"You're going to live the life I used being muggleborn to escape from..."
That was something she didn't want to wish on
anyone
.
"How much of a life is it if you don't get to really live before settling down?"
For her, she basically lived by rebelling through lots of premartial sex.
"Since we're talking about our love lives, I've been thinking about Louis a lot lately."
@Hazel Cartwright
Hazel knew people didn't understand what happened when you came from being apart of a rich family who had roots in history, and it's not like she could really knew.
"What life are you escaping from?"
because she knew her friend was beyond strong, and she was stronger than Hazel.
"What life can I really live? The one that ruins everything, but it's a choice we both made."
she said with a sigh, Jovain and Hazel knew what was in store, or so she wanted to believe that. Hazel knew Cherry wouldn't understand, and she knew so many hated it.
"It's something I don't think you are going to understand right now. As you are a muggleborn."
They had it easy.
Hazel did light up about Louis,
"Really? Tell me everything."
turn the conversation away from Hazel for a bit.
@Cherry Darling
"One where I play pregnant, submissive housewife with dozens of children. I was almost sorted in Slytherin. Even though I never understood why at the time, I was determined to not live such a life."
She frowned listening to Hazel. Did she really not have a way out of it?
"Well, it all started on the train. We, um, got cozy. I had a hard time keeping my composure during the prefect meeting."
@Hazel Cartwright
Hazel rolled her eyes, that wasn't going to happen.
"Cherry how is it being submissive? I am only getting pregnant with an heir, and than I will go on with my life, Also are you trying to comparing to the Bates and Duggars?"
asked Hazel it didn't make sense, because Hazel didn't see the problem.
She also rolled her eyes,
"You also know I'm not a virgin."
although she wasn't sure Jovian knew.
That definitely sounded romantic,
"I think you got a keeper? Did you do it?"
@Cherry Darling
"I don't think you understand that I was nearly trapped in a life of just that."
The quiverfull lifestyle was something else.
"Being submissive as in you have no rights. You're just a sex toy and an incubator!"
Cherry shook her head.
"No, not yet."
@Hazel Cartwright
Okay Hazel did feel like complete crap,
"That sucks that you were, because you are a muggleborn. You deserve a life that is normal, but it's not like Jovian is going to expect me to produce so many kids that my ovaries break or something. We just want an heir, or at least I want that."
An heir to make all their problems go away. Then another eye roll came,
"How am I being any of those? It's not like he locks me in a room and fucks me until he is tired."
or she wanted to believe that. The two didn't have sex yet, but she didn't plan on that happening. Just enough to cure their biological desires.
"Are you going to have sex?"
asked Hazel.
@Cherry Darling
Cherry sighed. She wasn't going to change minds anytime soon.
"I don't know. I hope so."
@Hazel Cartwright
She didn't want Cherry to rush into anything.
"Well if you really like him don't rush."
And yet she had no place saying those words. Hazel sighed.
@Cherry Darling
"Don't mean you cant try. He is too kind though, and why ruin it?"
Hazel knew sex could ruin everything, and yet she was waiting for her fantasy to continue until she was officially Jovian's wife and only have it once in awhile.
@Cherry Darling
Page 1 of 3 • 1, 2, 3
---
Permissions in this forum:

You cannot reply to topics in this forum