current time
Apr. 2021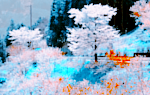 staff
Admin Xaria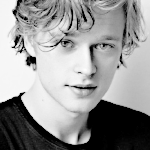 Admin Violet
Who is online?
In total there are
5
users online :: 0 Registered, 0 Hidden and 5 Guests
None
Most users ever online was
139
on Wed Jul 03, 2019 9:12 am
Credits
Skin & graphics made by Xaria. The Harry Potter franchise belongs to J.K. Rowling. All original characters belong to the respective user that made them along with their posts. No copyright infringement intended.
Page 1 of 2 • 1, 2
Alayna floated along the top of the water of the pool and stared at the ceiling of the room. She had alot on her mind and didnt know what to do about all of the thoughts running around in her skull. She sighed and closed her eyes as she just... floated. She heard someone else enter the room and quickly opened her eyes and looked towards the door.
Ariel wanted a bit of time and maybe take a bit do a swim. It was a good way for her to train and she often wondered what assassins went under water. The Slytherin was curious entered in a black dress that she would wear if going to a pool and a bikini under it. When she went over and took the dress off, she went right towards the pool to see Alayna Nott.
"Oh so one of Hogwarts elite couldn't stay away,"
she said with a grin. She knew the crew the Gryffindor was apart of and to say the least she wasn't a fan.
"Do you mind?"
@Alayna Nott

set credit goes to
deea
at sp!
Alayna rolled her eyes when she saw who it was that had entered. It couldn't have been Carina or even Ashton. He was one fine creature, that was for sure. She shrugged her shoulders and continued to float, "If you must." She didnt know this girl. But she obviously knew her. Which was often, considering who she was and her status at the school. She was a part of The Elite after all.

@"Areil Moretti"
Jovian preferred to swim stark naked, but there were rules of etiquette when it came to using the public pool. He wasn't back in Felixstowe where they had their own spit of sand and slice of sea to swim in without onlookers, particularly muggles, catching sight of it. So, he supposed, he had to wear shorts.
He came into the pool area and stayed fairly quiet at first, watching Alayna and the other girl. Then, without warning, he dove into the water. Surfacing nearby Alayna, he briefly looked at her before swimming to one of the edges, and shaking off his wet hair from his face.
@Alayna Nott
@Ariel Moretti
Alayna was surprised when they were joined by someone else in the water. This someone was quite attractive she watched him as he broke the surface of the water and smiled, "Well then. This interruption is certainly not unwelcome. Medina, right? I tend to remember the hotter ones easier."

@"Jovian Medina
Jovian just stared back at her, treading water. He looked up at the other girl, the back to Alayna again.
"Yeah."
He answered, smiling ever so slightly before kicking off from the side and doing a length of the pool. Maybe she had forgotten, but they had actually met up a few times when they were children. The Medina family seemed to favour the Nott family.
@Alayna Nott
Alayna watched as he swam the length of the pool and leaned against the wall, enjoying the warmth of the water on her skin. "I see you finally grew into that big head of yours." For some reason, she felt nervous and tongue tied. A very unusual occurence for her
@Jovian Medina
He
had
heard her, but just kept swimming. Another length, then another, and he stopped again. Shaking his hair out, and turning to look at her.
"I can see how you've grown as well,"
He said, calmly and casually. He didn't 'check her out'. His eyes remained solidly to hers. But it was pretty clear, by his slight smirk, at what he was implying.
@Alayna Nott
Alayna bit at her lower lip as she watched him swim. She couldn't help but giggle a bit at his statement about her growing as well, "You have no idea. But maybe you can find out. If you're lucky." She wouldnt mind hooking up with him. he was attractive and probably fantastic in bed. It could be a good time.
@Jovian Medina
He didn't say anything, and then swam towards her. For a while he just lent against the wall of the pool alongside her, watching the little ripples that played off the water from when he just swam. The water lapped quietly off the side. He quite liked that sound.
Then he completely turned to her, tilting his head so that it rested on his shoulder.
"Who else has been 'lucky'?"
He asked, straight-faced.
@Alayna Nott
"Not many people. Only one, actually. Dagger Vettel. But daddy didnt really like him that much. You know how my father is." She reached out and pushed a piece of wet hair from his face, "Why? Is someone jealous they didnt get to me first?" She gave him a cocky smirk and floated a bit closer to him. She could feel his leg on hers, but didnt pull away.
@Jovian Medina
It was good that she was compliant to her Father, but he couldn't exactly marvel in her bad taste of
Dagger Vettel
. He didn't move when she touched his hair, and remained quite still as she approached him. She was extremely forward, and seemed incredibly stupid.
He didn't answer at all. He just stood there, breathing slowly - in and out - looking straight at her.
@Alayna Nott
"Cat got your tongue?" She asked confused as to why he didnt say anything. She backed up a bit and jumped up to sit at the ledge of the pool so just her feet and lower legs were in the water. She leaned over to squeeze the water from her hair and shook it out a bit. Maybe she had read the vibes wrong and was making herself look stupid. That was something she would not tolerate. She would never make herself look stupid. "Heard your parents are trying to make you marry some Hufflepuff. How do you feel about that?"
@Jovian Medina
He suspected as much. She didn't really have it in her to make a move - it was all talk.
Watching her climb out from the pool, he looked up at her and replied:
"Hazel Cartwright."
He gave her the name.
"What is there to feel? She will be the woman who will bear my children."
There wasn't a lot more to it than that. Surely, she knew about marriage, being from a Pureblood family herself. He didn't know what Mr Nott's attitudes were on assigning his children a marital partner, but he certainly preferred having it chosen. It made things very simple.
"Will you be betrothed?"
He asked, actually interested.
@Alayna Nott
Alayna looked at him and sighed, "I have no idea what my father has set up for me if he trusts me to choose on my own." What she didnt expect was him to ask her to be his betrothed, "Are you serious?" She wasnt going to give him an answer until she knew for sure he wasnt playing some game. It would make her life easier, that's for sure. He was handsome, a pure blood and someone he parents already knew and adored.
@Jovian Medina
At first he was a little confused. Was he serious about what? Then, judging by her body language, he realised that she had misinterpreted him.
"I wasn't proposing to you, dim wit. I was asking if you were betrothed to anyone."
He sighed.
"Clearly not, then."
She was such a silly girl.
"If I was your Father, I probably wouldn't trust you to choose your own. Dagger Vettel, indeed..."
@Alayna Nott
"I'm not a dimwit. I just must still have some water in my ears." She said shoving his shoulder and sliding back into the water. She let her body float to the top and sighed, "If Daddy has any plans for my betrothal he has not informed me of them. Not that he would anyway. He would wait until the wedding day and just push me off on whoever he chooses. I'm definitely going to be easier to marry off than my brother."
@Jovian Medina
She was a dim wit, he thought. He watched as she went back into the water. Perhaps she was nervous, because she kept moving around a lot.
"Why is that?"
He asked, not understanding why her brother would be any different.
@Alayna Nott
"Well for one, Atticus is gay. And Daddy isnt really accepting of that. Hes kind of disowned him and he basically acts as if Atticus doesnt exist." Her voice took on a tone of sadness as she spoke of her brother. She missed him. She bit her lip to fight back a tear she could feel threatening to fall.
@Jovian Medina
Out of no where, Jovian let out a laugh to the air.

"That's not a big problem. Surely he can just marry, and do whatever he wants outside of the marriage." He explained this as though he was explaining how to get around a fruit allergy. No big deal, just eat other fruits.

He heard her sniff.

"Stop that." He said firmly, meaning her tears.
"That would be committing adultery. If he gets married and sleeps with someone else." Cheating was wrong in her eyes. When he told her stop she immediately lowered her head, "Yes sir." She didnt know why she said that. Maybe an automatic response due to her fear of her father? She didnt know.
@Jovian Medina
"It's not something you tell your friends about." With him this was just common sense. When you married someone, you could have pleasure outside of it. Marriage was the duty. So long as no illegitimate children were born outside of wedlock.

"Don't call me sir. I'm not a Professor."

Was she always this weird? Then again, thinking back, she was always a little strange to him. Most people were.

"I always liked your Mother. You sort of remind me of her." He was being quite talkative all of a sudden.
Alayna just rolled her eyes and pushed her hair from her face, "Whatever you say." When he said that she reminded him of her mother she raised an eyebrow and looked over at him, "How so?" She was curious as to what he saw


"I always thought she seemed desperate."
He said that with such a straight face, that it was clearly an insult. In fact, that wasn't the reason why she reminded him of her Mother. They looked quite alike, and he fancied her. She was exactly the sort of woman he wanted to marry.
Hazel seemed good enough, though.
@Alayna Nott
"My mother is not desperate. And neither am I. I may have wanted you, but that's gone now. Now, I kind of loathe you so if you dont mind, I'm going to continue my swim." She put her hair out of her face and began to do laps, trying to ignore her presence but she couldn't stop looking over st him each time she passed
Page 1 of 2 • 1, 2
---
Permissions in this forum:

You cannot reply to topics in this forum