current time
Apr. 2021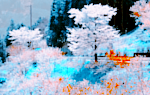 staff
Admin Xaria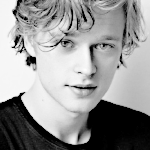 Admin Violet
Who is online?
In total there are
6
users online :: 0 Registered, 0 Hidden and 6 Guests
None
Most users ever online was
139
on Wed Jul 03, 2019 9:12 am
Credits
Skin & graphics made by Xaria. The Harry Potter franchise belongs to J.K. Rowling. All original characters belong to the respective user that made them along with their posts. No copyright infringement intended.
The first weekend of September, and everything in the school was running quite smoothly. It was the evening time where students should have retreated to their common rooms, except for a few prefects who patrolled the halls for stragglers. Lochlan himself had come across two of them already, but had merely docked a few house points. Supposedly it was a detention-worthy rebellion, but Lochlan had a very different way of going about things.
He'd entered the Ancient Runes classroom, and then proceeded to where the Professor's quarters was. Armed with cool white wine and a couple of glasses, he merrily rapped on the door and waited for her answer. This was just the sort of thing he just
loved
to surprise her with every now and then.
@Avice Raywood
Avice needed a breath from her students, having done her weekly check of Slytherin House. She was back in her quarters writing some letters to the cause. It was her trying to leak as much as she could and talk about the progress of her prodigies. A knock had caused her to let out a groan,
"I can't ever have some peace and quiet,"
she sighed getting up and opening the door.
It was Lochlan, and she gave a smirk,
"The impudent fool couldn't stay away."
the two had a long past, and if she was honest as much of a fool she thought of him as, she had trusted her life with him, and that was a thing that didn't come often, and if anyone had it they were lucky.
@Lochlan Riddle

winning the game takes controlling a fool
"You are just far too pleased to see me, and never know how to express it with words!"
Accepting the open door as an invitation to go inside, he proceeded to her office and took a long look around the place. Drinking it all in, so to speak.
"This is new. What is this?"
He tapped something hung on her wall, while uncorking the wine and pouring out a couple of glasses. He used her desk as a table, but was fixed on what he was looking at.
@Avice Raywood
He certainly wasn't wrong, but Avice would never admit it.
That would make her woman who had a heart, and to the world she liked her apperance. She had a history with him, and it was one not even her dear husband could amount to it.
"You know if you are expecting a valentine or music the door is there."
she spoke as took the glass from him, and took a sip of the wine. Avice had a love for that man, and she knew he had to know it.
Avice drank her wine as she watched the painting.
"It is a new painting I got while exploring some runes this summer, it is priceless. They say it has ties to Hitlers collection."
spoke Avice as she took a sip of her wine and thought to herself for a few minutes. Hitler was definitely a muggle who she had to admit had some ounce of class in his ways.
@Lochlan Riddle

winning the game takes controlling a fool
"I can just imagine you on one of your excursions. A lithe, incomparable beauty - prancing about these ruins and just slipping these finds to a garter on your thigh..."
He turned to her with a coquettish smile, although he reduced it to something that looked quite innocent. Keeping his eyes on her, he nonchalantly took a sip of his wine. Hitler, indeed. What an astounding woman she was! While he rarely sang praise for muggles, he supposed that he did have some admiration for him.
"Of course, you'd have to shrink it down a little first,"
He added conversationally, looking back at the painting now.
"My dear, you suggest music and it always starts to just play in my head..."
He put the glass down and moved away from the desk.
"How long has it been since we shared a dance?"
Grinning, he knew exactly what he was doing. She made it quite apparent that she
didn't
want that, but he just loved teasing her.
@Avice Raywood
She would have down anything to be able to one day take Lochlan with her, and she gave him a very faint smile it was rare anyone ever made her want to smile. Lochlan had managed to do that in own sort of way, and she nodded,
"How charming, and it is a shame the two of us couldn't share of those."
it was no lie she deep down had feelings for Lochlan.
He was one of her first
"friends"
.
Yet she loved her husband to pieces,
"I'd rather not tamper with history, but if involves you shrinking, I might just have to take a front row seat."
she spoke giving him a smirk. A front row seat would be amusing, even if she would find a way to destroy anyone who went after Lochlan.
"Many years, Riddle. Many years."
taking a slight smile to her younger days.
@Lochlan Riddle

winning the game takes controlling a fool
---
Permissions in this forum:

You cannot reply to topics in this forum