current time
Apr. 2021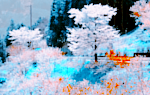 staff
Admin Xaria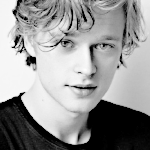 Admin Violet
Who is online?
In total there are
4
users online :: 0 Registered, 0 Hidden and 4 Guests
None
Most users ever online was
139
on Wed Jul 03, 2019 9:12 am
Credits
Skin & graphics made by Xaria. The Harry Potter franchise belongs to J.K. Rowling. All original characters belong to the respective user that made them along with their posts. No copyright infringement intended.
After all the prefects had been dismissed from the front carriage, Louis was the last one to exit the compartment they'd shared. He knew that being Head Boy came with a lot of responsibility, and he knew that he would try his hardest to be fair to everyone. It was going to be the busiest year he'd ever faced, there was no doubt about it.
Just as he moved through the carriages to find some of his friends, he spotted Hazel up ahead.
"Hazel,"
He said gently, placing a hand lightly on her shoulder.
"I didn't get a chance to ask you how your summer went back there."
He beamed at her.
@Hazel Cartwright
Last edited by Louis Weasley on Fri Jul 31, 2020 9:27 am; edited 1 time in total
Hazel didn't take very long to get to the carriages after being dismissed. She would much rather have gone right to her own carriage, but she had a job that kept her occupied. Taking a seat in her own carriage away from friends to think about her summer, and how she couldn't let her good side get corrupted by anyone trying to ruin her life and bring her bad side out.
A side that rarely came out.
Leaning against the window she watched as it all went past and how beautiful she found it, and how she thought of her father and her family. A family torn apart, but that didn't last once Louis  erupted her thoughts and she turned and smiled,
"It was nice and calm, had done a bit of traveling. How about you?"
asked Hazel trying to hide what happened.
No one could understand.
@Louis Weasley
Last edited by Hazel Cartwright on Fri Jul 31, 2020 9:38 am; edited 1 time in total
"Oh, travelling? Did you go back to America at all?"
He realised that she had been completely distant before he'd entered, but thought she probably wasn't feeling well or something.
"Mine was lovely. Vic and I went to the rock pools a lot, but all she was interested in was the lichen on the rocks..."
Ah, his sister. She was delightful, in her own way.
His expression turned a little though, and it showed a little concern. She didn't seem at best spirits.
@Hazel Cartwright
"I did go to New York City and see my uncle. We went to Battery Park, and my sister and I totally went late night exploring of the Lower East and West Side."
she said with a chuckle. One thing that could hide her pain that came with that visit. She was thankful for Louis with that, one of her few friends that didn't try to bring out her sorrows.
The summer Louis had sounded more better,
"That sounds like a lot of fun. Was it in Blackrock?"
asked Hazel only having been there a couple times.
"Come on lichen can be cool, and isn't your sister into all of that nature things?"
she came off as that sort of person.
@Louis Weasley
"Is it hot over there? I don't think I've really been into the city much, even London."
She seemed to have perked up a bit. He didn't have to be Healer Weasley right now.
"This is just in the sea front near our family cottage,"
He explained, smiling.
"I'm not entirely sure what she does at the university, but she has a lot of interest in fungi in particular. Just be careful when she tries to tempt you with her home cooking."
He didn't really need to elaborate there.
"Are there many witches and wizards in New York, or were you mainly amongst muggles?"
@Hazel Cartwright
Hazel was shocked that he been into the city much,
"It is hot really depends on region you are, because where I grew up it can get really cold. How have you never been into London much?"
asked Hazel with a country as small as The United Kingdom it didn't make sense.
"Oh that sounds cool. Like super cool."
smiled Hazel, who had a house decent enough by the shore, but her mother had kept their family estate decent enough
."Swansea is by the shore you know, and it is decent enough to the shore in a way."
she shrugged. She really was trying to hide her side that she was showing her family quite a bit.
"Your sister is super cool, and why don't you ask her the full name of it."
asked Hazel perhaps he could learn something from it.
She gave a shrug,
"It is half in half, but in New York, in general there a ton of muggles."
@Louis Weasley
"I suppose I haven't been much of an adventurer,"
He confessed, chuckling.
"I didn't realise you lived in Swansea. Wales have some beautiful coastal areas."
Perhaps he should see a few more places when he'd finished Hogwarts.
"I don't want to jump ahead here too much, but what were you thinking of doing after Hogwarts? Are you going to stay in Britain?"
Seeing as her Uncle was out in New York, he wondered whether she would rather be back there. Sometimes Hazel seemed sort of sad, and the way she spoke about home may have been longing. Perhaps he was reading it all wrong, but that was his impression.
@Hazel Cartwright
She really sucked as Hufflepuff anymore.
The female tried to keep her happy face on as Louis spoke, and she shrugged,
"I mean it's not that big of a deal, and the coastal areas are beautiful. My family estate though is more in the wilderness part of Swansea, but we do have a vacation home right on the coast."
god she hated to brag about her family money, and she didn't dare bring up her family's prominence to anyone.
It was safe to say Hazel never took much thought to her future, aside from what she planned on doing as a career, and that was probably the Ministry after college.
"I don't know, but I will more than likely attend Niltion afterwards, and then go work for MACUSA or the Ministry."
she knew her family would help in some way, but she didn't want to push.
"Maybe we can take a gap year and explore."
@Louis Weasley
It didn't really matter where people came from. Louis had a heart for trusting most people that he shouldn't, but he certainly didn't think about their roots as a negative. His family, after all, had earned their prestige amongst wizards for being accepting of all kinds.
"You think you would want to travel?"
He asked
"I want to get into Nilton as well, to study healing. Perhaps we will both go there together."
He beamed.
"I think when you know which direction you want to go in, either with the Ministry or MACUSA, you'll find out through University. It's going to give us a few more years worth of reflection."
@Hazel Cartwright
Perhaps Louis had a point, and in reality she knew traveling was another reality. She was set to get married and her life would be dedicated to that and it wouldn't be long until she had a child of her own.
"I would love to travel, and I hope too. Although being my engagement might make that hard."
she spoke with a sigh. The idea of going to school with her friend sounded good, but she also liked the idea of Hesflit and Bacalo.
"I mean aren't there other options beside Nilton, and maybe we could go there. I hear Bacalo is good it's by me and it's beautiful."
She knew they had a good political science program, and the healing quarters looked extremely gorgeous.
"I hope so, because it would be nice to my homeland, but like I said I'm set to get married, and Jovian I don't think likes that idea."
she sighed, not liked much of what she did, and he never seemed to be happy. All she wanted to do was make the most of it and she sighed,
"We need to do something though Lou!"
maybe find another thing to talk about. Or whatever really hoping Jovian wasn't around.
@Louis Weasley
---
Permissions in this forum:

You cannot reply to topics in this forum