current time
Apr. 2021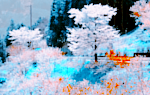 staff
Admin Xaria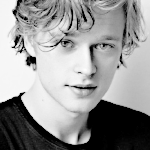 Admin Violet
Who is online?
In total there are
4
users online :: 0 Registered, 0 Hidden and 4 Guests
None
Most users ever online was
139
on Wed Jul 03, 2019 9:12 am
Credits
Skin & graphics made by Xaria. The Harry Potter franchise belongs to J.K. Rowling. All original characters belong to the respective user that made them along with their posts. No copyright infringement intended.
Page 1 of 2 • 1, 2
Cherry was walking through the train corridor anxiously awaiting the start of term; it had surprised her when she got a letter in the main stating that she was to be head girl, especially as she was never a prefect. She decided to might as well look for the head boy to hang out with while on the train. It would be far preferable than being alone most of the time.
Finding the prefect's compartment, she entered.
"Hey. Are you the head boy?"
@Louis Weasley
Louis was very flattered to receive his Hogwarts letter over summer. He was no longer just prefect, but head boy: something his own Dad had accomplished in his seventh year. Feeling as though the best way to break into the role was to meet all the school prefects and introduce himself to the head girl, Louis made way to the front carriage upon boarding the train.
Hearing someone approach the compartment, he looked up expectantly. This wouldn't be too much hard work: he recognised Cherry Darling, at least.
"Hello, Cherry, nice to see you,"
He said, beaming,
"Yes, I am."
He politely waited for Cherry to say why she was asking. Either she was head girl, he thought, or needed assistance.
@Cherry Darling
"Cool! I'm the head girl!"
she replied with a smile as she took a seat across from him.
"Do we have any classes together?"
Cherry pulled out a draft timetable she had put together based off of her grades and what she had figured out about the school over the years.
@Louis Weasley
"Really? That's wonderful!"
He was glad that Cherry was the Head Girl. He hadn't thought much about possible candidates, but he knew immediately that Cherry would be very good in the position. It astounded him that she wasn't prefect alongside him for the last couple of years.
"Well, we were in a few classes together last year I think,"
He reasoned, going off the top of his head instead of consulting any means of parchment.
"I'm taking charms, defence against the dark arts, herbology, potions, transfiguration... and care of magical creatures."
He'd almost forgot that one.
"I didn't think it was worth me continuing with divinition and ancient runes. Can you believe this is our last year?"
@Cherry Darling
She nodded.
"Yeah, we were. As always, I'm probably taking on too much academics wise. I have, other than the cores, arithmancy, ancient runes, apparition, and alchemy."
"I can't! Time has really flown by! For all I know, I could blink and we'd be out of school!"
@Louis Weasley
"Only someone like you would be able to handle all of that,"
He said, truthfully, with an ounce of admiration towards her.
"It will probably be the year we remember the most."
As he smiled earnestly at her, he moved quite suddenly when remembering something. Out of his travel bag he released a few sheets of parchment, looked over them, and nodded.
"So this is the list of prefects that was in here when I arrived..."
He said this quite calmly and casually, and in the same manner got up off his seat and went to sit very closely next to her. His head was quite close to hers as he showed her the list, and pointed at a few of the names.
"I recognise quite a few of these names."
He told her, scanning over the paper as his hair lightly brushed against her's.
@Cherry Darling
"You think so?"
Cherry asked slightly blushing.
When Louis had come over to show her the list, her chin ended up resting a bit on his shoulder.
"I do too."
@Louis Weasley
"Of course. You're a very clever girl."
Smiling, he felt a warmth at his shoulder as she lent against there. It didn't feel particularly awkward, it just wasn't what he was expecting. Her breath was almost tickling his ear...
"It says here we have to assign patrols to the prefects each night. I think it's probably fairest if we draw names out of a hat. No one particularly wants to patrol on the first night of term. Unless there are actual volunteers..."
A pleasant scent entered his nose.
@Cherry Darling
"That sounds like a good idea to me. If there are volunteers, we can just have them do it."
This was feeling quite nice. She actually wasn't feeling too nervous about this.
"How was your summer?"
@Louis Weasley
"It was fine, thank-you, how was yours? I spent most of it around our cottage, near the sea."
While he explained this, he got out another sheet of parchment and started writing all the names down, spaced apart, to put inside a 'hat'. It would probably end up being his own bag, if he emptied it.
Faye Phiera
He wrote, then paused.
"Faye might be all right doing the first rounds."
He reflected, as they cosily sat beside one another.
"Maybe Narkissos would do it with her as well."
@Cherry Darling
"It was alright. For once, my parents actually took some responsibility for my siblings! It was nice to take a break and go to the parks and libraries in town!"
Much of her time was usually spent playing mother, so Cherry really cherished the time she had at Hogwarts.
"Probably. Knowing them, they'll try to squeeze in a bathroom session..."
@Louis Weasley
"Bathroom sessions?"
He repeated, turning to look at her. His nose almost brushed against her cheek as he did. But he didn't seem to move away, he just appreciated her features up close.
@Cherry Darling
"Yeah! They go in there to gossip and use the jacuzzi!"
Cherry bit her lip looking at Louis.
"Surprised James hasn't pranked you yet."
@Louis Weasley
"I see. Yes, I think I've seen them in there a few times before. I never really used the prefect's bathroom too much though."
It always sounded like someone was
giggling
whenever he went in there.
"He has, a fair few times. I'm so glad you missed that."
He said brightly, chuckling as he moved part of her hair behind her ear.
"I'd quite like to see you wearing your hair up. It would really suit you."
@Cherry Darling
"I'm used to having it down. I don't think I have any scrunchies!"
@Louis Weasley
Putting the parchment and pencil down beside him for a moment, he looked around his bag for something. Pulling out his hufflepuff tie that he was going to change into soon, he turned and faced her with a knowing expression.
"My hands are clean,"
He assured her, beaming as he came very close, gathering the volume of her hair gently into a tail and then wrapping his tie around and around until he finished it with a bow.
"There."
He looked at her, eyes sparkling.
"Yes, it does suit you! Very well. Sorry that it's not your colours..."
@Cherry Darling
Cherry blushed and smiled at Louis. Nobody had ever done that before.
"Thanks. The colors don't matter too much to me!"
@Louis Weasley
"We'll find a blue tie for you, for Ravenclaw,"
He said gently, realising that he was still sort of touching her hair.
She was very sweet.
"I'm very glad that it's you who is Head Girl,"
He confessed, smiling at her.
"Did I already say that?"
@Cherry Darling
She shook her head.
"No, you haven't mentioned that. How did your cousins feel about you being head boy?"
@Louis Weasley
"My sisters were pleased for me. I think James will probably try to give me a lot more trouble, though."
He said that quite merrily, as though a serial prankster was everything he could have hoped for.
"He teased me a little for it. Well, you know what James is like."
There wasn't a lot of people who didn't.
"What about your family, were they happy for you?"
@Cherry Darling
"I didn't tell them. They don't believe in women having leadership roles."
@Louis Weasley
At first, he wasn't sure if he'd heard what he said correctly. Then it took another short while to digest the words. As a result, his eyes seemed quite downcast by the end of contemplation.
"They mustn't know much about you, then."
He said, quietly.
@Cherry Darling
She shook her head.
"When you grow up in a strict, evangelical household that you were only able to escape from due to magic, you become a very good liar."
Cherry never discussed her family life too much, especially as it was a very American phenomenon.
@Louis Weasley
Louis looked at her, wondering what this all meant. He wasn't entirely sure what Evangelical was, although he knew that Cherry was a muggle, and originally came from America.
"Were they displeased that you were magical?"
He asked quietly.
@Cherry Darling
"They somehow didn't care as long as I still babysat that was more like playing mom. Magic ended up being my escape from that kind of life."
@Louis Weasley
Page 1 of 2 • 1, 2
---
Permissions in this forum:

You cannot reply to topics in this forum