current time
Apr. 2021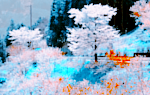 staff
Admin Xaria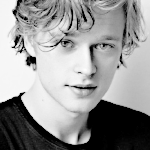 Admin Violet
Who is online?
In total there are
7
users online :: 0 Registered, 0 Hidden and 7 Guests
None
Most users ever online was
139
on Wed Jul 03, 2019 9:12 am
Credits
Skin & graphics made by Xaria. The Harry Potter franchise belongs to J.K. Rowling. All original characters belong to the respective user that made them along with their posts. No copyright infringement intended.
Camille stood up at her podium watching as all the students entered the dining hall; this day had always excited her along with many others. She was so happy to see faces of her students whether new or returning. Providing a welcoming and inviting environment to learn magic was quite a big deal to Camille, so she had to make sure that showed as everyone walked in.

The hall was decorated to be rather colorful and filled with various encouraging mantras. Camille wanted her students to believe in themselves and realize all the potential they have to change the world. Smiling, she lightly tapped her fingers on the podium surface wondering if all of the first years would have an absolutely wonderful first day.

Once she knew for sure that everybody had arrived, Camille got out her wand letting many flowers bloom and greeted, "Welcome to another fantastic year at Beauxbatons!" She let out a lighthearted chuckle before adding, "Just kidding! Hogwarts!"

While other Professors tired of the sorting ceremony, Lochlan always paid very close attention to it. He liked to know all who were starting in the school - whether they had the potential, or desire, to go beyond what was expected of them. He wanted to hear what the hat was saying to the students, but this was something whispered and never repeated. How unfortunate.
Now it was the time for the faculty and students to feast. While he laughed heartily in appreciation of the Headmistress's joke, inside he was burning with a feeling much different. This
woman
was brilliant at being ridiculous, but he knew not to underestimate her.
His eyes switched briefly from her to the Ravenclaw table where his daughter sat, and then to the food and drink that spawned at their plates.
"Lovely speech, Headmistress!"
He congratulated her, as she sat back down.
@Camille Voclain
Reuben clapped at the end of Camille's speech and whistled out into the crowd. The one thing he looked forward to the most during these feasts was the food, especially as it would let him figure out what he needed to help improve and teach for the school year.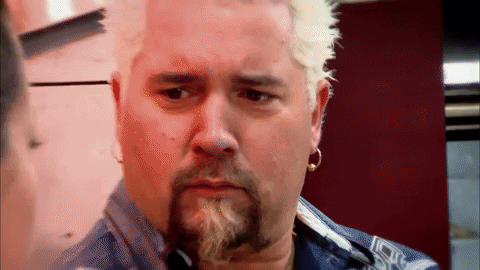 Mackenzie sat at the hufflepuff table and listened to the head mistresses speech. She rolled her eyes at the womans attempt at a joke and groaned. She just wanted to eat. She dug into the plates when the food appeared and looked around to locate her people. She saw her sister and jaxon at ther respectful tables and smiled.
Avice was watching from her staff seat trying to not show her amount of displeasure she held for the headmistress due to her personality. Too light of a personality in her mind that could ever really truly plague the halls of Hogwarts, but she had a job, and that was to act like she gave two flying fucks about her superiors, despite her being far more skilled.

The woman eyed it all and she had kept her poker face, and looked out among her students. Tonight was going to be a long night, and she was going to try to prepare for the night in any way that she could try and make the night go for herself, because she had plans. The plans in which involved trying to keep an eye on her many students, and hopes of peeking new recruits out.

Once the speech was over she clapped, and she had began taking a sip of her wine. She had hoped none of her co-workers would try to talk to her. She had no words for any of them.

winning the game takes controlling a fool
Jonathan sat at his spot at the staff table and sipped at his glass of pumpkin juice. He wasnt much of a drinker, especially on school grounds. He turned to the professor to his left and smiled, "Did you have a good summer, Avice?" He figured it couldn't hurt to form some acquaintances in his coworkers.
@Avice raywood
Louis could see that Mackenzie was looking around elsewhere, but it didn't stop him from saying to her gently:
"Hello, Mackenzie. How was your summer?"
He didn't know her
extremely
well, but he counted her as a friend. Because she was younger, he always felt the need to be a little protective.
@Mackenzie Riddle
"Aww, I was so excited to be at Beauxbatons..."

Nevertheless, she waved at the Headmistress, pretending to wipe a tear. She liked Professor Voclain's speeches: they were always very cheery and straight to the point.

"If some of the other Professors had to give the welcome speech, what do you think it would be like?" She asked someone. "I bet McDonald's would be the best! He'd give an in-depth review of every dish we were going to have on the menu, then forget to say 'welcome back' at all. Riddle's would probably be the longest, he likes to talk a lot. Maddox would just look like a cute little rabbit doing whatever he does..."
Hazel kept her eyes on the prize as she listened to Professor Voclain speak and how she found it extremely helpful as she always did with the woman. She knew what she was doing and Hazel could sense that in a lot of ways and with all that happened this past summer, Hazel tried to not get annoyed by it. How dare someone pose as her father and then try to reach out.

It wasn't fair in Hazel eyes.

She had been quiet and she just let her focus turn to the speech and once the food was out she got all she could eat and began eating. This year was stressful enough, and she wanted everything to be okay she just wish it wasn't so much trouble that she had to go through.

set credit goes to
conformity
at sp!
Avice didn't take too kindly too people trying to form relationships as to the witch they were unworthy and she rather not, and when Professor Maddox spoke who she had recalled had been new she kept a look and she said, "It was very eventful." she spoke in a neutral tone she had a family that caused her to be focused and she was doing work for the DE, but she was more concerned with one her apprentices and she kept a look.

"How was your summer Maddox?" spoke Avice as kept her eyes on them and wanted them to be locked.

winning the game takes controlling a fool
Mackenzie smiled when Louis approached her and kissed his cheek, "Hellp, Louis. My summer was good. I got to spend most of my time with jaxon. So it was very... enjoyable." She smirked and pushed her hair behind her ear, "What about you? Did you get into any mischievous trouble with that big family of yours?"
@Louis Weasley
"I think you're talking to the wrong family member when it comes to trouble,"
He said, smiling as she kissed him. She was a very sweet girl.
"Uncle George had another accident invention over summer. I think it has something to do with back scratching, but I can't be too sure..."
Back scratching, indeed, was a much needed thing in the world right now.
"Jaxon... that's your boyfriend, isn't it?"
@Mackenzie Riddle
"Your uncle is known for his mischief as always. His reputation upholds, I guess." She giggled a bit and thought of all the chaos a Weasley could get into with a back scratcher. She nodded when he asked if Jaxon was her boyfriend, "Yes he is. Hes great. How about you? Did you fix things with Carina over the summer?"
@Louis Weasley
Carina sat in her spot at Slytherin table with her eyes narrowed a bit towards Mackenzie. How was she always such good friends with Louis? She stood and approached the hufflepuff table and placed a hand on Mackenzie's shoulder, "Hey Kenzie. So sorry to hear about you and Fulton. But dont worry, hes in great hands. At least that's what he said to me." She couldn't help herself. Nothing ever happened between her and the pirate, but she needed to make sure Riddle knew her place. She looked over at Louis and rolled her eyes, "I guess if anyone were to mend your broken shattered heart, Louis is an ok option."
@Louis Weasley

"Well--"

He was having a fairly pleasant conversation with Mackenzie, and then Carina appeared behind her. It wasn't very easy to follow along with what she was saying: something about Mackenzie's boyfriend, although he thought Carina was in a bit of distress.

"Oh, hello, Aquila." What was going on?

"And why would I lie, dear sister. I just figured Little riddle should know what her boyfriend had been doing. Or more importantly, who." She crossed her arms over her chest and smirked, "isnt the little mole on the dimple of his back just the cutest thing? And the little squeak he makes when you tickle his ribs?" She was pulling things out of her ass, but the look of pain and anger on Mackenzies face was worth it. Paybacks a bitch.
@Aquila Malfoy
@Louis Weasley
Mackenzie let cantinas words sink in and felt anger flash through her but she quickly composed herself and actually managed a laugh, "Funny. Because Jaxon isnt ticklish nor does he have a mole on his back. The next time you try to make stuff up to make me mad, make sure you have your facts straight. Now, get out of my face, Malfoy. Before I hex every strand of hair off your head and give you a nice face full of zits."


Faye glanced over her shoulder, eyeing Carina Malfoy in annoyance. She was over by the Hufflepuff table with her sister, surrounding Louis and Mackenzie Riddle.
"Sit down at your house tables, for goodness' sake."
@Aquila Malfoy
@Carina Malfoy
Jonathan smiled when she said she had had an eventful summer, "Eventful is better than uneventful. Mine was rather interesting as well. I got to travel to america and study some new potions concepts that I think will really help my class understand the subject better." He then noticed he was rambling and chuckled
@Avice Raywood
"Why, thank you, Lochlan!"
responded Camille with a very cheery smile on her face.
"I think this will be a great year! What about you?"
@Lochlan Riddle

Carina narrowed her eyes at Mackenzie and scoffed, "Watch your back, Riddle." She then turned and went back tot he Slytherin table and threw an arm over Ashton Harringtons shoulder. She looked back to the Hufflepuff table in disgust, "Stupid badgers."
---
Permissions in this forum:

You cannot reply to topics in this forum