current time
Sep. 2020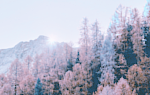 staff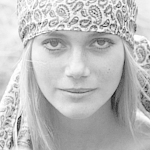 Admin Xaria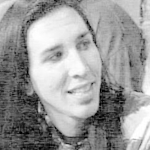 Admin Jules
Admin Topher
Who is online?
In total there are
2
users online :: 0 Registered, 0 Hidden and 2 Guests
None
Most users ever online was
139
on Wed Jul 03, 2019 9:12 am
Credits
Skin & graphics made by Xaria. The Harry Potter franchise belongs to J.K. Rowling. All original characters belong to the respective user that made them along with their posts. No copyright infringement intended.
Lakelyn has always loved just hanging out in the pool room when she wasn't in class or out on the quidditch pitch. It was the closest she could come to being back at her grandparents' house in California while still being at school. At least there was water and the room was always kept toasty... even if she did miss the sunshine, sand, and waves of the ocean. Today was one of those days that she was taking advantage of the little oasis away from the generally chilly weather that they experienced here at Hogwarts.
She stood along side the pool in her bikini, dipping her toes into the water to test the temperature of it before taking the plunge and diving in. The whole area was empty aside from her, so for the moment she had the pool to herself. Though, she hoped that she wouldn't have to be alone the whole time. After all, what fun was that? She liked being around people.
The blond swam a couple of laps as she tried to keep herself busy in the empty room. That was another thing she missed about the beaches, there was always someone else there...
@Hyacinth Macmillan
Macmillan couldn't stand the weather in Scotland. He just wished that he could stay in Blackrock all year long; in fact, he was planning on doing just that as soon as possible once the school year ended. Despite being a Ravenclaw, he was never too fond of school and just wanted to do the bare minimum to pass even with his not-fully-tapped intellect.
He decided to go to the pool to allow himself to relax; it was the closest he could get to Blackrock until the holidays anyway. Macmillan sat at the edge of the pool watching Lakelyn swim.
Should he make his presence noted?
@Lakelyn Munroe
Lakelyn swam a lap or two before she decided to give it up. Just idly swimming laps had never really been something that had been able to keep her attention for long. She loved swimming but doing laps just seemed so restrictive. And being in the water was about freedom for her.
She jumped a bit and it was only the fact that she was so used to being in the water that kept her from going under when she noticed Macmillan sitting on the edge. Somehow he had come in without her noticing. After her initial shock to see someone there, a brilliant smile spread over her lips.
"Glad I'm not the only one who needed a getaway from the rain and cold."
she said in her normal upbeat way.
@Hyacinth Macmillan
"I yearn for Blackrock. Had a blast surfing there quite a bit over the summer holidays,"
Macmillan answered as he finally jumped down from the edge into the water.
He rose from the pool and moved the hair out of his face.
"How long have you been in here?"
@Lakelyn Munroe
"Ugh, I know what you mean! I spent the summer with my grandparents like I usually do, they live right on the beach and I've been surfing there since I was little."
oh, how she missed the sunshine and the warmth that the beach afforded her.
"I miss the sunshine."
she said a little wistfully as she treaded water when he slid into the pool.
She then shrugged her bare shoulders at his question.
"Not too long, it was getting pretty boring being the only one here."
she says with a bit of a laugh.
"I wonder if half the school even knows of this place."
because surely if they did, many more of them would be here more often, right?
@Hyacinth Macmillan
He bit his lip nodding.
"Y'know, a thought just came to me. If we find some sort of odd spell, we might be able to bring some sun to this dump of a school.""If they don't, then I'm glad."
Macmillan liked having his own little secrets when he had the chance.
"Means it'll be less crowded."
@Lakelyn Munroe
Lakelyn paused for a moment.
"You think there is anything that we could find to do that?"
She asked, curiously. If they could come up with something then she would be eternally happy. While she loved her time at school, she sometimes felt a little gloomy with the lack of sunshine. Not to mention, she tended to get really pale by the time she made it back to Cali.
"I don't know, it was getting pretty lonely here alone."
She said with a little shrug. Then again, she had always been a people person so that wasn't a surprise.
@Hyacinth Macmillan
"I don't see why not. Magic's capable of a lot of things, isn't it?"
Macmillan had to agree. His house were somewhat quieter bunches as it was, but it was just so nice to be able to have a place to get away.
"Maybe we can make this our hangout spot..."
@Lakelyn Munroe
---
Permissions in this forum:

You cannot reply to topics in this forum