current time
Sep. 2020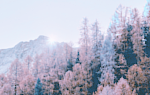 staff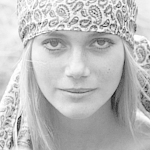 Admin Xaria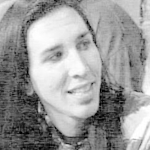 Admin Jules
Admin Topher
Who is online?
In total there are
2
users online :: 0 Registered, 0 Hidden and 2 Guests :: 2 Bots
None
Most users ever online was
139
on Wed Jul 03, 2019 9:12 am
Credits
Skin & graphics made by Xaria. The Harry Potter franchise belongs to J.K. Rowling. All original characters belong to the respective user that made them along with their posts. No copyright infringement intended.
Poe had been drinking a glass of whiskey that he ordered, even if they had many options. He had decided to take the muggle one for the night, and was drinking it. He was off, but he knew might end up finding himself called in which he meant he might as well enjoy the freedom. Taking a few sips, he heard footsteps, and he asked with curiosity.
"Are you joining me,"
@Asher Hemlock
Asher was in desperate need of a drink that didn't involve his sister barging in or female students attempted to buy themselves good grades with their assets. He held his hand up asking for a drink when he reached the bar and looked around for a place to sit, it being quite busy until someone seemed to address him. "If you don't mind. Typically I would sit by myself and allow the alcohol do its work but it appears to be a busy night." He said, sitting in the stool with a sigh, thanking the man beside him. "So this isn't so awkward as we sit together, the name is Asher Hemlock."

"It was a mistake. A mistake that defined both of us." 
"I'd take the alcohol as a way to enjoy my night. I like a good night."
he said with a bit of chuckle, and he took a few more sips. This man was definitely interesting, and when introduced himself, the male let out a smirk the name sounded rather interesting than Leopold.
"I say it is only awkward if you make it, and the name is Poe, by the way. I work for the Knight Bus, how about you?"
@Asher Hemlock
"After a long day, a nice glass of aged whiskey and an empty booth is definitely what I need." Asher chuckled and downed his drink, asking for another as he just desired that quick hit of alcohol to dull his mind for a moment. "I work at Hogwarts. I'm the divination Professor. What's it like working for the Knight bus? Could never stand when that thing squished itself. Felt like a bad drug trip." Asher mused, shuddering at the thought of it and held his glass in his hand, swirling around the amber liquid.

"It was a mistake. A mistake that defined both of us." 
That had been something that he agreed with all too well, and he raised his glass.
"I say it is well met to the idea of drinking. It makes everything good."
taking a sip of his drink. He had listened as the man spoke about working up at the school, and it reminded him.
"Fascinating. I had gone to Beauxbatons, but I bet it can't be that much different from Hogwarts. As for working I have to say it's interesting, because you meet many interesting people, and it's a trip you get used too."
he shrugged.
@Asher Hemlock
Asher raised his glass also, a toast to drinking their problems away and he sighed in agreement. "Yes, makes everything fade away." He mused, thinking of the classes he had that day. He looked towards Poe when he mentioned going to Beauxbatons, having always been interested in the French School. He almost applied to work there before he decided to work in Hogwarts to be with his sister. "Beauxbatons is a magnificent school, their education has always been one I've admired. You're french then?" He asked, raising his eyebrow.

"It was a mistake. A mistake that defined both of us." 
He did take pride in coming from the French school, and he nodded to him.
"I am indeed a French, and I am from Saint-Tropez, but I moved here after a bad duel. People like to think that just because you come from the school of Beauxbatons, you come from a good family. My parents were just as slick as everyone else, and that is that."
he spoke as he took a sip of his drink.
"How about you, Asher?"
@Asher Hemlock
Asher had spent a lot of time travelling the world and had spent a few months in France, nodding when they mentioned Saint-Tropez. "Ah yes, Saint Tropez is a beautiful town. I travelled through there but I spent of my time in Saint Remy De Provence. I lived there for a few months and always had a deep love for France." Asher admitted and when he mentioned parents, he sighed a little. "Yeah my parents tried their best for my sister and I. I'm from Oxford. We have a family home but I am in the search of a new place to live for when I'm not teaching. Abroad or here, It doesn't matter." Asher explained, asking for a bottle of whiskey to share instead of single shot pours.

"It was a mistake. A mistake that defined both of us." 
---
Permissions in this forum:

You cannot reply to topics in this forum