current time
Sep. 2020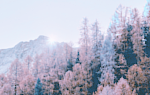 staff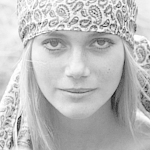 Admin Xaria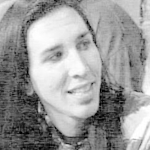 Admin Jules
Admin Topher
Who is online?
In total there are
5
users online :: 0 Registered, 0 Hidden and 5 Guests :: 1 Bot
None
Most users ever online was
139
on Wed Jul 03, 2019 9:12 am
Credits
Skin & graphics made by Xaria. The Harry Potter franchise belongs to J.K. Rowling. All original characters belong to the respective user that made them along with their posts. No copyright infringement intended.
Hogsmeade weekends always gave the club a slightly different vibe than a normal night. One part of it was that the club was slightly less skevy compared to a normal night. That wasn't all though, there was just a different energy that the younger customers brought to the club, and it was something that Liliana rather enjoyed, and it certainly made her hunt a lot more fun.
She really tried her best to stay away from the Hogwarts students, cause they needed to make their way back to the castle before the end of the night, and that tended to be a little difficult when they were sleeping off bloodloss. That restriction had always made hunting on these nights much more of an interesting challenge.
@Calliope Hemlock
Calliope had always been one for a good night out but she had stayed clear of the bars and such, never wanting to get to ambitious with her nights out. Of course, she did happen to follow the beautiful scent of half plastered students. They were distracted and of course it was fun for Calliope to figure out which one would give her what she needed for the night.
If it was blood or sex it was something she enjoyed. Dancing with another boy she grinned as she could feel his pregame on his breath, sure they weren't permitted to drink within the bar if they weren't of age but that didn't mean pregame wasn't a thing. Allowing him to touch her as he wished she leaned forward dragging in the scent of his hidden blood for a moment before quickly sinking her fangs into his neck.
With everyone much to distracted it made her hunting very easy in those nights. Drinking from the students was easy and it was fun watching them all try and figure out whomst amongst them was doing it. Though she had a sneaking suspicion that some of them knew.
Finishing off with the boy she did a silent spell to forget her and than made her way off to the sidelines, after a few moments she found herself getting a bit thirsty and wandered her way over to who she assumed was a worker.
"Sorry to bug you, but where can I get a drink? I'm a bit parched" Sure Calliope didn't need actual drinks but she didn't mind the flavour combination of pop or anything else right after blood. Plus she doubted a worker would willingly sell her alcohol. Bummer but she knew the laws better than anyone.
@Liliana Walsh

You call it a mistake, I call it who I am.
As Liliana stalked her way through the throngs of people here, she noticed the smell of blood in the air. It wasn't an uncommon smell to be found in this place, but it was something that she tended to investigate, especially when it wasn't coming from the VIP area.
Liliana eventually found the source of the scent, another vampire feeding, and one she had not had the chance to encounter yet. The girl was solid, not the most discrete cause she was feeding in the middle of a crowd, but still solid enough to cover her tracks, especially as it became evident that the girl knew memory spells.
Liliana stayed back as she observed the girl, finally intercepting as she started asking for a drink, "You look like you could use a special type of drink, follow me." Liliana didn't even wait for the girl to respond before walking off towards the stairs to the VIP area.
@Calliope Hemlock
Tilting her head in confusion Calliope followed the other girl slowly. She could sense something was different about this woman but she couldn't put her finger on it yet. Studying the other carefully...or checking her out, you take your pick.

Calliope followed closely behind the older woman, "Where we going?" She asked curiously before taking a few quicker steps to get beside the woman rather than being behind her.

"Not that you asked but names Calliope, what bout you lovely?" She smirked at her, she would admit it when she saw, the woman was attractive who could fault Calliope for flirting. Even if the woman was older.

You call it a mistake, I call it who I am.
Liliana heard the other questions of her slightly reluctant companion, but decided to wait to respond until she started heading up the stairs to the VIP area. As they started to ascend, behind the one way silencing charms that Liliana had spent top dollar on. "Well deary, the name is Liliana, and we are currently headed up to the private area of the club I own," Liliana sated as she walked up the stairs, return the flirting in turn by putting an extra sway into her hips.
Arriving at the VIP floor, Lili quickly made her way over to the bar on this floor that sits unattended tonight. Pulling out the bottle of A Positive out from the recesses of the bar, along with two glasses, she quickly poured out a single of the blood, before reaching back into the bar and pulling out two bottles of alcohol, "So, Vodka or Brandy?"
@Calliope Hemlock
Looking around at her new surroundings she took note of the slight smell of old blood. Plus a faint smell of new blood or at least new bagged blood. It didn't take long for Calliope to figure out where the scent was coming from, watching the other woman fish out a bag of A positive. Her mind quickly putting the pieces together.
"Ah I see" She grinned taking a seat at the bar watching the other woman with a smile. Lillian, pretty name. She internally thought smiling at the woman in front of her. She couldn't help but check her figure out.
"Brandy please beautiful. Tastes better with A Positive I find, this isn't some trick to get me in trouble for underage drinking right?" She asked, a teasing tone in her voice. Once the girl had finished pouring the drinks Calliope reached for one of them holding it up in a toast.
"To new friends" She winked at her before tapping the glass on the counter, an old tradition Calliope had picked up from drinking with her brother before tipping it back taking a good swig of the drink. "Never met another woman with my tastes, where have you been hiding" She teased leaning forward as she watched the other.
@Liliana Walsh

You call it a mistake, I call it who I am.
Liliana just smiled as she saw Calliope connect the dots and figure out where the special treatment was coming from. Getting the order from the other girl, she quickly poured out the brandy in the glass before handing it off, "This is a place to push boundaries, so I do not disparage a bit of rule breaking, as long as it won't get me caught. I will have to sneak you in on a normal night, when button rules aren't in effect, you'll see what type of place this is supposed to be then."
Liliana quickly filled her own glass with the Vodka, preferring that type of alcohol, before quickly matching Calliope's toast, drinking down the concoction. Liliana took in a good eyeful of her guest when she leaned forward, before refilling her own glass. "I was as far away from my sister as I could. Finally bit that bullet recently," Liliana responded, a slight bit of bitterness slipping into her voice.
@Calliope Hemlock
Listening to the woman as Calliope looked around taking note of everything she saw, she liked it here. A place to be herself without her brother getting in the way, or her parents lecturing her on proper feeding or whatever bullshit. She smirked a bit as she watched the other woman take her drink down.
"I mean, I am one of the best at sneaking out. I'm sure it would be no different to sneaking in and out of Hogwarts. Plus this place seems really cool" Tilting her head at the mention of a sister she nodded in understanding. "Ya siblings can be...something else. I have an older brother whos like us but he and my parents are much more...less violent than I"
Reaching over Calliope set a hand on the other woman arm for a moment. "Hey, just remember no matter what anyone else says...least a 16 year old thinks you're cool" Trying to lighten the mood that Calliope had seemingly soured a bit, she laughed quietly before leaning back in her chair once more.
@LILIANA WALSH

You call it a mistake, I call it who I am.
A fiendish smile spread across Liliana's face as she heard the other girl indicate towards a proclivity towards violence, someone who might just be a kindred spirit of hers. While Lili shined away from from showing that side of herself to many people, she quite enjoyed the power that being a predator gave her.
Liliana took the compliment in stride, recognizing the flirting for what it probably was. Lili wouldn't say that she was opposed to the person in front of her, but she was always much more cautious when it came to minors, for obvious reasons. "Well at least there's that," Liliana responded with a smile, letting Calliope's hands to stay on her arm.
"I get the distinct impression that you enjoy violence. Have you ever heard of The Circle of the Crone?" Liliana asked, seeing the person in front of her as someone who would be more than willing to indulge in the things she might have to teach.
@Calliope Hemlock
Calliope had become use to shoving her instincts down, constantly hiding them from everyone around her, and yet this woman made her feel like she was welcomed to show her true self, no matter how violent. Watching the grin form on the others face made her smile a bit as well. She couldn't help it! The woman in front of her was truly something to behold in beauty.
Her own namesake would have written many beautiful poems about Liliana she was sure.
Her interest was peaked when she heard mention of the circle, she had heard whispers of it sure, like any vampire she knew of them but she had never been directly spoken to about it. Her brother had always been such a goody two shows that she never dared to go venture for any sort of violent souls that she may have gotten along with. Nodding slightly at the question she leaned back in her chair, her arms draped over the sides of it.
"I've heard of them but that's about it, I don't know truly much else about them. Why? Are you apart of them?" She tried to play it off like she didn't care but it was very clear that Calliope was very interested in learning more. Not only about Liliana herself but about the circle as well.
@Liliana Walsh

You call it a mistake, I call it who I am.
Liliana smirked as she looked upon Calliope. While the girl had gotten fairly good at schooling her features and taming her body language, her eyes gave her away. Liliana had the girl in the palm of her hand, and this was a feeling that Liliana could get used to.
Pulling an ornate dagger out of the thigh strap, Liliana responded to the questioned levied by Calliope, "I am. But more importantly, I know their rituals, that things that can make a crone powerful." Walking out from behind the bar, she made her way over the normal seeming back wall, and pushed the dagger into it in a specific part of the wall. When the blade had fully disappeared, Liliana turned back to her companion, "Would you like to see some of the secrets I hide here?"
@Calliope Hemlock
Taking her eyes off the other woman was not an option in that moment, her eyes were completely drawn to the other woman. It wasn't the type of weakness that she felt from the people at school when she controlled them. No Calliopes weakness lied in the fact that she had never been shown this part of life, and Liliana was showing her things she never thought possible.
She was in the palm of her hand through and through.
Her eyes were drawn to the dagger she witnessed being pulled out, for but a moment she leaned closer curious as to what the object was about to be used for. Her eyes following both it and Liliana as she walked to the wall her curiosity peaked even more as she witnessed it being almost absorbed by the wall.
The question made her head perk up and look directly at Liliana, within seconds the girl had stood up and quickly moved beside the woman. She looked like a dog getting a treat. "Yes please, you have my attention now" she smiled laughing a bit, trying to play it off like she wasn't that interested but she was failing badly.
She was truly wrapped around Liliana's finger in that moment.
@Liliana Walsh

You call it a mistake, I call it who I am.
While Liliana knew that had the girl in the palm of her hand, the way that the facade fell away from Calliope at the slightest willingness to show her something, that made Liliana know that the girl in front of her was absolute putty for her. She could probably ask this girl anything at this point.
Turning to face the girl, Liliana brought her hand up to the girl's chin, caressing it. "Quite eager aren't we, what if I were to ask something from you for this knowledge. Would you be willing to pay?" While Liliana knew not to specifically ask for something this time, you have to get them hooked on the product first, she felt it pertinent to pose the question.
There were so many things she could ask this girl to do, just in this room, so many vices that she could have this girl indulge in just for her pleasure. A malleable person like the one standing in front of her, one just asking to get corrupted, was an indulgence that Liliana would have a hard time passing up on.
@Calliope Hemlock
---
Permissions in this forum:

You cannot reply to topics in this forum